Facebook, it has widely been reported, has dramatically limited brands' ability to organically reach their hard-earned audiences. In April 2012, pages reached up to 16 percent of their audience organically. Today, that number has dropped to 1 to 2 percent. And if the soothsayers are to believed, it could eventually hit zero.
Brands, as a result, have already begun modifying their approach to the social platform. And in an ironic wrinkle, many of them are finding the algorithm tweaks could ultimately help in the long run. Really.
"Our approach is to prepare for a day when organic reach is zero," said Amanda Moore, director of social media for Lord & Taylor. "It's not enough to solely focus on content marketing anymore. If we're going to invest in the creation of great content, we must also have a plan for distribution.  With organic reach declining we have to find ways to increase our viral reach. What is the pass-along value? We must give our consumers something they want to engage with and share."
Ah, engagement, the hallowed angel of virality. Facebook has touted engagement as a key factor for getting a brand's content in front of more eyeballs. And, indeed, brands have upped their game, opting to produce higher quality, more enjoyable content that people can't help but share, like or comment. But without paid advertising, that may not be enough to get your audience to purchase.
A white paper produced by Facebook called "Engagement on Facebook: When it Matters" says that there's a stronger correlation between increased exposure and sales, versus engagement and sales. "Industry research … has repeatedly shown that engagement rates do not correlate with the outcomes ultimately used to judge the success of your marketing efforts," the document states.
"While clicks can be strong indicators of success for online direct response campaigns, research by Nielsen shows very limited correlation between clicks and offline sales lift; the same is true of clicks and standard brand metrics like awareness."
The document concludes that the success of campaigns on Facebook, then, should be "measured through business results and not via engagement rates. The same KPIs and metrics you use in other channels, and you know drive your business, should be used to assess impact on Facebook."
One agency social director who asked to remain anonymous characterized this stance as "a legit 180" from Facebook's previous mantra that engagement was king. His agency, he said, is adjusting accordingly. His clients aren't taking the news well, but they "will be fine in four months when they see the impact of what paid can do if they use it right."
He's not the only one to pivot.
"With the algorithm change, we've balanced our approach on Facebook to include quirky, genuine content along with paid sponsored posts to ensure greater reach," said Marcie Everett, senior marketing manager of social and digital media for the burger chain Red Robin. "We've broadened our strategy to include other marketing channels like Yelp and Instagram, along with continuous engagement on Twitter."
Lord & Taylor has taken a similar stance. "It's a science," said Moore. "Our content, messaging and investment in paid media must be strategically segmented and targeted. Our consumers are demanding a more personalized experience, and by listening to them and in return giving them the social experiences they expect, our paid dollars work harder for us."
What you won't hear from brands is any complaining. "It's actually really good for brands," said the anonymous director. "[Facebook] is now thinking themselves as a media platform and as less of a social network as it pertains to brands."
And if you're paying for exposure, that means you don't have to count on your audience to do as much of the work, making Facebook more of a sure thing. What's more, if exposure does indeed turn out to have a higher correlation to sales, brands that pay to advertise on Facebook should have the sales figures to prove it — that is, assuming they advertise in a way their audience responds positively to.
So while Facebook hints that engagement is no longer the key to exposure, with paid media filling the void, it's still important to create things your audience will enjoy. That means brands may be able to move away from the "share if you love your mother" type of content that has come to plague the network, opting instead for whatever it is that tickles fans, without asking for anything in return. Provided you eventually buy something, but that goes without saying.
https://digiday.com/?p=71814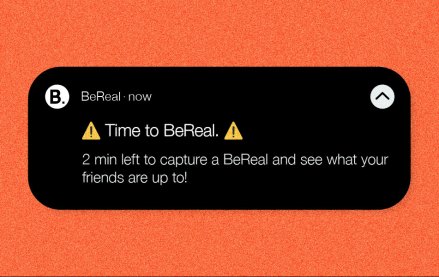 October 4, 2023 • 4 min read
•
•
BeReal launches its first global campaign, hoping to drum up buzz with users. Now, marketers are reconsidering the app.
October 4, 2023 • 7 min read
•
•
There are still those who believe that AR has a place in the marketing funnel, however big or small right now.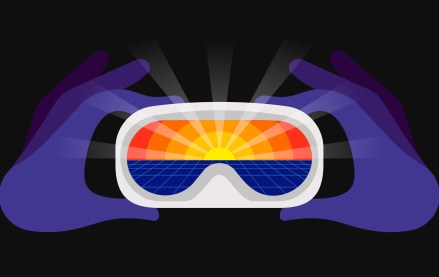 October 4, 2023 • 3 min read
•
•
With Pokémon Go revenues falling year-over-year, Niantic, its developer, is looking beyond its popular augmented reality game to generate profits.