Forrester Research reports typically cause few waves. That wasn't the case with its blast across the bow of Facebook yesterday. The research firm lambasted the social giant for failing marketers by becoming little more than a gussied up "Web 1.0"-stye crappy ad repository. Ouch.
After the report came out, and Forrester analyst Nate Elliott explained his position to Digiday, we heard from several marketers and agencies. The general consensus appears to be that while Facebook certainly has a ways to go, marketers are still learning how best to use it. And on the ad front, several marketers pushed back against the claim that Facebook was "failing." Just the opposite, they say.
Several questioned the ability to draw broad conclusions from a survey of fewer than 400 marketers. We heard contention that to hold Facebook accountable for not changing the gigantic marketing industry in a few years is not very realistic. There where insinuations the report was little more than a Forrester ploy for attention.
For its part, Facebook basically called the Forrester findings malarkey: "While we agree that the promise of social media is still in process, the conclusions in this report are at times illogical and at others irresponsible. The reality is that Facebook advertising works."
Here are excerpts of marketer responses to the contention that Facebook is failing marketers:
Leave Facebook alone.
Facebook is a bit of an easy and unfair target. We've been leveraging their assets as an integral part of our marketing ecosystem because we have found our customers want to buy through that platform more than any other social channel. Facebook has done a lot for our brand: it's allowed us to build loyal audiences and learn about them, provide customer service, receive product feedback, reach the right shoppers and drive positive ROI at a ratio of 10:1.
— Amy Rapawy, svp of marketing, The Jones Group
Maybe, but it's still early.
Without a sound strategy and sustained content plan, Facebook ads won't work. If you're treating FB ads as display only, instead of building a community of targeted and loyal consumers, then you're doing it wrong. If you had asked marketers to rank effectiveness of Google keywords once upon a time, many would say that they didn't work. Reason: they are so different from what marketers were doing at that time. They didn't know how to plan for them, buy them, staff to optimize, etc. Same for email and so on. Facebook advertising is so different than what's out there.
— Teresa Caro, svp of social and content marketing, Engauge
Facebook's gotten way better.
The majority of those challenges no longer exist. For example the partnership with DataLogix enables CPG companies, like us, to understand the impact of our efforts, at the cash register. While Facebook's team, approach, model, partners and products have matured rapidly, unfortunately the thinking by marketers hasn't evolved at the same pace. Too many organizations are treating Facebook like a direct mail platform, I'd expect disappointing results from that approach. Facebook isn't designed for a spray and pray or blast away approach. Today it's more scalpel than axe. But, that takes work. It takes effort. And it certainly takes a willingness to rapidly test and learn.
— Adam Kmiec, director of digital marketing and social media, Campbell Soup
Fine, Facebook isn't revolutionizing advertising.
If you look at Facebook two and a half years ago, it was in a very different space. To some degree Forrester's correct in that it's backed off from this messianic vision of changing marketing and has adapted to the realities of the advertising marketplace. They've made real progress of accepting the reality of the market and shipping ad products marketers want to use. It's wrong that Facebook marketing doesn't work. It's not empirically the case. Things are working now better than it has in the past. Facebook is more relevant now that it's ever been.
— Antonio Garcia-Martinez, vp of data products, Nanigans and former Facebook ad exchange executive
The issue is social media, not Facebook.
If I were looking at the same data, I might have concluded that marketers are generally less satisfied with social media marketing results than other digital efforts and not just with Facebook. Look at the satisfaction scores for Youtube, Twitter, Google+ and Facebook, they are in the range of 3.65 to 3.54 and rank at the bottom. Only 0.03 separates Twitter and Facebook which is less than rounding error. If we go along with this idea marketers are getting better results with search for example vs. social, there are two reasons for that. One is expectations and two is how new social media is and that many companies simply do not yet know how best to leverage it for results. Expectations with social media is high because we are all looking at it as the next frontier. But unlike buying search terms, it's not as simple to build brand and generate short-term results with social media so many companies dabble and then when they don't see immediate results, they are disappointed. Also, in social media consumers talk back, often with unpredictable consequences. It's early days. Marketers are grumpy because social media is not easy to control — traditional media was always predictable and easy.
— Kaan Yigat, president, Solutions Research Group
Actually, Facebook, you do have a problem.
I am surprised it has taken this long for Forrester to attack the performance of Facebook. It is something we have seen developing for years. The challenge is the space has evolved making it less and less relevant for brands in the eyes of the Consumer. The shift to mobile has made Facebook pages virtually obsolete. People very infrequently drift outside of their newsfeed on mobile devices. This is why the ability of Facebook Apps to gain traction has gone down dramatically in recent years. Although this is not the only reason for the downfall of Facebook Apps, the other reason is users are not sharing branded content like they used to. One recent study of sweepstakes found that only 11.8 percent of participants shared the Facebook app with others. In the past that number was well over 50 percent. You add to that the way Facebook shares content (known as the Facebook algorithm or Edgerank) only 5-15 percent of their friends would even have the potential to see it in their Newsfeed.
— Frank Eliason, director of global social media, Citi (via LinkedIn)
Don't trust the methodology.
[Forrester] failed marketers by releasing a "study" that proclaimed facts without being even close to American Association of Public Opinion Researchers compliance for such statements. All we have is a sample size of unknown selection of 359. Were they 359 of Forrester's Facebook fans? Personal friends of the CEO? Commissioned focus group? We have no way to know, and that means we cannot determine how representative of all marketers their sample was. When an organization fails to provide that information, by default their findings must be treated as statistically invalid. That would be a failing grade in statistics 101 on Forrester's part.
— Christopher Penn, vp of marketing technology, Shift Communications
https://digiday.com/?p=54117
October 4, 2023 • 7 min read
•
•
There are still those who believe that AR has a place in the marketing funnel, however big or small right now.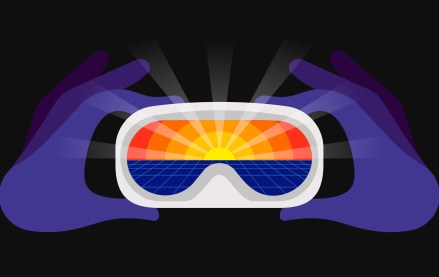 October 4, 2023 • 3 min read
•
•
With Pokémon Go revenues falling year-over-year, Niantic, its developer, is looking beyond its popular augmented reality game to generate profits.
October 3, 2023 • 2 min read
•
•
In episode four of the "Is This The Metaverse?" narrative podcast, Glossy international fashion reporter Zofia Zwiegliska spotlights the brand opportunity when it comes to fashion in the metaverse.