Travel is a slow-moving industry. It's one of the late adopters to social, according to Sarah Keeling, social media manager at Expedia. Travel brands are realizing that what they say isn't as important to consumers as what their friends tell them. She spoke to Digiday about this shift, the growing importance of reviews and why marketers can't confuse social as a direct-response channel.
Why do companies need to start thinking differently about marketing in the social media era?
The way I categorize it is: We are coming from an information age and moving to a recommendation age. Years ago it was fine and even helpful for companies to share their information in one-way output. It was sort of like, here's the message, consume it. But people are now interacting differently. If you use me as an example, I am currently moving. We are hiring movers and carpenters and such, and I have used Angie's List and Facebook and have asked for recommendations. If you are someone who wants to market to someone remodeling and got in touch with me via traditional channels, you would not have reached me. Travel is interesting. The industry has been slow to adapt to this new age of communication, while consumers are already there. If you are looking to go to Hawaii, the first thing you do is post to your friends and ask them, which island to stay on, which hotels are best; that's normal behavior. Our shift in strategy focuses on this natural behavior and how to tap into it organically.
Expedia's most recent effort, "Find Yours," marks a shift in how the company will advertise from now on. Can you please outline this shift?
There are two big shifts, and they are what we say and how we say it. If we start with what we say, with travel advertising in general, there is a lot of conversation, and brands like us and even Travelocity and other competitors are trying to make it funny. We've even used comedians for this. But if you really think about it, travel is not a joke. The American family spending on a vacation wants to be confident in what they purchase. This is serious use of discretionary income we are talking about. Our marketing will now focus on being more inspirational and less about the jokes. If I think about the other shift, how we say it, traditionally, our marketing has heavily relied on TV and other traditional channels, but today there is so much more out there. "Find Yours" opened up how we involve social media and bloggers into our efforts. We are even using a Pinterest contest. The campaign focuses on all these things you can find, your cool, your swagger and asks consumers to pin stuff to fill in the blanks. So find your cool in, say, Paris, with photos of some inspirational views. It is a good natural fit for the language that is already spoken on Pinterest.
Customer reviews is a big part of the travel industry. How has the influx of social media platforms changed the ratings and review market?
There are some real challenges. Reviews v.1 was all about any information being good information. There was no policing. From a v.2 perspective, this world is about trust and relevancy. We redid our reviews program so that it is now verified reviews. Before we had reviews from anyone and even fed in TripAdvisor reviews as well. Now you have to have stayed at the hotel to review it. So consumers are able to surface reviews from people that have experienced it. That's a big difference. We used to just put it all out there, without any curation. Now we are curating to make sure people are finding what is relevant. So if you are traveling with a dog, your expectations are different than if you are traveling with your four kids.
There's a new trend in town: Content marketing, which focuses on creating experiences for consumers, and not just shoving product down their throats. Can you talk about Expedia's approach to content marketing?
We are sort of just starting with content marketing. Our first endeavor was "Kids in the City," where we partnered with 12 bloggers in various U.S. cities and had them write a guide to their hometown city, with a video of tips at the end. There are two benefits for something like this. You get that content out there, and it's helping customers. If I am me and Expedia is the one telling me to go to these kid-friendly restaurants in Denver, that will leave an impression and I am going to travel with Expedia. The SEO value [of content marketing] is there too, and we are experimenting with that.
What's your take on lack of social media ROI?
In the travel space, we know social media is about brand building. For a company like Expedia, people book a trip three times a year on average. So there's all this time during the year that we are not connected. Platforms like Facebook and Twitter help us engage with these people outside of their bookings, and we become top-of-mind when it does come down to booking. We have a program where we are trying to connect with people who love Disneyland. We sent a blogger to Disney to coincide with its new "Cars"-themed section. We gave her the keys to the Magic Kingdom and let her run the social media show for 36 hours. We did not review the pictures or videos she posted. That made it very authentic. It was a brand play, as people will now marry Disney and Expedia. We saw double traffic during the 36-hour period on our Disney page.
https://digiday.com/?p=17439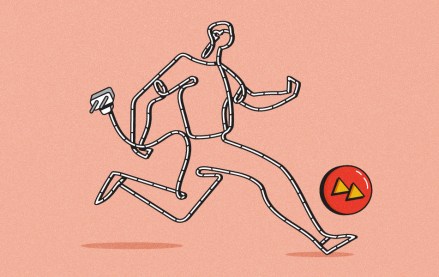 September 22, 2023 • 4 min read
Women's sports are having a moment. Brands, media companies and agencies are looking to get in on the action.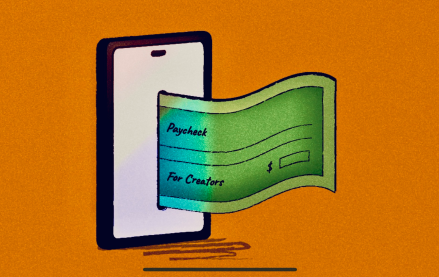 September 22, 2023 • 6 min read
The Hollywood strikes were supposed to be a game changer for many of them, but the situation hasn't quite lived up to the hype.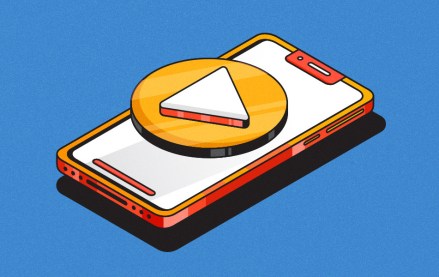 September 22, 2023 • 5 min read
Given the rise of short-form video, agencies that focus on the format, rather than specific platform expertise, will reap the rewards.