The straight-to-Netflix 2013 comedy "How to Be a Man" stars a cinema newcomer, Gavin McInnes, as a former comedian who finds out he's dying of "male breast cancer." He hires a young cameraman to capture important lessons and advice to leave behind for his unborn son. Or as one Netflix user summarizes it, "An overgrown man-baby with the maturity of a twelve year old, who finds douchebaggery to be the highest art form, has decided to make a movie with the lead role being played by a guy with the exact same characteristics."
Anyone familiar with McInnes and his brand of humor would not be surprised by that description. What is perhaps more surprising is that the ex-Vice provocateur has grown up into an ad man — kind of — whose specialty is a gonzo approach to video. As chief creative officer of the four-year-old agency Rooster, McInnes gets to spend most of his time making and starring in funny videos and films, whether it's for brands or his own projects (Rooster did the production for "How to be a Man").
From Vice to viral videos
McInnes is best known for his time at the alternative magazine Vice, which he helped found in 1994. A driving force behind the edgy, original Vice voice, with his popular feature "Do's and Don'ts," McInnes penned street fashion reviews that were by turns entertaining, scathing, and always profanity-filled. McInnes is equally well known for his bad-boy hipster persona and for his special brand of outspokenness — which has often involved messing with the press and has resulted in his being called a white supremacist by the New York Times and a misogynist by many after his notorious Huffington Post Live chat last year when he said things like "feminism has made women less happy" and that women over 40 are "fucking sad."
It is precisely McInnes' purposely provocative nature that led him to leave Vice in 2008 because of  what he cited as "creative differences" (or, you know, being pushed out after the hipster media company decided to button up with the help of Viacom money). After Vice, McInnes started his own site, Street Carnage, to continue his brand of writing with pieces like "Short Hair is Rape" about how women shouldn't have short hair because it make them look like "frail dudes from behind" and more street fashion commentary with "Street Boners." McInnes started playing around more with video.
"I was just fucking around and making funny, stupid videos, like 'Sophie Can Walk' about my daughter being born and not being able to walk in her first year," said McInnes.
The success of McInnes' funny videos led him to take on bigger projects, like "A Million in the Morning," a documentary following eight contestants in a Netflix-sponsored contest to break the world record for non-stop movie watching. At the time, Rooster founder Sebastian Eldridge was working at production company Decon, which was handling the the documentary. A fan of McInnes' work at Vice and of his videos, Eldridge decided to go out on a limb and ask him to participate in the project.
"At the time, we didn't have a lot of money, so I offered him 5,000 bucks to stay up with me for six days — and that was nothing compared to the money he'd just made from Vice," said Eldridge. "But he said yes, and after working on that project, I knew he was one of the most talented people I'd ever met."
From then on, McInnes and Eldridge continued to work together on film and TV projects, with Eldridge acting mostly as manager to McInnes, who would write and star in the funny video projects. After landing a "pay or play" TV deal with the Travel Channel for a show called "America on Zero Dollars a Day," Eldridge decided to formally start his own production company/agency, with Gavin as a partner and chief creative officer. Rooster had hatched.
"We started as a production company; the goal was TV development, films, sketches," said Gavin. "But Sebastian, being the caliber of hustler he is, realized just the comedy stuff wasn't going to pay the bills, so he started getting clients who weren't interested in comedy per se but just wanted to make quality video."
Focus on the funny
Many brands want to be funny — that gets attention, after all — but for corporate entities to truly master comedy is challenging. That's where McInnes comes in — provided that brands are willing to take the risk of working with a known firebrand who readily admits that he can be "the worst to work with" and that being in a client services industry drives him "fucking insane sometimes."
"What often happens in big companies is the top brass will say 'let's get edgy comedy and get some cheap eyeballs,' so they say let's get Gavin and Rooster and make something fun," explained McInnes. "Then you make it and it fucking rules and they love it, and it finally makes it up to the bald guy who is in Bocca now and only checks in once a week, and he goes, 'What the fuck is this?' and it gets axed. That has happened 100 times, so that's disheartening."
But for brands willing to take the roller-coaster ride with McInnes, the results can be worth it. Vans has worked with Rooster on a few projects over the past few years for its video vertical "Off the Wall TV." The brand was won over by McInnes' sense of humor.
"We were familiar with his 'Do's and Dont's' from Vice and just simply had him come in and pitch ideas, and in that meeting, we were on the floor crying laughing," said Steve Zeitzoff, senior art director for video creative at Vans. "Comedy is such a tough genre to tap into, especially as a brand, and he had that hipster humor and understanding of what kids are doing beyond just what they are wearing — we thought it would be a way to branch out as brand."
Vans had McInnes create and host a comedy series "Off the Wall Comedy Show," featuring episodes where McInnes does things like approach girls on the beach to ask them why they like old guys with beards so much, or offer tips on how to get away with public urination.
"When a treatment comes back called 'How to Piss in Public,' that's definitely a concern — we really had to fight for that," said Zeitzoff. "It did go viral, and we knew something was there to convince the execs."
The 2011 "How to Piss in Public" video got more than 2 million views on YouTube and more than 15,000 views on the Off the Wall TV site.
"My kind of comedy is true. When I do stand-up, I tell true stories," said McInnes. "Vans is a great client because they get that comedy is fragile, and outside of totally outrageous shit that would ruin a brand, they tend to let us run with it."
Vans is about to premiere another McInnes series called "How to Do Everything in the World." In the usual McInnes style of comedy, he delivers important life lessons, like surviving in prison or how to pick up girls. As Vans describes it on the Off The Wall TV site, "Sometimes it's valid information, sometimes it's total bullshit, and sometimes it's a combination of the two."
The challenge of branded content
While McInnes fully understands the fragility of a joke, he also gets the similarly fragile balance required when creating good branded content.
"The key is to remind [viewers] there is a brand there and not shove it down their throats," said McInnes. "It's particularly challenging with young people today — they are savvy and wary." 

Fortunately for McInnes, as more and more brands have begun to focus on advertising and branded content, companies have gotten more comfortable with somewhat pushing that video envelope.
"The only solution for this strange world we live in with brands all trying to get on this viral video thing, is for big brands to grow equally sized balls," said McInnes. "We have to stop kowtowing to people who say they are offended."
And if there's one thing McInnes knows how to do, it's offend. As recently as this week, he got people riled up after saying that women who go to Spring Break are "human garbage whose parents don't love them" during an appearance on Fox News' "Hannity."
"I think he's grown in terms of being a businessman," said Eldridge. "At one point, I think he saw it as a fun hobby, but when we started being successful and having other people's lives in our hands, he became a little more savvy and less of a firebrand; he just keeps it relatively church and state — anything  he does that people consider inflammatory is stuff he does on his own."
McInnes does seem to understand how far he can push the limits when it comes to his client work.
"That conundrum is the funnest part of my job — making the client happy, paying your bills without ostracizing people," said McInnes. "I think the future of advertising is finding that balance and that's when the game is fun, not when the clients are so scared that they destroy your joke."

https://digiday.com/?p=70979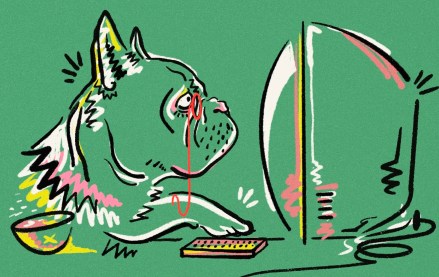 October 2, 2023 • 7 min read
•
•
When it comes to agencies, both of Meta's older sibling social media platforms may be past their primes.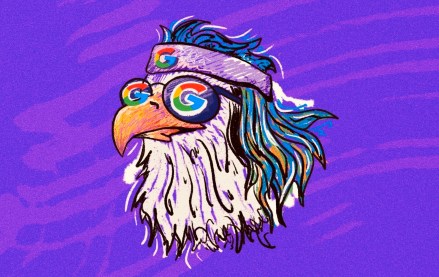 October 2, 2023 • 3 min read
•
•
The legal battle sees Apple and Google et al attempt to conceal their inner workings, developments that mirror the experience of their media customers.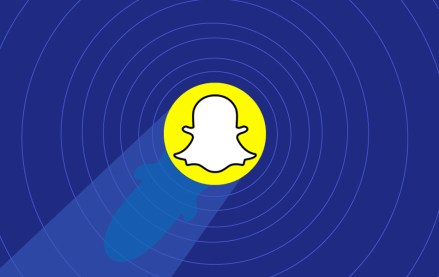 September 29, 2023 • 3 min read
•
•
"We are not diminishing the importance of AR," he said. "In fact, we are strategically reallocating resources to strengthen our endeavors in AR advertising and to elevate the fundamental AR experiences provided to Snapchat users."