Seth Matlins is a man on a mission. The ex-adman (he was a senior executive at CAA and global CMO at Live Nation) turned social activist wants brands and advertisers to kick the Photoshop habit. And he's just made his first coup, with vintage clothing and items e-retailer Modcloth becoming the first brand to sign his "Heroes Pledge for Advertisers," vowing to abstain from manipulating images into unattainable ideals.
"Signing the Heroes Pledge for Advertisers was a no-brainer for us; we want the industry to show women as they truly are," Nancy Ramamurthi, Modcloth's CMO, told Digiday. "The Truth in Advertising movement aligns perfectly with what ModCloth is already doing— featuring diverse women of all shapes, sizes and ethnicities, and helping our customers feel like the best version of themselves."
But Matlins isn't about to rest on his laurels. In 2010 he left LiveNation to launch Feel More Better, an organization with the aim of "making the world a better place for women and girls" — for the sake of his children. Apart from running the website, Matlins has been at the forefront of championing the Truth In Advertising Act — a bipartisan bill introduced in March, which calls on the Federal Trade Commission to develop a regulatory framework for advertisers, ensuring that they aren't deceiving the public and photoshopping models.
"The only reason we have a bill is because the industry won't self-regulate," said Matlins. Besides, he was always passionate about cause marketing. "Even when I was in the business, I had always tried to marry commerce with conscience."
He said that he was appalled at how the advertising industry was choosing to "ignore the health consequences of these deceptions [by] perpetuating a status quo that keeps hurting tens and millions," he said.
It's widely accepted that the glorified and retouched imagery in advertising adversely affects young girls' and women's self-esteem. The National Eating Disorders Association cites a 2002 study on its website that claims best-known contributor to the development of anorexia and bulimia is body dissatisfaction. Even more alarming: This trend is moving into an even younger demographic — with 40-60 percent of elementary school girls ages 6-12 being concerned about their weight, according to a 2001 study.
Matlins believes retouched, airbrushed and photoshopped campaigns and pop culture at large are major contributors to dangerous or unhealthy ideals of beauty. Several recent ad campaigns have sparked Photoshop controversies, be it Hollywood star Jennifer Lawrence's Dior campaign earlier this year or retailer Target recently altering the "thigh gap" on a swimsuit models. The practice is even more prevalent in the pages of fashion magazines.
He does call out brands that have already proven themselves allies, whether it is Dove with its decade-long Real Women campaign, lingerie brand Aerie's unretouched ads and Under Armor's most recent ad featuring American Ballet Theater soloist Misty Copeland debunking idealized body types.

Ultimately, Matlins wants the advertising industry to stop shunning accountability and step up and do the right thing.
"If I sold you an apple with arsenic in it, I would be held accountable for it," he said. "If I sell you a lie, I should be held accountable for that too."
https://digiday.com/?p=84319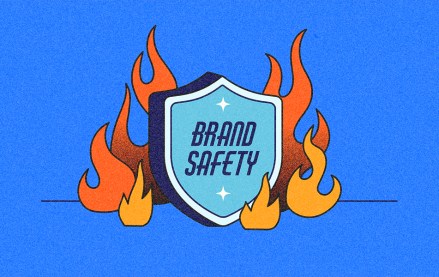 November 28, 2023 • 6 min read
"Major brands' search ads can appear on piracy, pornographic and sanctioned websites," research claims.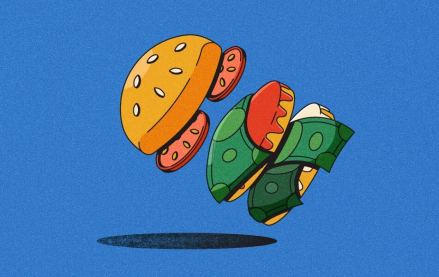 November 28, 2023 • 6 min read
As more influencers look to get into food content creation, brand opportunities are following.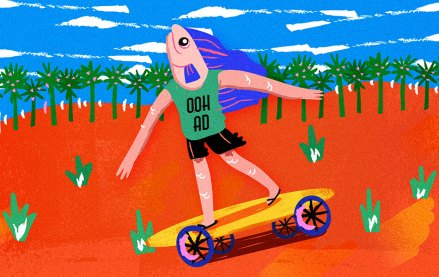 November 28, 2023 • 7 min read
As major marketers like Maybelline experiment with faux OOH, more marketers are open to the idea.