Equinox's Vimla Black Gupta on data, influencers and turning Equinox into a lifestyle brand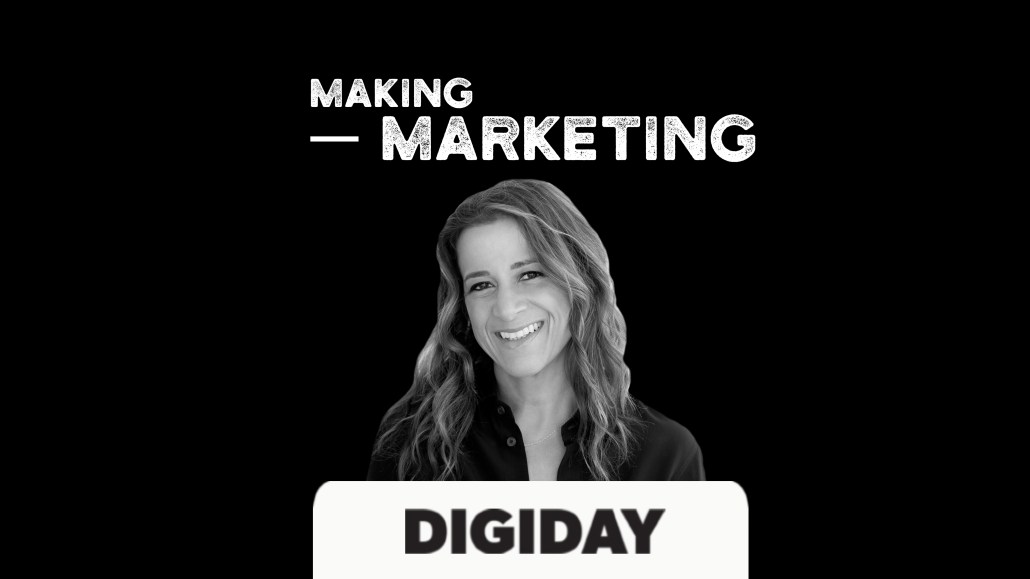 Subscribe: iTunes | Google Play | Stitcher | RSS | Anchor
When it comes to lifestyle brands, Equinox makes a pretty good case for itself. What started out as a luxury gym has evolved into a hospitality brand, talent agency, digital magazine, and more. Leading the lifestyle charge is CMO Vimla Black Gupta, who believes that her role is all about understanding her customer as a whole.
"Marketers now need to start thinking about the customer more holistically and about the experiences they are giving them," said Gupta. "We need to help them realize the lifestyle that's going to help them attain their goals."
On this week's episode of Making Marketing, Black Gupta sat down to talk with us about the Equinox lifestyle, the art of mastering your own data, and how they expanded into a talent agency and hospitality brand.
Below are excerpts from our conversation with Black Gupta, edited for clarity.
It's about a lifestyle, not a product
"You go to strategy meetings and they used to be about 'we're going to launch this product in this quarter, and this product in next quarter.' Well now it's about 'what's the experience that you're going to provide for this consumer, so he or she can realize this fundamentally beautiful lifestyle,' because that's what, at the end of the day, is really going to dictate your beauty. So the merging of beauty and wellness has fundamentally changed companies, but, quite frankly, it's also created seismic opportunity."
The luxury and responsibility of owning your data
"We have to be data masters. We have the luxury of owning all of our data, we sit on a wealth of data, but it's really up to us to figure out what we do with it. So, as marketers, our roles have become much more technical, and the skill sets that we need are changing and evolving over time. We really want to get people who not only understand the data, but ask what you do with it. How do you create a dialogue with your consumers and use the data to enrich their lives even more?"
A brand with built-in influencers
"You should only get into media if you think people want to hear what you have to say. Honestly. What we have learned is that everyone wants to hear what we have to say, whether it's a regular consumer, or a wellness junkie, or avid traveler, they want to hear what we have to say and I think it's because we fundamentally represent lifestyle. If you think about it, we sit on a hotbed of media personalities through our trainers and instructors, these built-in experts that are super fun to look at, and everyone wants to hear what they have to say. I hate the word influencers, but they are. They are the fundamental influencers."
Creating a dialogue from beginning to end
"Customer acquisition for us, like any brand, is critical. It's everything. But more than acquisition, for us it's about having a constant dialogue with our current and future members at every stage of the funnel. Whether it's about creating awareness for our brand, to actually converting them to be a member, every step of the way is super important. So at the very top it's about finding them and getting them in, but then it's about keeping them. Yes, we are doing a lot right now, but we have to because for us, retaining our members is about overdelivering for them every day."
https://digiday.com/?p=304332