Beards are as essential to a modern ad creative's repertoire as a good sneaker collection and a tattoo. For those men in the field who are hirsute enough to be able to make it happen, their beard is an important part of their personalities. We rounded up some notable face accessories in the field. Got any more you know? Tell us on Twitter.
Tim Rodgers, creative partner, Rehabstudio
Rodgers might be the one who started it all: ask anyone in the industry who has the most epic beard of them all, and most, if not all, point to the talented and award-winning creative, who describes himself as a beard-wearing and whiskey-drinking creative partner at global creative agency Rehabstudio. "Sometimes my beard makes me think I'm a wizard," he said. "Most of the time I just get food stuck in it." (That last is a common problem for many beard-loving folks, many of whom said cereal was their downfall.)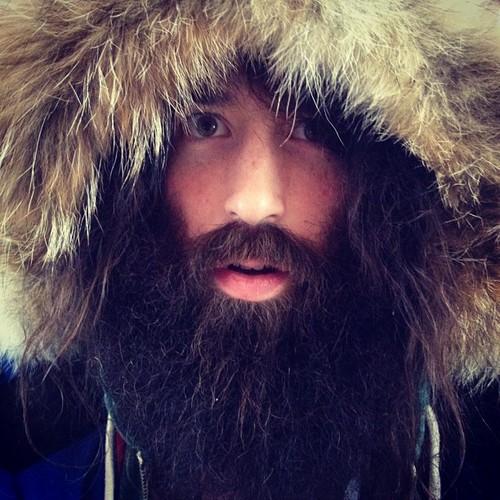 Nic Owen, managing director, 72andSunny Amsterdam and Galen Graham, creative director, 72andSunny
Owen wants one thing clear: He sported a beard well before it became a hipster accoutrement.
"I would say that I had one before 99 percent of people had one," Owen said. "My passport picture doesn't lie."
His colleague, Graham, is a neophyte, only growing a beard two years ago.
"I've had men shake my hand and congratulate me on the beard. There have been reports of women fainting. I've tried a number of hairstyles and finally embraced what came naturally," he said.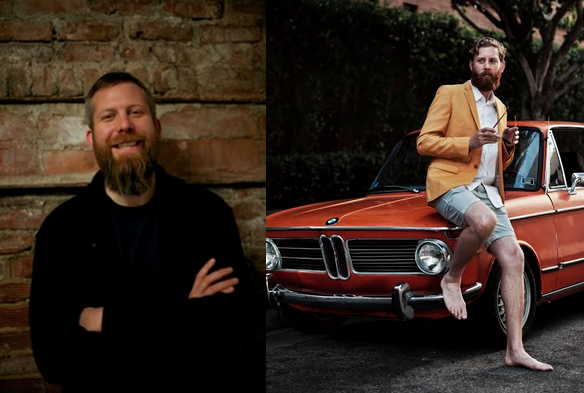 Ben Majoy, copywriter at Deutsch L.A.
Majoy, who hails from West Virginia, always wanted a beard like his dad's as he was growing up. Being from Appalachia, he isn't a clean-cut kind of guy, he said. The last time he was clean-shaven was when he had to take an official passport picture. "But I've always had some stubble." For him, the beard gives him an excuse to relax: He heads over to the Blind Barber in Culver City, California, for a trim and an Old Fashioned. "It's the equivalent of what chicks do for their nails," he said.
Sean Flynn, senior strategist at 360i and Frank Lockwood, associate director experience design at 360i
One common misunderstanding about epic beards is they are planned projects. That's not the case, insists Flynn. "Started from some stubble, now we're here," is how he describes his foray into beards.
For Lockwood, his colleague at 360i, the beard has gotten long enough that it serves a more emotional purpose, he said. "When I roll over at night and accidentally tug my beard with my arm, it's like getting a firm handshake from a proud father."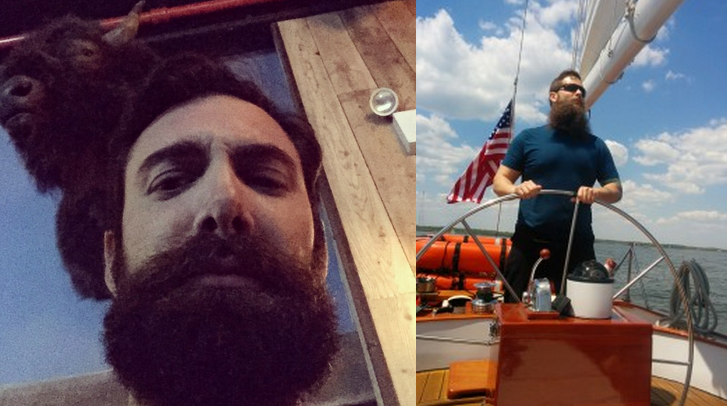 Marc Maleh, managing director, data science and visualization, R/GA New York
Maleh is one of the few who grew his beard just because it was easier than shaving. When his son was born two years ago, he stopped shaving — the easiest thing to give up when he had less personal time to work with. "Once winter hit I figured I had a competitive advantage over the 'smooth skins,' so just kept going with it."
Kyle Provo, copywriter, J. Walter Thompson New York
Provo has something in common with Rodgers — his beard makes him feel a little bit magical. He started to grow it because he wanted to dress up as a wizard for Halloween, he said. In the process, he has come to think of it as his own lucky charm: "I managed to get a girlfriend with it, so I might actually be a wizard now."
https://digiday.com/?p=118565