Whether you view him as a hero or a traitor, it's hard to deny that Edward Snowden is a marketing genius.
Since the former National Security Agency leaker burst into the spotlight, he's become something of a folk hero. The documents he stole became breaking news for The Washington Post and Guardian, which won the prestigious Pulitzer Prize and Polk Award for their coverage.
They also became the catalyst for a whole new media company, First Look, based on Glenn Greenwald's reporting. His exclusive interview with NBC Nightly News' Brian Williams in May was the country's top-watched newscast, and he's been making the rounds at highly visible forums like TED and SXSW.
His actions have made him a polarizing figure, but with rising personal security concerns, the scales are tilting in his favor: A Quinnipiac poll showed the majority (55 percent) considered him a whistleblower versus the 34 percent who viewed him as a traitor. He's been likened to no less than Rosa Parks and Martin Luther King.
Here are a few of the lessons brands could take from Snowden (without dabbling in questionable legality).
Create scarcity
The Internet has put consumers in control, and in response, marketers have, often clumsily, tried to harness social media in their marketing. With valuable national security documents in his sole possession, Snowden's approach is the exact opposite, one that fans of Apple will find familiar.
"Because the content is something everyone wants, he can create scarcity," said Todd Irwin, managing director of marketing communications firm Zeno Group in Redwood City, Calif. "That allows him to control the message, control the venue. We're all kind of waiting for the other shoe to drop."
Be topical
Snowden's anti-government snooping message resonates because it ties in to rising public concerns about privacy. A Pew Research poll in January showed 53 percent of Americans disapproved of the NSA's surveillance program (up from 44 percent in July). So Snowden has been able to become the human face of an abstract concept.
"One could argue he put people at risk," said Rick Roth, CEO and founder of Roth Partners, a brand communications and consulting firm in New York. "On the other side, I think it's fascinating that he's a part of this group that's all about resetting the net, which is all about privacy. So he's now in the company of Google and Mozilla, who all stand for privacy." (Though Google is far from living up to its stance, Roth added.)
Be genuine
All brands want to be seen as authentic, and in coming across in his few public appearances as intelligent, logical and credible, Snowden can certainly lay claim to authenticity. (His youthful good looks don't hurt.) There may still be questions about his motivations for leaking, but barring signs that his reasons are impure, he seems to be getting the benefit of the doubt for now.
Snowden is a "public relations genius," wrote Henry Blodget on Business Insider. "He presented himself to the world as a courageous, well-intentioned, brave and principled young man."
Control the distribution
From hiding out in a country that's not easily accessible and limiting his appearances to friendly venues (TED, SXSW), Snowden is in full control. At his surprise appearance at TED (where he appeared via remote-controlled robot), Web inventor Sir Tim Berners-Lee jumped on stage to call him a "hero." The audience applauded enthusiastically when they were asked if Snowden did the right thing in leaking NSA documents. The agency wasn't there to rebut him, giving Snowden a chance to make his case without being directly challenged by the government. Snowden has more documents to reveal, which suggests he's not going to fade into obscurity anytime soon — leaving the public to guess where and when he's going to resurface next.
Be the underdog
Snowden is the quintessential little guy, taking shots at the government and powerful officials like Dick Cheney. He's not unlike a challenger brand, Roth said. "A smart challenger brand has a position and looks at the vulnerability of the leader and attacks them," he said. "A smart challenger brand looks at what the reaction will be. So they don't do it blindly."
https://digiday.com/?p=77877
September 27, 2023 • 10 min read
Digiday+ Research assesses how brands and influencers are using Shorts to reach new audiences and what types of Shorts videos create the most buzz for marketers.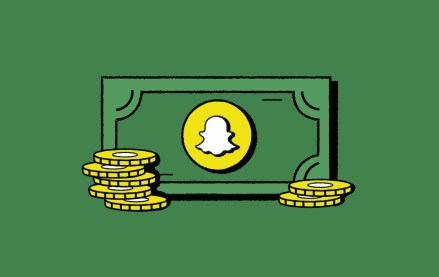 September 27, 2023 • 4 min read
Yesterday, Snapchat marked its return to in-person agency roadshows, sending company representatives to Horizon Media's Manhattan office to showcase a Snap-designed video game intended to capture the essence of what it's like to work at an agency — and how Snapchat can be part of the process.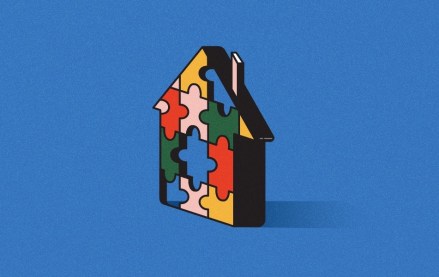 September 27, 2023 • 5 min read
As in-housing settles in as a mainstay, some marketers push for complete control.