Bain Capital Ventures' Scott Friend: DTC brands are challenging investments
December 12, 2018 • 5 min read
•
•
Before making any new investment, Bain Capital Ventures' managing director Scott Friend wants to check under the hood.
With the consumer startup category booming, it's easier than ever for founders to spin a story, playing up familiar comparisons: Warby Parker for X, Uber for Y. But investors are tightening the stream of VC dollars in search of "defensible brands," according to Friend, which is a higher standard to prove, and necessitates more digging into the company's prospects.
Bain Capital Ventures' portfolio is largely made up of commerce tech companies, like Flow, a solution for retailers to ship internationally, as well as retail startups, like Jet.com and Rent the Runway (where Friend also sits on the board). He said that the firm, which is working with about $3.6 billion in assets, is going to explore more brands on the consumer side in order to balance out the ratio between tech and brand. But it's tough.
"I've had a strong belief historically — right or wrong — that digitally native brands selling a product are very challenging venture investments," said Friend. "So I haven't really thought much of those opportunities. While there are great companies being built, it's hard to see how those types of companies attract venture-like returns for their investors."
Friend talked about what the firm will look for in consumer startups, what we can expect to see more of next year and the high expectations for the Caspers and Honest Companies of the world.
So you're not that interested in investing in consumer brands. Where are you investing?
Brands in everyday categories from apparel to furniture to dog food are a big part of the universe that falls into next-gen consumer bucket, but a smaller and compelling part of the universe are not brands, they're retailers. Companies that are finding new ways to deliver products to consumers that are flexible, easier, faster and cheaper. That's companies like Jet, Rent the Runway and Stitch Fix, which we haven't invested in but are impressed by.
Along those lines, there are also interesting things going on in the world of delivering drugs and healthcare-related activity in the direct-to-consumer world. Businesses like Roman and Hims and Pill Club offer a way more flexible, seamless consumer experience than going to the doctor and picking up a prescription, which seems super antiquated. Another thing that's interesting are retail platforms that provide a flexible, physical presence for DTC brands. A new type of retail store where product assortment changes out frequently and features the Aways and Caspers, letting the brands pay for placement in the stores and a new way to have scale.
Are you seeing other investors in the space slowing down on funding these DTC brands?
I think we'll start to see a shift. There's been a growing amount of dollars going into digitally native brands, so it will be interesting to see when that trend changes. The big open question is exit valuations. We haven't seen a ton of exits, whether public or M&A. The notable examples that are interesting are Dollar Shave Club, which was at a healthy multiple, and the Jet acquisition, but that was at a rational multiple relative to its valuation. When you look at a brand like Allbirds, that will be a successful brand valuation — maybe something like two to three times its revenue, but not 10 times revenue. It has admirable front-end branding, but that doesn't mean it should be valued like a SaaS company. A lot of times with brands, the things that make them interesting potential investments are more on the back end than the front end. The front end of product, customer connection, authenticity, that's all table stakes. It has to be true and will help drive growth, but there has to be even more happening behind the scenes.
How do you see this category evolving in 2019?
The lines will continue to blur for the successful ones between modern and traditional brands. If you peel back the onion on Warby Parker, it looks a lot like a vertically integrated retailer with higher customer retention. Same with Casper: If you peel that back, you'd see interesting traditional brand-like economics and expansion channels and international partnerships with companies like major airlines. They're moving toward all the sort of traditional playbook strategies that companies with scale realize do still work. And that's great — only a handful of brands are going to get to the scale of operating at that level, and they'll become permanent fixtures on the consumer landscape. There will be lots of others that don't make it that far. The funding for smaller, less differentiated, good but niche products will be less and less over time.
So we'll also have lots of $20 to $30 million revenue, roughly break even brands. Where those go will be interesting. There's an opportunity for consolidation. The brands that are stalling become interesting acquisition candidates for a platform that has the skills to optimize them. You may see platforms like that funded and built over time, like what Andy Dunn is doing at Walmart.
So it sounds like ultimately, the traditional retail model wins out.
Not quite. The brands in the DTC camp, while their playbook may look traditional as they grow, the teams do not look traditional. All the key people in these companies are super smart, analytical, high octane, what you would expect inside a modern, venture-backed, high-velocity company. That element feels and looks very different to what you see inside of a wholesale brand, and that difference is meaningful. It's that data-and-analytic savvy that's fundamental to the culture of the company, because that's the ethos from the outset. They've architected their systems to collect the data that gives them information to scale a bit differently.
That being said, you can't just bank on a couple founders who want to turn a business school project into a brand, but aren't brand people. That won't work. You can't graft on the brand afterward. It's in the DNA or it's not.
https://digiday.com/?p=315083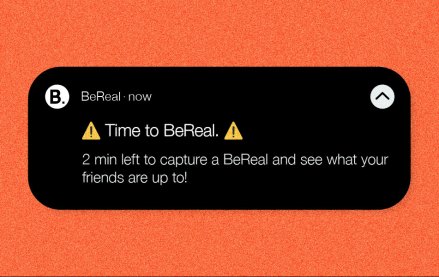 October 4, 2023 • 4 min read
•
•
BeReal launches its first global campaign, hoping to drum up buzz with users. Now, marketers are reconsidering the app.
October 4, 2023 • 7 min read
•
•
There are still those who believe that AR has a place in the marketing funnel, however big or small right now.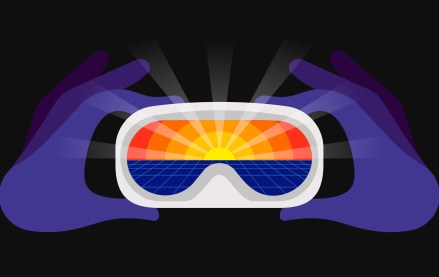 October 4, 2023 • 3 min read
•
•
With Pokémon Go revenues falling year-over-year, Niantic, its developer, is looking beyond its popular augmented reality game to generate profits.