'Digital has its limitations': DTC brands are testing direct mail
May 24, 2019 • 7 min read
•
•
DTC marketers, looking for a more diversified marketing mix, are focusing on direct mail. But for these digitally native brands that have grown up on a diet of Instagram and Facebook, adjusting to a medium with far fewer analytics is proving to be difficult.
Andy Prochazka, the CMO of online furniture brand Article, put together a plan to send out a product catalog as the company made an effort to look beyond digital channels to reach new customers.
"Digital has its limitations. It's wonderful in some ways: You get instant feedback, you get very rapid reach and access to what sometimes feels like infinite scale. But you quickly realize once you look a little beyond that, there's a whole world of other ways to reach more people," said Prochazka. "At the same time, I'm always blown away by the limited infrastructure for testing most marketing channels. Digital was built with measurement capacity out of the gates. Television, out of home, print — these channels just don't have that."
As digitally native brands start spending in more channels, like TV, out of home and direct mail, tracking what's actually working becomes trickier. When a marketing mix is 50% Facebook, 50% Google, it's easy to tell how money is being spent and to what effect. But eventually, those channels get tapped out. Companies like Boll & Branch, Greats, Parachute, Harry's, Quip, Glossier and Away have all started testing direct mail, from discount-code fliers to fancier product catalogs, in an attempt to cut through the clutter. Direct mail-specialized vendors have popped up in response, like Share Local Media and Mailjoy, to help brands target customers and track return.
"Digital is noisy and direct mail is calm," said Ryan Babenzien, the founder and CEO of the sneaker brand Greats.
But without the instant feedback from Facebook that data-reliant brands are accustomed to, figuring out direct mail is performing doesn't come easily. Brands like Quip use mailer-specific discount codes to monitor conversion. At Article, the in-house marketing team designed the catalogues (Prochazka said the company's typical approach is to "poke around and see if there are any agencies we'd like to work with, before ultimately doing at least the first iteration in house") and then, with the brand's data science team, put together a plan to track traffic and conversions in response to the catalogues.
To do so, it set a time period of two months to watch for results (as opposed to the three hours Prochazka said it needs to see results from Facebook) and used a holdout group to track traffic and conversions from demographics that were sent the catalog, in comparison to ones that weren't. What the brand watched for in terms of results was traffic to product pages featured in the catalog, engagement on social media in the regions that received the catalog, and primarily, sales — Article hasn't raised any VC funding, and every marketing channel it tests needs to be profitable.
"We try to maintain a healthy channel mix, and we haven't set a certain percentage of that mix that any one channel should be capped at," said Prochazka. "So the more channels you add, the more difficult it is to have a clearer picture, but you're also going to get a halo effect, where channels start to lift each other on their own. That's the end goal." — Hilary Milnes
Battle of the hardware stores
Home improvement giants Lowe's and Home Depot both reported earnings this week, and their diverging fortunes provide a good case study for how two retailers in the same industry can take two different paths to modernizing their store experience. Lowe's earnings were hurt by the fact that it is having to make more costly investments to modernize its business. Meanwhile, analysts are more confident that Home Depot has already made the necessary investments to set itself up for success in the digital age.
Pro experience: Both Lowe's and Home Depot have Pro businesses, which is essentially a separate B2B platform for contractors. Home Depot CEO Craig Menear said that the company added 35,000 customers to its new B2B website this quarter, with the hopes of having 1 million customers on the platform by the end of the year.
"Having the brands that Pros care about in-stock with job-like quantities is table stakes," Menear said.
Meanwhile, Lowe's still has some table stakes to work through. CEO Marvin Ellison said on Lowe's earnings call that this quarter the company took steps to address "our out-of-stock issues and poor inventory presentation," and is also working on improving the store experience so pros can get in-and-out faster. But, Lowe's did add more customers — 40,000 to its B2B platform this quarter.
In-store experience: Home Depot continues to roll out more automated lockers to its stores as part of a three-year, $11-billion plan to upgrade their stores. Not only does it allow customers to pick up their items faster but Home Depot Menear said that installing lockers, and streamlining the company's customer service desks, "are also helping us to optimize store layouts to maximize merchandising space productivity and high traffic event in lay-down areas
This quarter, Lowe's rolled out a much-needed-improvement by bringing 88,000 smart mobile devices to its stores. These devices, according to Ellison, allow sales associates to look up the price, availability or order status of an item for a customer, and to process buy online pick-up in-store orders, without having to leave the sales floor. — Anna Hensel
This week in Amazon news
Coming soon: The Drop. Amazon is combining its knee-jerk shipping speeds with limited-edition fashion collections designed by global influencers. The Drop, which is set to launch this summer, will feature made-to-order, street-style inspired clothing that's available to shop for 30 hours. A collection of basics, called "Staples by the Drop," will be available outside of the limited-edition windows to drive attention and sales for the new initiative.
The mission behind The Drop is two-fold. Amazon Fashion has struggled to take off, as fashion brands hold the retail platform at arms' length. Using influencers earns Amazon clout without dealing with brand ego. Add in limited-time-only urgency, and The Drop could help Amazon break into the fashion category, finally. At the same time, drop-shipping is a capability built into Amazon's ecosystem that holds sellers to the same fast standards as Prime shipping, but without Amazon needing to handle it in its own warehouses, through Fulfilled By Amazon. As Amazon rethinks its retail strategy, making its business function as hands-off as possible is a priority.
BarkBox subscriptions head to Amazon. BarkBox, the online dog supplies brand, is the first DTC brand to partner with Amazon's subscription service. For $29 a month, Amazon customers can subscribe to get BarkBox's dog toys and treats, with free shipping. This partnership comes less than a year after Bark, BarkBox's parent brand, started selling its supplies on Amazon. According to CEO Matt Meeker, the decision to sell on Amazon was made to be where its customers were — Bark also sells in Target and a few other retailers. There was some hesitation, Meeker said, around whether or not selling on Amazon would result in a lack of brand control or customer data, but found that reviews on Amazon made up for it. By building recurring subscription revenue into its Amazon strategy, Bark will get more insight into Amazon customers' repetitive behavior, as well as a deeper relationship with Amazon's team, which leads to more opportunities, said Meeker.
What we've covered
Clothing rentals hit mainstream retail. But the logistics involved aren't a cake walk.
Meet Alexander. Schmidt's Natural Deodorant is using an AI-bot, named Alexander, to handle its customer service.
Target stores are carrying the e-commerce weight. In the first-quarter of 2019, 80% of Target's online orders were fulfilled by stores.
Subscribe to the Digiday Retail Briefing: An email with news, quotes and stats covering the modernization of retail and e-commerce, delivered three times per week.
https://digiday.com/?p=335398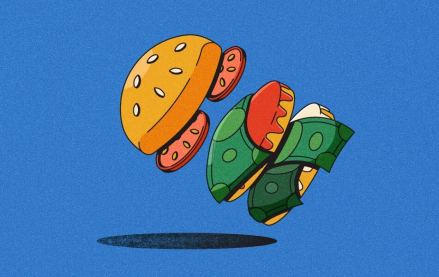 November 28, 2023 • 6 min read
As more influencers look to get into food content creation, brand opportunities are following.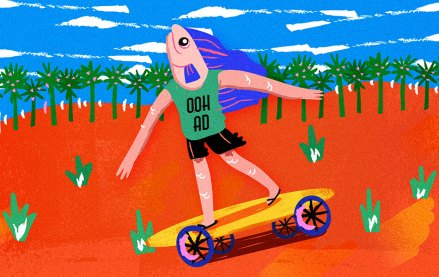 November 28, 2023 • 7 min read
As major marketers like Maybelline experiment with faux OOH, more marketers are open to the idea.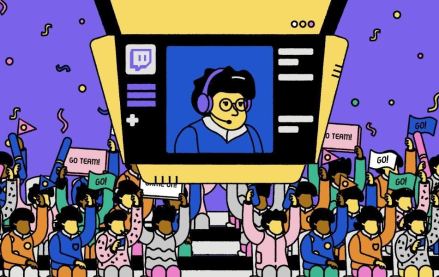 November 28, 2023 • 4 min read
The love affair between Alienware and Team Liquid does not mean that every esports organization is suddenly going to be all-in on wooing the endemic brands they once spurned in 2024. These days, esports organizations' varying level of interest in endemics is a matter of their broader brand identities — which are rapidly diverging.