Inside Sephora's San Francisco headquarters, a five-person group is busy trying to figure out what a beauty brand looks like in a world changed by technology.
The beauty retailer's 10-month-old Innovation Lab was built to test new technologies that the retailer will then implement in its stores, online and within its app. Located in a San Francisco warehouse and outfitted with a mock up of a Sephora storefront, the lab is responsible for taking ideas for new products, perfecting them, and launching them either online or in store.
"Sephora's Innovation Lab team is always scouring the market for new technologies," said Bridget Dolan, vp and head of the lab, "as well as technologies that have been around and may finally be ready for prime time or could be leveraged in a unique way. We focus on teaching our clients about products and techniques — our clients are savvy and want to understand a product and how to use it. "
The stakes are big. Parent company LVMH sees Sephora as a growth engine as sales of its other luxury brands like Louis Vuitton and Coach stall, according to a 2015 earnings call.
Here's what the Innovation Lab has focused on.
Online and mobile
Online, shoppers can read product reviews (of which top Sephora products will receive thousands), watch video tutorials and read articles about products. They can also sign up for Sephora Flash, an Amazon Prime-like free, two-day shipping membership.
These features carry over to Sephora's mobile app, where shoppers can check out with one tap if they save their shipping and billing information. Exclusive features — which are needed for a mobile app to gain traction — include a "pocket contour" makeup tutorial that uses a person's photo, and an augmented reality makeover that serves up personalized product recommendations based on the user's skin type and coloring.
"As long as we understand how we can use these products, we can buy them," said Jessica Navas, chief planning officer at Erwin Penland, a branding agency. "Sephora is making that possible everywhere, no matter where you're shopping. You'll leave with something."
In store
Sephora's Innovation Lab has also brought digital features to real live stores. In November, Sephora opened its most digitally enabled store yet in San Francisco. It's equipped with all the perks of online and mobile shopping, with the ability for hands-on experimentation.
At the Beauty Workshop station, up to 12 customers at a time can take a makeup class taught by Sephora associates and supported by video tutorials. There's also a digital Beauty Board where shoppers can browse user-generated content and find the products used in the photos in store, as well as filter the images to show products for their own skin tone, type and color. Digital Trend Tables display the store's best-selling and best-reviewed products in real time.
"Consumers are looking for retail stores to be creative spaces. They are looking for experiences," said Dolan. "Digital is a critical element in retail — however, it is not just for the sake of adding new, cool technology. Our intention is to help our clients."
In-store technology is difficult to scale, though. While new Sephora locations can be built with the latest digital features, it's more costly to retrofit existing stores.
Still, there are digital enhancements in those older brick-and-mortars. With beacon technology, Sephora's app can recognize when users are in a store and then serve up an in-store map, daily promotions and the customer's online shopping cart and wish list.
"All Sephora experiences must have information and accessibility that match the size and purpose of the screen you're using," said Dolan. "Our clients are shopping from their phones at home, while cooking dinner. So you can't think about it as just for 'on the go' purposes."
Homepage image via Sephora
https://digiday.com/?p=154254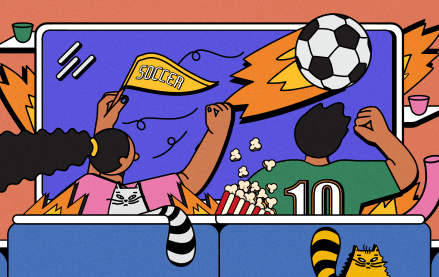 December 1, 2023 • 4 min read
Even if a game isn't make or break, sports leagues and brands want fans to be paying attention — and they're hopeful new strategies will get it.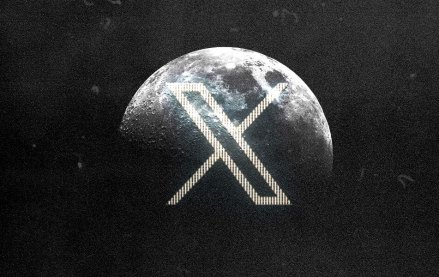 November 30, 2023 • 4 min read
In the packed DealBook conference in New York yesterday, owner Elon Musk bluntly told them to shove it.
November 30, 2023 • 2 min read
WorkTok, or CareerTok, is in full force. Combined, those hashtags on TikTok have over four billion views and it is benefiting Gen Z.