It's not delivery — it's DiGiorno cashing in on the best brand moment from last night's Grammy Awards. The frozen pizza brand tweeted a smart, albeit late response to rapper Iggy Azalea's diatribe against Papa John's by throwing delivery pizza under the bus.
.@IGGYAZALEA delivery. smh

— DiGiorno Pizza (@DiGiornoPizza) February 9, 2015
The tweet was a super-hit, getting 10,000 favorites and 6,200 retweets. By comparison, a Grammy's tweet by the brand a few minutes earlier got 74 retweets. 
Brand-on-brand Twitter action is nothing new. Taco Bell and Old Spice did it to great comedic effect a couple years ago, and it was one of the most obvious trends of the Super Bowl last week.
But brands are a shyer about getting in on something negative — and take longer. For example, Burger King tweeted an image in reference to outgoing McDonald's CEO Don Thompson, a day after it was announced that he was stepping down. The DiGiorno's tweet, too, came a full 12 hours after the Iggy-Papa John's back-and-forth.  
Iggy Azalea was already burning up brand Twitter before the Grammys Sunday night, with a series of tweets at @PapaJohns that accused delivery drivers of giving out her phone number to their friends and family without her permission. Then, she posted screenshots showing the texts she allegedly received from one of those people that ended up getting her phone number. Papa Johns' response was, to say the least, underwhelming, featuring a contrived reference to Azalea's song, "Bounce."
The artist wasn't satisfied, and said she would sue Papa John's unless she received a satisfactory response as to how the company would rectify the problem.
@iggyazalea #We should have known better. Customer and employee privacy is important to us. Please don't #bounce us! — Papa John's Pizza (@PapaJohns) February 9, 2015
In a statement to Digiday, the brand said: "Privacy of our customers and employees is extremely important to us. Papa John's has taken appropriate disciplinary action with regard to the employee involved. We are reaching out directly to Ms. Azalea and hope to resolve this incident and make it right."
Brand experts say Papa John's response was a definite problem. "Papa John's website does a good job of explaining their online privacy policy, but it doesn't clearly address their stance on offline privacy," said Alison Grippo, principal-digital strategy at branding firm Sullivan. "This would be an excellent opportunity for Papa John's to let its audiences know that they view privacy as both an online and offline issue and that they take immediate and clear actions to address potential breaches."
"Papa John's should have addressed Iggy Azalea publicly but only to tell her they'd be following up with a private message," said James Fox, CEO at Red Peak Branding. "Twitter is a forum for brands to act a bit more informally and respond to pop culture in real time, which is a great way to build an authentic personality for their brand. However, Papa John's chose the wrong time to respond in a flippant way. A privacy breach like that is too serious to joke about."
However, it may not have been all bad for Papa John's, which experienced the highest Twitter volume of the last month Sunday night, according to Topsy, with almost 15,000 tweets mentioning the company going out. Azalea got some backlash too, from fans wondering why she was even ordering pizza, to those asking the all-important question: was she just doing this because of the Grammy snub?
Iggy Azalea mad she ain't win anything so she taking it out on Papa Johns lmaooo pic.twitter.com/d5XxxyKbw7

— Papi Isaac (@byJustified) February 9, 2015
iggy is to music what papa johns is to pizza — game show goddess (@poopcutie) February 9, 2015
Homepage image via Debby Wong / Shutterstock.com
https://digiday.com/?p=104993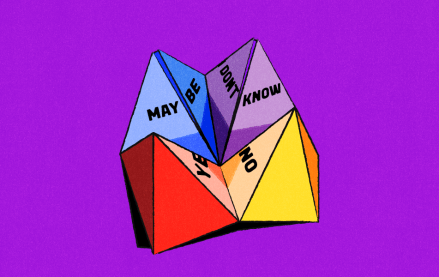 October 3, 2023 • 5 min read
•
•
Overall there's more due diligence from marketers when it comes to influencer marketing efforts now, according to marketers and agency execs, who say that there's been more rigor over the last year, and especially over the last six months.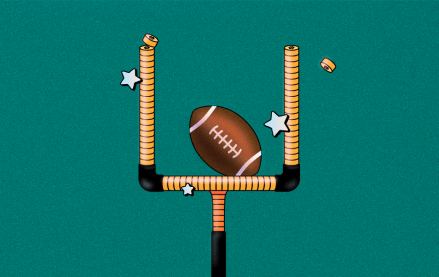 October 3, 2023 • 3 min read
•
•
The collaboration between the Los Angeles Rams and Snapchat goes back to 2020 as the Rams made became the first NFL team to conceive a Snapchat AR experience, affording fans the opportunity to virtually wear the team's recently unveiled uniform.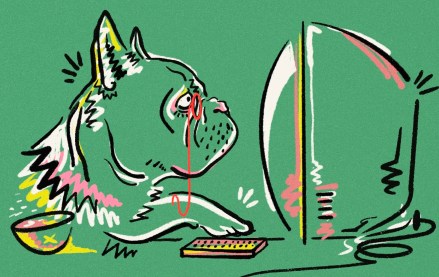 October 2, 2023 • 7 min read
•
•
When it comes to agencies, both of Meta's older sibling social media platforms may be past their primes.