'Twas the week before Christmas and all through the 'net, not a creature wasn't outraged — on that you can bet.
With the Vitriol-o-Meter, Digiday takes a look back on the things that (justifiably or not) sent the Internet into a tizzy. The Sony email hack continues to provide all kinds of fodder for indignation, but there was still room this week for a certain New York City high school senior. Oh, and SantaCon. Always SantaCon.
1. SantaCon plays the First Amendment card
News emerged this week that SantaCon organizers retained civil rights lawyer Norman Siegel prior to the daylong pub crawl as part of an effort to mollify the image of the elvish event. The annual bacchanal fell on the same day as planned protests over police brutality — a fact that SantaCon organizers said they were sensitive to. Siegel gave the sloshed Santas a list of do's and don'ts of public assembly, adding that the government cannot ban SantaCon. But, he added, the government can reasonably regulate the event. Pass the eggnog, bro.
2. New York mag gets 'duped'
On the heels of Rolling Stone's embarrassing rape story disaster, New York Magazine issued an apology to its own readers Tuesday morning, acknowledging the editors had been fooled by a teen stock trader who claimed to have made $72 million. "Our fact-checking process was obviously inadequate; we take full responsibility and we should have known better," the note read. "New York apologizes to our readers." Here's a free New Year's resolution for venerable magazines: Stop printing bullshit.
3. Journalistic ethics
Newsrooms across the country grappled with the ethics of publishing ill-gotten emails of the elitest of Hollywood elite at Sony Pictures Entertainment. Some, admittedly, were more torn than others, as juicy tidbits trickled out daily. Sony lawyer David Boies issued a sternly worded warning publishers, including the New York Times, against mining "the Stolen Information." Screenwriter Aaron Sorkin — who is the subject of some of the more personal and less strictly newsworthy emails — called outlets that published the documents "morally treasonous and spectacularly dishonorable." The outrage was palpable on this one, but although the leaked info is hardly on par with the Pentagon Papers or Edward Snowden's trove, some of the emails did enter into the territory of newsworthiness (the fact, for example, that Sony employees' medical records were compromised) where others did not (the goofy way Channing Tatum writes emails).
4. RIP, 'The Interview'
Sony caved after multiple theater chains refused to air "The Interview" in the wake of the ongoing scandal. The studio canceled the Christmas Day release of the comedy — across all platforms. The buckling under pressure struck just about everyone as a cowardly and dangerous precedent — especially in light of the fact that the unknown hackers are might not even be North Koreans they claim to be.
Received numerous threats before release of Fahrenheit9/11. We were warned not to show it. This deterred none of us from releasing it. #cave

— Michael Moore (@MMFlint) December 18, 2014
5. So long, 'Serial'
The first season of the true crime podcast "Serial" came to a close Thursday. Some listeners griped about the ending's ambiguity, disappointed that producer and host Sarah Koenig failed to arrive at a decisive conclusion on Adnan Syed's guilt or innocence. Others were disappointed she failed to resurrect a murdered teen from the dead. There is no pleasing the crowd, apparently.
watching "Serial" take over the true crime genre is like watching the last bird of paradise on earth get stuffed into a garbage disposal

— Fuck 'Em Up, Squanto (@Bro_Pair) December 18, 2014
The Serial finale was a letdown. Or maybe it wasn't. Though if you asked me, I'd say it was. Unless it wasn't. Maybe. #serialpodcast

— Bruno Pieroni (@brunopieroni) December 18, 2014
6. The Angelina emails
The hacked Sony emails shine light on the deteriorating relationship between top Sony Pictures exec Amy Pascal and producer Scott Rudin. While this corner of the story may be less newsworthy than others, that hasn't stopped publishers from spilling gallons of ink on it. The reason? One villain here is none other than Angelina Jolie, whose passion project "Cleopatra" derailed Sony's chances to make the Steve Jobs biopic. Jolie, it seems, demanded to have David Fincher direct her movie, though Rudin wanted him for "Jobs." The ensuing Angie email trash-talk was petty, poisonous and compulsively readable.
7. The Snapchat CEO emails
Another victim of the Sony hack was Snapchat CEO Evan Spiegel, who admitted to being "angry" and "devastated" that information about his startup's business plan was compromised. "I felt like I was going to cry all morning, so I went on a walk and thought through a couple things," he wrote in a memo sent to Snapchat employees. The irony, of course, is that Snapchat has a history of its own privacy snafus: The Federal Trade Commission has charged the company tricks users into thinking their photos and videos were gone forever, when, in fact, they aren't. And Snapchat was also hit by a massive security breach earlier this year that compromised 4.6 million usernames and phone numbers.
Vitriol-o-Meter image created by Matthew Fraher
https://digiday.com/?p=99709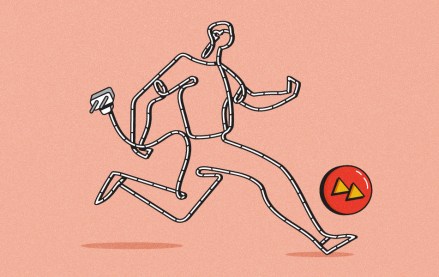 September 22, 2023 • 4 min read
Women's sports are having a moment. Brands, media companies and agencies are looking to get in on the action.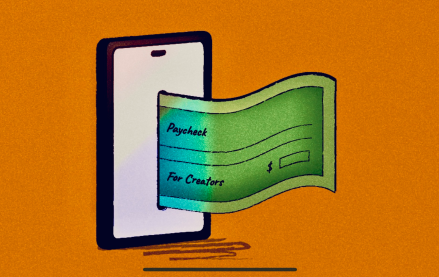 September 22, 2023 • 6 min read
The Hollywood strikes were supposed to be a game changer for many of them, but the situation hasn't quite lived up to the hype.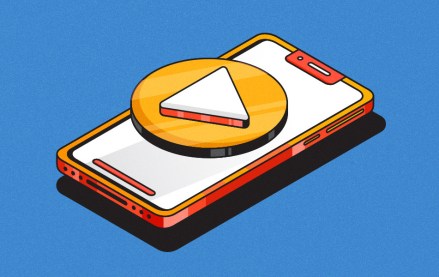 September 22, 2023 • 5 min read
Given the rise of short-form video, agencies that focus on the format, rather than specific platform expertise, will reap the rewards.