Research Briefing: Instagram hopes Threads will overtake Twitter as top messaging app
July 6, 2023 • 4 min read
Ivy Liu
This research is based on unique data collected from our proprietary audience of publisher, agency, brand and tech insiders. It's available to Digiday+ members. More from the series →
Interested in sharing your perspectives on the media and marketing industries? Join the Digiday research panel.
Welcome to the Digiday+ Research Briefing, your weekly curation of media and marketing research insights. Digiday+ members have access to the research below.
In this edition, we share focal points from Digiday's recently released report about how smaller publishers depend more on revenue from digital channels than their larger counterparts. But we'll start with a quick note on Threads vs. Twitter.
Instagram hopes to overtake Twitter as top messaging platform with launch of Threads
Meta-owned Instagram launched its messaging app Threads Wednesday night, as a website counted down the remaining hours and minutes until it was expected to go live. The messaging app is seen as a pointed threat and potential main competitor to Twitter. Its launch comes on the heels of Twitter's owner Elon Musk announcing over the weekend a temporary limit on the number of tweets users can read. The company said the limits were put into place to "detect and eliminate bots and other bad actors," but the media and marketing community largely responded unfavorably to the news.
Twitter has seen quite the shift since its 2022 acquisition by Musk. Musk's policy updates and their effects on the platform's reputation have caused some brands to pull away due to brand safety concerns. And, within Digiday's 2023 CMO Strategies report breakdown of social media platforms, Twitter fell toward the lower end of marketers' budget allocations, receiving only 2% of marketing budgets.
Instagram, on the other hand, has been flying high. The platform remained the recipient of the highest portion of marketing budgets, with the majority of the budgets (83%) going to Instagram.
Indeed, within social, Instagram and Facebook were the predominant players. While both are owned by Meta, the two platforms attract different audiences: Instagram appeals to younger generations, with almost 70% of its audience base falling between the ages of 13 and 34, while almost 67% of Facebook's user base is between 24 and 65 and another 11% is 65 and over, according to Statista.
With Instagram already well-positioned as a social media marketing channel — and ad budget recipient — the launch of Threads is likely to only increase its standing among marketers looking to reach those younger audiences on conversation-centric platforms. Twitter's recent likely unforced error may have been the opportunity Meta was looking for to gobble up — and then expand — its 2% of the pie.
Nearly half of smaller-sized publishers say most of their revenue comes from digital
Media businesses require a delicate balance between the traditional channels the industry is built on and the digital ones that have come to dominate publishing. And that balance looks different depending on the size of the publisher, according to a Digiday+ Research survey of more than 80 publisher professionals. Digiday's survey found that small to medium-sized publishers depend more on the revenue they get from digital channels than their larger counterparts.
Key findings:
Nearly half (45%) of publisher pros who work for small to medium-sized publishers (or those who made less than $50 million in revenue last year) said in Q2 2023 that their companies generate most of their revenue entirely from digital channels — a significant jump from the 34% who said so last year.

Large publishers' revenue strategies are more likely to be more diversified. One-quarter of large publishers (or those who made $50 million or more in revenue last year) said they get most of their revenue mostly from traditional channels, and the same percentage said they get their revenue equally from traditional and digital channels. Only 15% said they get most of their revenue entirely from digital channels, down from 21% last year.
Research Rewind: 80% of agency pros would choose a hybrid work schedule
Last summer, nearly half of agency professionals told Digiday+ Research that they had gone back into the office full time. But in reality, agencies, like their publisher counterparts, have settled into a decidedly hybrid way of work. That's according to a Q1 2023 survey of just shy of 100 agency pros in which 60% of agency pros said they work in their companies' offices between one and four days in an average week. And, among those hybrid workers, the highest percentage work in their companies' offices an average of two days per week (24% said this).
Key findings:
Eighty percent of agency pros said that, given the choice, they would prefer to work a hybrid schedule. Only 17% said they prefer to work remotely full time and a very small 3% said they prefer to work from an office full time.
Agency pros' desire to see coworkers in person is a big driver of the hybrid culture agencies seem to have settled into. A whopping 93% of agency pros told Digiday that they agree somewhat or strongly that they enjoy seeing their coworkers in person.
See research from all Digiday Media Brands:
https://digiday.com/?p=509863
September 25, 2023 • 5 min read
As esports winter sets in, the companies that are best insulated from the cold are the ones that designed their balance sheets for a years-long march to profitability — not the massive and rapid returns promised by some esports companies during the industry's initial wave of growth.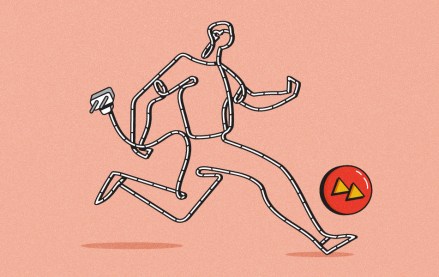 September 22, 2023 • 4 min read
Women's sports are having a moment. Brands, media companies and agencies are looking to get in on the action.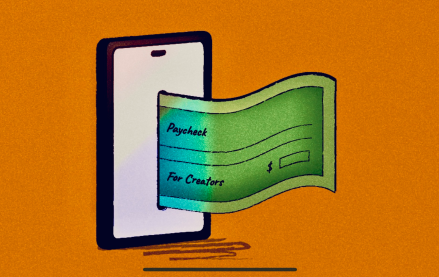 September 22, 2023 • 6 min read
The Hollywood strikes were supposed to be a game changer for many of them, but the situation hasn't quite lived up to the hype.