Atlantic Re:think's Jeremy Elias wins Content Marketer of the Year at the Digiday Content Marketing Awards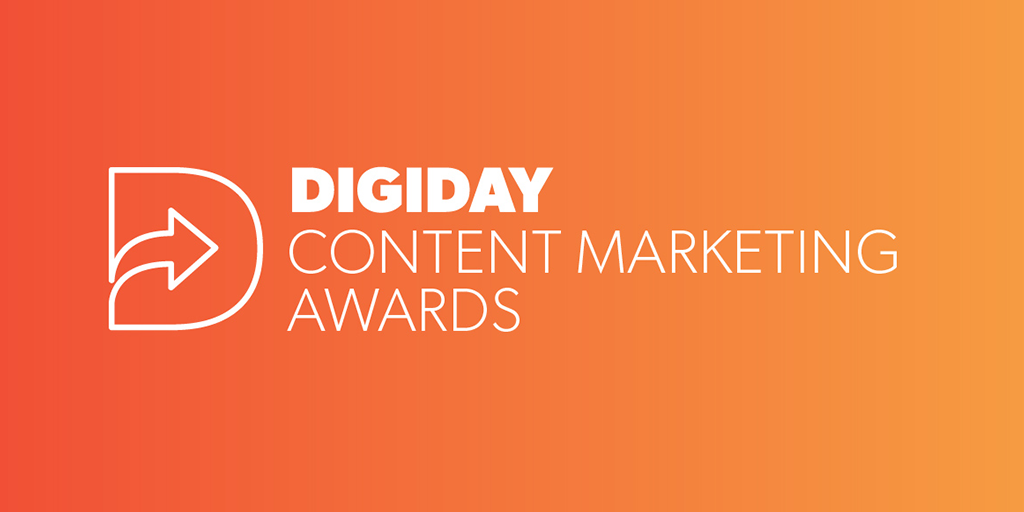 Jeremy Elias, creative director at Atlantic Re:think, The Atlantic's branded content studio, was named Content Marketer of the Year at the 2018 Digiday Content Marketing Awards 
Elias is the creative lead for all of Re:think's content programs. He has brought the content studio to new heights with new formats and technologies. He brought Atlantic Re:think's first branded podcast, for Fidelity Investments, to fruition; the first use of Google Title Brush, for Porsche; the first use of responsive content, for Nest; Re:think's first documentary, for HPE; and Re:think's first fully-360 video campaign, for Siemens. The Atlantic launched Atlantic Re:think in 2013.
"It's a great honor, but it's almost a little bit embarrassing, because of the level of work that went in from a very large group of people," said Elias about his win. "This is obviously just as much of a win for them as it is for me. It's nice to know that the great work is being recognized, and we're happy to be a part of this great evening."
Others winners include Cards Against Humanity for Content Marketing Team of the Year for its campaign "Cards Against Humanity Saves America" and MM.La Fleur for Best Brand Publication for The M Dash, its digital publication.
"We're a start-up," said MM.La Fleur director of brand Tori Hoen. "We work so hard that we don't really have time to pick our heads up and celebrate what we're doing. This is a nice occasion to recognize others in our industry and celebrate with our team members."
View the full list of winners below.
Content Marketer of the Year
Jeremy Elias, creative director, Atlantic Re:think
Content Marketing Team of the Year
Cards Against Humanity – Cards Against Humanity Saves America
In November, party game manufacturer Cards Against Humanity bought a plot of land on the U.S.-Mexico border and retained a law firm to exercise its right to eminent domain, aiming to fight President Donald Trump's proposed border wall.
Best Content Marketing Agency
Portal A
West Coast-based digital studio Portal A creates branded and original entertainment content for Fortune 500 brands, including YouTube, Clorox, HBO and Disney.
Most Innovative Use of Content
Expedia Media Solutions and VisitBritain – "The Only Place You Need Go"
Tourism company VisitBritain wanted to draw attention beyond London with its #OMGB campaign targeted at U.S. audiences. With Expedia Media Solutions, travel-booking website Expedia's advertising arm, VisitBritain aired a series of U.S. TV commercials featuring characters from five different destinations across Great Britain, who then acted as guides on interactive journeys to those locations.
Best Branded Podcast
Response Marketing & McAfee – "Hackable?"
The podcast, 'Hackable?,' examines various hacks from pop culture and puts them to the test in the real world. By creating content that entertains the audience first, they were able to draw them in and associate cybersecurity solutions with everyday problems.
Best In-House Content/Brand Studio
Refinery29
Refinery29's branded content division expanded its client base and capabilities in 2017, bringing popular playhouse experience 29Rooms to Los Angeles for the first time and working on international projects for clients such as Venus and Google.
Best Agency/Client Collaboration
Verizon and Rogers & Cowan – "Dear Basketball"
Rogers & Cowan created buzz around the release of Kobe Bryant's award-winning short film, "Dear Basketball," by coordinating a social media campaign to coincide with his double jersey retirement. The campaign drove viewers to Verizon's digital media properties, including Go90 and Yahoo Sports.
Best Brand/Influencer Collaboration
Periscope and Trolli – "Most Valuable Beard" series
James Harden, Trolli brand ambassador and Houston Rockets player, was a candidate for NBA MVP in the 2016-17 season. Trolli steered the social conversation using Most Valuable Beard cards, which were digital trading cards featuring artwork and facts about Harden.
Best Experiential Marketing Campaign
Refinery29 – 29Rooms 2017
After holding fun-house experience 29Rooms exclusively in New York City for the past three years, millennial women's publisher Refinery29 launched it in Los Angeles in 2017, and a location in San Francisco is set to open on June 21.
Best New Product or Launch Campaign
Periscope and Trolli – Weirdly Woven
Trolli created a clothing line with accessories and apparel maker Mokuyobi Threads, leading to over half of the resulting Weirdly Woven collection selling out in the first quarter.
Best Use of Native Advertising/Sponsored Content
Courageous Studio and Volvo – "Racing the Sun"
CNN's branded content studio, Courageous Studio, created an experiential campaign for client Volvo that centered around the August 2017 solar eclipse.
Best Brand Publication – Print and/or Digital
MM.LaFleur – The M Dash
As part of its push to connect with customers in a way that speaks to their experiences as professional women, women's clothing brand MM.LaFleur created The M Dash, a weekly digital magazine that focuses on how women present themselves at work.
Best Branded Content Site – B2B
Dell Inc. – Perspectives
Launched in September 2017, Perspectives is Dell Inc.'s brand publishing hub that hosts lightly branded thought leadership content and "Trailblazers," Dell Inc.'s podcast.
Best Branded Content Site – B2C
Amazon and Acura – "This Is What We Make"
"This Is What We Make" is a 45-minute documentary film that follows Amazon Launchpad entrepreneurs as they learn from thought leaders, including Acura's vp and gm Jon Ikeda, and try to launch their products to Amazon customers.
Best Branded Content Series
WSJ. Custom Studios, National Geographic and Star Alliance – #StarAlliance20
To celebrate the anniversary of airline alliance Star Alliance, WSJ. Custom Studios and National Geographic created a series of short films about the places served by Star Alliance's airlines, from Thailand to the Arctic.
Most Original Email Campaign
Outsell and DSplus – 2018 Toyota C-HR launch campaign
To raise awareness of the 2018 Toyota C-HR in a competitive SUV market, Toyota employed a three-tier email campaign that raised awareness of the vehicle, then reminded people who opened the email to schedule test drives at their local Toyota dealership.
Most Original Use of Facebook
Oxygen and Grow – "The Pursuit"
Oxygen rebranded as a true crime network in summer 2017 and wanted to capture fans' attention on social media. Grow used Facebook 360 video to create an immersive experience where Facebook users investigated the crime, analyzed the evidence and caught the killer.
Most Original Use of Twitter
RT – #1917LIVE
To educate its audience on the interconnecting causes of the Russian Revolution, Russian broadcaster RT created a live-tweeting event, #1917Live, by imagining the Twitter presences of key players in the revolution such as Nicholas II, Lenin, Alexander Kerensky and others.
Best Use of Instagram
Disney Consumer Products & Interactive Media and HP – "Club Mickey Mouse"
"Club Mickey Mouse" is the digital reboot of the classic "Mickey Mouse Club" series, which Disney and HP's Sprocket Photo Printer introduced to a new generation by creating music videos across Facebook and Instagram that charted the performers' journeys.
Best Use of Snapchat
Marriott International – "Six Days, Seven Nights"
To reach young travelers on a platform where they already spend a lot of time, Marriott Rewards created an episodic Snapchat series, "Six Days, Seven Nights," which followed four influencers as they explored different cities, including Berlin and Seoul.
Best Use of Video
Havas Media Group and Dubai Tourism – "Imagine Dubai"
By setting the video for Imagine Dragons' single "Thunder" in Dubai, Dubai Tourism highlighted what a vacation in the city could look like for a new generation of travelers as part of its push to position itself as a travel destination and attract 20 million visitors by 2020.
Best Use of Real-Time Streaming Video
Muh-tay-zik Hof-fer and Audi – "Think Faster: The World's Fastest AMA"
To launch the Audi Sport vehicle as a sub-brand, agency Muh-tay-zik Hof-fer created the first moving AMA series, "Think Faster," which streamed on Reddit and YouTube, and featured celebrities such as Issa Rae and Elizabeth Banks.
Best User-Generated Content
Wattpad, Tongal and Lionsgate – #WonderTheMovie campaign
To promote and drive awareness of the theatrical release of the film "Wonder," Lionsgate launched a writing contest asking Wattpad users to submit 500-word stories inspired by the movie's #ChooseKind theme. Then, film creation community Tongal turned the winning entries into digital short films.
Most Influential Brand Community
National Geographic – Chasing Genius
Designed to crowdsource solutions to critical issues, the Chasing Genius platform encouraged people to submit one-minute videos describing their ideas for a chance to win $25,000 to take their visions further. National Geographic created a minidocumentary for each of the four winning ideas and 20-plus pieces of digital content such as quizzes, articles, galleries, interviews and social media content.
Most Effective/Measurable Campaign
Edelman and Adobe – Make The Cut
To demonstrate the capabilities of its video editing software, Premiere Pro, Adobe worked with Imagine Dragons, challenging video makers to create a music video for the band's song "Believer."
Best Interactive Content Piece or Series
Giant Spoon, Spotify and Netflix – "Stranger Things" Spotify playlists
To capture the cultural phenomenon of Netflix special "Stranger Things," Spotify created playlists for each major character and then used data from Spotify listeners' profiles to match them with a character based on their music tastes.
Best Content Marketing Tech Platform
Pressboard
Pressboard is a platform where marketers can purchase sponsored content spots on websites. After operating as a managed service for three years, Pressboard opened its platform in 2018 to marketers as self-service.
https://digiday.com/?p=286819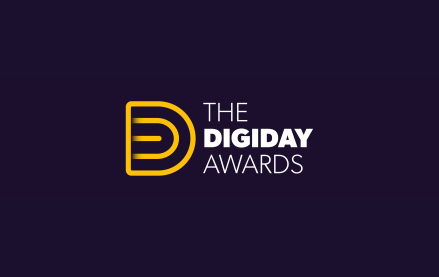 September 12, 2023 • 5 min read
This year, immersive brand journeys and multi-platform campaigns have become essential strategies for brands to tap into new markets and diverse audiences with innovative and unique offerings. Finalists for the 2023 Digiday Awards have also leaned on influencer marketing, brand collaborations and visual storytelling to foster deeper connections with their audiences. For instance, in the […]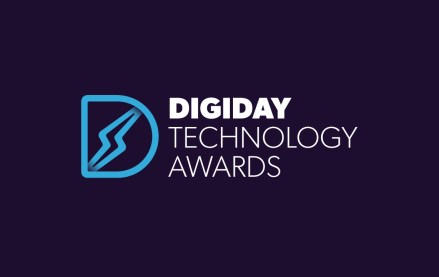 August 29, 2023 • 3 min read
The full roster of 2023 Digiday Technology Awards winners highlighted how companies are adopting new technologies in pursuit of highly effective personalization balanced with data privacy. Among the prevalent themes this year were micro-personalization with AI, e-commerce technology as well as privacy compliance and partnerships. Putting artificial intelligence at the forefront was LivePerson, winner of […]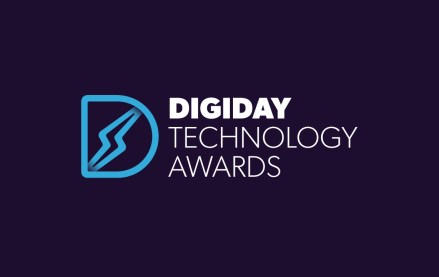 August 15, 2023 • 5 min read
Micro-personalization with AI, e-commerce technology, privacy compliance and partnerships proved the driving factors for success in this year's Digiday Technology Awards shortlist. As the judges' choices illustrate, the submissions that came in a cut above demonstrated brands' passion for balancing data privacy and highly effective personalization — adopting technologies and integrating with partners to achieve […]