Dick's Sporting Goods is strengthening its private-label assortment to lessen reliance on brands
March 13, 2019 • 3 min read
•
•
Dick's Sporting Goods is accelerating its strategy to grow its collection of private-label brands, in an effort to become less reliant on wholesale partners like Nike and Under Armour.
The company plans to expand its in-house Calia athletic wear brand to 80 stores, and it will also launch a new, yet-to-be-named outdoor apparel brand in the second half of this year in time for the back to school season. Dick's new brand rollout will replace Reebok products Dick's offers as part of licensing deal that is set to conclude (the company did not say when the deal expires). The retailer is setting a sales target of $2 billion for private-label products (it didn't specify a time frame), and to do so, the company is putting resources into product development, CEO Ed Stack told investors Tuesday.
"Our private brands will continue to be an integral part of this strategy to drive differentiation and exclusivity in our assortment," he said. "The brand that we're going to [launch] is more of an opening price point product. It will have meaningful floor space."
The launch pushes forward Dick's private-label strategy, which has become more relevant in recent years. The company has steadily moved its focus to its owned brands: Two years ago, it dumped 20 percent of its vendors to focus on private-label brands, with an emphasis on footwear and apparel, like Calia, which was designed with singer Carrie Underwood. The same year, it rolled out its second private-label brand Second Skin, a "compression apparel" product for elite athletes that has been compared to Under Armour. The new brand will focus on quality at an affordable price point, Stack said.
Dick's increased investment in private-label offerings speaks to a broader industry shift in the relationship between retailers and wholesale brands. As larger brands like Nike switch gears to sell directly to consumers, retailers like Dick's, Target and Walmart are beefing up their own brand selection to stay competitive. With private-label products, retailers see higher margins on products that customers can't buy elsewhere.
"If you look at Under Armour, they've increased distribution; Nike is doing a lot more to go direct to consumer through stores and online, and the same is true of Adidas," said Neil Saunders, managing director of GlobalData Retail. "This is a big problem for players like Dick's."
Dick's will still be maintaining partnerships with wholesale brands: CEO Stack reinforced his positive outlook on its rollout of Nike products; he's also optimistic on Under Armour despite earlier comments about it being a drag on sales.
While increased attention to private-label offerings makes sense for Dick's, the challenge will be to keep up with the bigger players.
"It can be more challenging because you're up against some powerful brands as they invest in scientific research on performance — it's doubtful that Dicks would be able to manage that level of investment," Saunders said.
However, private-label investments are part of a bigger strategy for Dick's to hedge its bets on the performance of owned-brands versus more common household names.
"The expectation is that all stores are going to need private label for margin and profitability, but I don't think it adds any risk to [vendor] relationships," said Jane Hali, analyst and CEO of investment research firm Jane Hali & Associates. "Nike sells different levels of product to different distribution [channels] – they sell their 'better line' to Dick's."
Private-label products were a bright spot in an otherwise disappointing fourth-quarter same-store sales report Tuesday. Though the retailer reported a 2.2 percent drop in same-store sales, private-label brands, as a percentage of total net sales, grew 14 percent, compared to 12 percent last year, Stack said.
https://digiday.com/?p=325714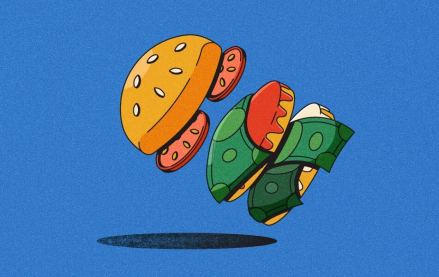 November 28, 2023 • 6 min read
As more influencers look to get into food content creation, brand opportunities are following.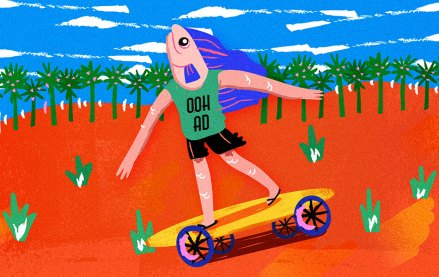 November 28, 2023 • 7 min read
As major marketers like Maybelline experiment with faux OOH, more marketers are open to the idea.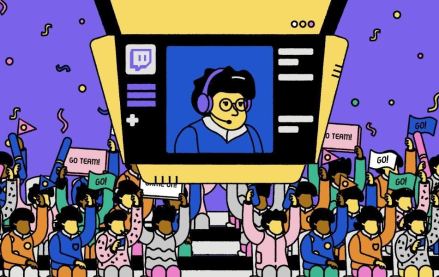 November 28, 2023 • 4 min read
The love affair between Alienware and Team Liquid does not mean that every esports organization is suddenly going to be all-in on wooing the endemic brands they once spurned in 2024. These days, esports organizations' varying level of interest in endemics is a matter of their broader brand identities — which are rapidly diverging.