Designer sneakers and $200 leggings: How luxury stepped into the rise of athleisure
March 22, 2016 • 5 min read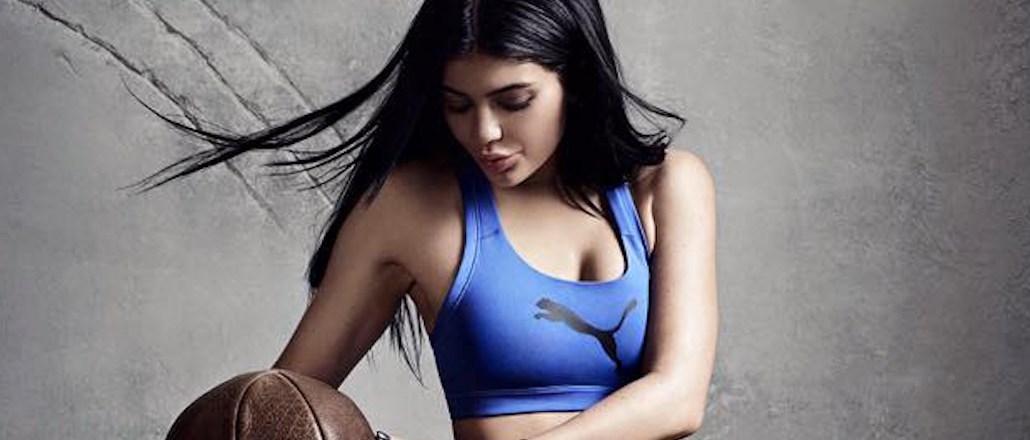 Caroline Gogolak, a former ballerina and Goldman Sachs analyst, wanted an alternative to Lululemon leggings. To her, it was "crazy" to see one brand dominating the market. So she, along with fellow former ballerina Katie Warner Johnson, built an e-commerce platform for premium and luxury brands selling sportswear at a higher price point and in more fashion-forward styles than what was currently available.
But when Carbon38 launched in early 2013, even Gogolak couldn't anticipate the impending athleisure boom. According to Morgan Stanley, the sports apparel and footwear market grew 42 percent, to $270 billion, in the past seven years, and is projected to grow another 30 percent, or $83 billion, by 2020. Carbon38 grew by 500 percent in 2015, though Gogolak declined to disclose revenue specifics.
"It's not a fad — it's here to stay," said Rachel Conlan, svp and managing director of Havas LuxHub. "Lululemon blew the door wide open, and now, luxury brands have realized that athleisure is really winning with what is the new, lifestyle-obsessed consumer. They see this range as a growth strategy for them."
Luxury and premium brands account for a combined 16 percent of the athletic wear market, according to apparel analytics firm Edited. The majority, 81 percent, belongs to mass market brands. However, the money for lux athleisure is in the footwear: 25 percent of sneakers released in 2015 were from luxury designers.
Outspoken consumer demand and the aspirational lifestyle accompanied by athleisure has boosted basic items like yoga pants into the luxury sphere, even if it's been slower to take hold than lower priced markets.
The new aspirational lifestyle
In the mid-2000s, the uniform of Hollywood it-girls like Paris Hilton and Britney Spears was a Juicy Couture sweatsuit, paired with an exposed midriff and a venti Starbucks. Since, Juicy Couture has filed for bankruptcy and the Instagram age has ushered in a more refined aspirational lifestyle.
"Velour tracksuits were the grandparent of athleisure. It was comfort by way of hangover-chic," said Jessica Navas, chief planning officer at branding agency Erwin Penland. "Now, sporty fashion is the perfect projection of how we want to see ourselves, as well as be seen."
Aspiration and luxury retail have always co-existed, and with elevated athletic apparel, young consumers have a new entry point into the market. A young shopper may not be able to afford a new dress from Net-a-Porter, but she can go to its athletic wear platform, Net-a-Sporter (launched in 2014), and buy a sports bra for just under $100.
Thanks to social media's role in making designer fashion more transparent, consumers are just as likely to shop for what they see Kendall Jenner wearing following a fashion show — Nike Flyknits and leggings — as what she was wearing on the runway.
"It's not about making athletic wear feel premium," said Reece Crisp, a buyer at online designer marketplace Farfetch. "It's about creating product that's desirable, product that resonates with consumers. The luxury isn't in the garment, it's in the lifestyle, and the concept."
Farfetch has tracked the growing dominance of athleisure items like sneakers. Last year, it launched a design-your-own sneaker boutique, with the most expensive pair clocking in at $10,000.
Changing consumer demand
There's a resistance today to buy into what designers decide is fashionable. Street style stars, fashion bloggers and social media have given a rise to a democratized fashion industry, one so ruled by Instagrams, tweets and Snapchat that the bi-annual fashion week model is being reconsidered.
"We want clothes that work for our lifestyles, versus fitting into what designers' visions for our lifestyles are," said Conlan. "Luxury brands, on the other hand, want to design for every part of our lives, and be our companion at all stages."
Carbon38's core customer has an annual salary range between $100,000 and $300,000, and the brand considers itself "luxury redefined."
"Five years ago, who would have thought anyone would be spending $200 on leggings?" said Gogolak. "E-commerce sites and social media has changed how people approach a purchase. The customer loves to see her point of view represented."
Farfetch's Crisp said that, "most definitely," luxury is being redefined.
"Digital media has created a highly competitive marketplace," he said, "and with it, designers have to have a more pragmatic approach, elevating basic items and creating more exclusive ranges."
The power of collaborations
Some designers, like Tory Burch and Cynthia Rowley, have been able to expand their brands to incorporate full athleisure lines.
But most prominently, luxury designers who want a piece of the athleisure industry, and don't want to dilute their own brand or move away from their expertise, are finding increasing appeal in collaborations with athletic brands, according to Ruth Bernstein, co-founder and chief strategic officer at Yard, in a recent conversation with Digiday.
"These brands can make the high-performance gear, but not necessarily the aesthetic," said Conlan. "While luxury brands don't have the knowledge or know-how to create the quality performance gear."
To that end, Adidas has worked with Raf Simons, for a limited edition collection of Stan Smiths that run between $300 and $400. Stella McCartney's premium capsule collections for the brand have assisted in building Adidas's fashion reputation for the past 10 years. Yeezy Boosts, Adidas's collaboration with Kanye West, continuously sell out upon release.
Puma, which recently released its new Fenty collaboration with creative designer Rihanna, is also working with Kylie Jenner on a new collection. In the past, the brand partnered with LA designer label Stamp'd on limited-edition sneakers.
"The rise of athleisure has helped to bring an elevated approach to sportswear," said Puma's global director of brand and marketing Adam Petrick. "We're working on many collaborations that bring high-quality materials and innovative designs to sportswear, and this is becoming more and more sought after by customers."
As athletic wear shows no signs of slowing down, Conlan believes that these collaborations will push into the wearable market as athletic brands test and experiment smart fabrics, but don't want to sacrifice style.
"Wearables are just lathering up for a bigger change," she said. "[This trend] is soon all going to be about smart fabrics that will help us live these better lifestyles we want to show on Instagram."
https://digiday.com/?p=167787
September 27, 2023 • 10 min read
Digiday+ Research assesses how brands and influencers are using Shorts to reach new audiences and what types of Shorts videos create the most buzz for marketers.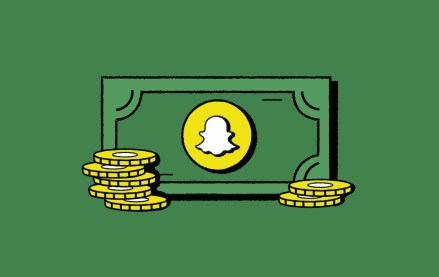 September 27, 2023 • 4 min read
Yesterday, Snapchat marked its return to in-person agency roadshows, sending company representatives to Horizon Media's Manhattan office to showcase a Snap-designed video game intended to capture the essence of what it's like to work at an agency — and how Snapchat can be part of the process.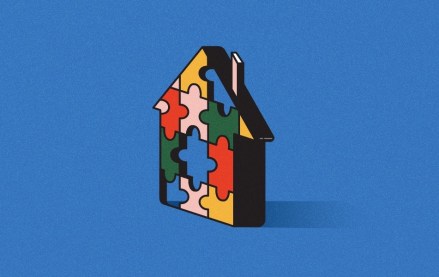 September 27, 2023 • 5 min read
As in-housing settles in as a mainstay, some marketers push for complete control.