The deconstruction of the MCN: As YouTube matures, middlemen lose ground
April 8, 2019 • 5 min read
•
•
In a Jan. 24 video, YouTuber Matthew Patrick, better known as MatPat, makes a blunt point about the rough-and-tumble world of YouTube creators: "The bigger you get, the more willing people are looking to cheat you, exploit you, use you and throw you away." The impetus: The meltdown of Defy Media, a multichannel network, meant Patrick and other YouTubers were out what he estimates to be $1.7 million in fees they are due from running ad campaigns on behalf of Defy clients.
Defy is just one of the MCNs that has collapsed as the industry struggled to adapt and survive in the changing world of digital video. Machinima, which had been owned by AT&T, closed in February. Disney acquired Maker in 2014 and has, over the years, reduced the property. Big Frame got bought in 2014 by AwesomenessTV, which itself faced layoffs in August 2018 under parent Viacom.
MCNs, once heralded as a critical part of the YouTube ecosystem, has become a dirty word. They are middlemen who are no longer necessary as the platforms mature and traditional agencies and media companies embrace digital creators. In short, they were created to solve a short-term problem — vetting quality content and helping those creators make money through direct brand deals — that eventually went away as YouTube matured its own platform and the MCNs themselves failed to change fast enough in the meantime.
"YouTube was and is a platform, an engineering company. At the time they weren't interested in producing content. They were a website that needed stability. In principle, [MCNs] made a lot of sense. It's not an invalid assumption, and, quite honestly, it's a version of the agency model that existed in Hollywood and entertainment for forever," MatPat says.
What would become MCNs started in the late 2000s, only a few years after YouTube was founded, when creators themselves and other industry executives saw an opportunity to professionalize online video. YouTuber and actress Lisa Schwartz recalled her first experience with an MCN in 2009 as visiting an apartment in Marina Del Rey with just one person at a desk. "The MCN aspect wasn't there. It was just like these people got together and started [shooting] sketches, basically what people are doing now with collabs," Schwartz says.
YouTube itself was a big driver (and supporter) of the creation of MCNs. For Big Frame co-founder Sarah Penna, the rise of MCNs began in the summer of 2010 when she was driving down Sunset Boulevard and took a call from George Strompolos, a YouTube employee and future founder of Fullscreen. As companies like hers sprouted up, YouTube requested they formalize themselves into a "network." MatPat wasn't just a creator involved in MCNs. He was Big Frame's seventh hire and served as the audience-development lead prior to investing in his own channel. Back then, the company worked out of one room in an office building just off Hollywood and Vine.
"The intention, of all of us, starting back then was good. It was to help creators. I was on a one-woman mission to professionalize this industry because I saw very clearly if talent did not have guardrails in place, bad things would happen," Penna says.
In the beginning, things were good. MCNs negotiated for creators with representatives inside YouTube and with advertisers. In return, the companies got a cut of the creators' earnings. The theory was these businesses made it easier for all involved by having insights into what was happening with the ecosystem. Schwartz said she worked with several MCNs: 17 magazine's, Fullscreen, Maker, Defy. They offered money upfront and a guarantee on ads to help her grow her channel. Maker provided studio space and helped her sell two TV shows. Most important for her, they provided someone to talk to if any problems occurred since "it's hard to get a hold of someone at YouTube," Schwartz says.
But that period of success was short-lived. The downfall of several MCNs, notably Maker, Fullscreen and Defy, came from their attempts to scale too big and grow from what was already a questionable financial model. While managing tens of thousands of channels may sound impressive to some, it became infeasible; MCNs couldn't provide services to the majority of their clients. MCNs having to pay employees' salaries based on splitting checks of ad revenue with creators and YouTube wasn't amounting to enough.
Meanwhile, YouTube began altering its own practices, removing the limit on who could have ads. "The end result was several apocalypses. The marketplace was flooded with YouTube content and advertising demand didn't go up as fast with it," says one industry insider.
MCNs tried to change their tune. MatPat recalled at VidCon 2016 some companies began referring to themselves as multiplatform networks or digital video representatives. But they struggled by not owning anything. "You're de facto licensing, and when that goes away, you're left with dust," one industry insider says.
Not every business failed. Rooster Teeth, for example, operates an MCN, but it focuses more on producing its own content in-house. "We don't just want to do a lucrative business. We want to add value. Otherwise, you're constantly in discussion about scale and retention," Rooster Teeth co-founder Burnie Burns says.
While the value proposition of MCNs has faded, the services they provide still exist. YouTube creators can access monetization and thumbnails without working with a network as long as they meet a certain subscriber threshold. YouTube also is testing a tool for creators to manage copyright violations themselves. And YouTube is even helping orchestrate brand deals via their acquisition of FameBit.
"It's going to take a while to correct this ship, but I think if you look back at the history of the last five to six years, the tools YouTube has implemented gives creators the ability to take control of their own services," MatPat says.
Though, when it comes to YouTube creators, the middleman is far from dead.
"If you're building a business on YouTube, you're building it on another platform. Ultimately, YouTube is the greatest middleman in this world. There's no bigger multichannel network than the network itself," Burns says.
https://digiday.com/?p=329277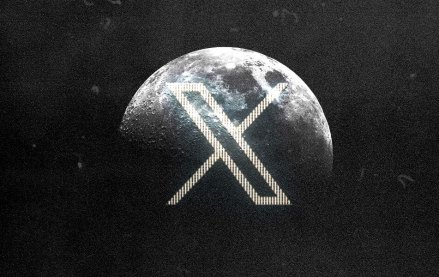 November 30, 2023 • 4 min read
In the packed DealBook conference in New York yesterday, owner Elon Musk bluntly told them to shove it.
November 30, 2023 • 2 min read
WorkTok, or CareerTok, is in full force. Combined, those hashtags on TikTok have over four billion views and it is benefiting Gen Z.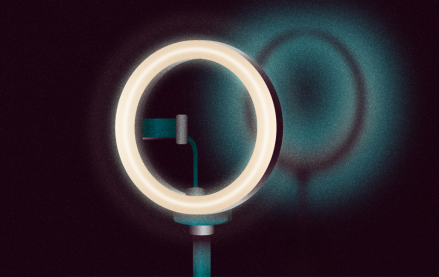 November 30, 2023 • 5 min read
In this week's Digiday+ Research Briefing, we examine how brands have been upping their TikTok investments this holiday season, how Lyft and the MSG Sphere are positioning themselves as ad opportunities beyond OOH, and how publishers are committing to building their events businesses in 2024, as seen in recent data from Digiday+ Research.