A day in the life of running Butterball's turkey emergency hotline
November 22, 2017 • 5 min read
•
•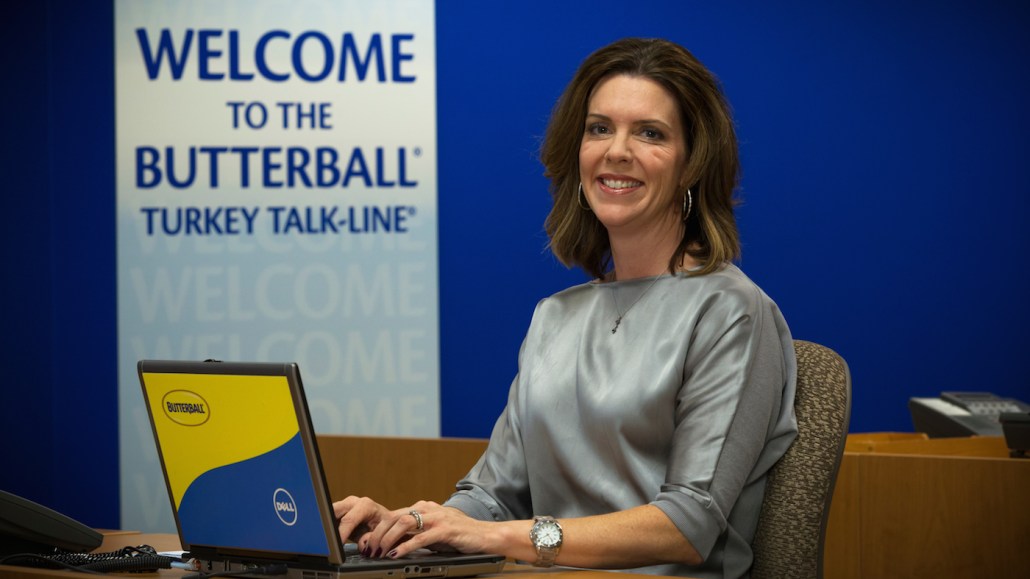 Thanksgiving is here, and Butterball is ready to help all the frantic turkey newbies with its Turkey Talk-Line.
Last year, the 36-year-old service saw more than 10,000 calls, and its new 24/7 texting help line received 5,000 texts. Butterball expects to receive even more this year.
Sue Smith, co-director of the Butterball Turkey Talk-Line, has been with the company for 18 of those 36 years, managing a team of turkey experts and responding to inquires about thawing, carving and eventually serving the birds.
This is what a typical day looks like for Smith, lightly edited.
5:30 a.m.: I jump-start my morning at the health club with some TRX training, followed by a shower. I come home to pop in a load of laundry or two (with my full household) and feed Rosie, our beloved Cavapoo [dog].
6:30 a.m.: It's time to pack three healthy and nutritious school lunches as that is the registered dietitian in me, chat with my hubby on the kiddos' activities and finally get some breakfast for Mom — pineapple green smoothie, egg whites and flaxseed toast are my current favorites. It keeps up my energy for a full day of talking turkey at Butterball's Turkey Talk-Line.
7:45 a.m.: Time to wake up my three little Butterballs, 6-year-old identical twin boys and their 8-year-old sis. Needless to say, there is never a dull moment at the Smith household. They take baths, get dressed, have a quick breakfast, and we are out the door for school.
8:15 a.m.: We are two blocks down the street from the school, so we walk to school every day. It's important to keep the kiddos moving to avoid a tardy.
8:30 a.m.: I head to the Butterball Turkey Talk-Line, where I have talked turkey with some of my favorite friends for 18 years. Our fabulous four supervisors and the 50 men and women turkey experts are here answering calls, texts, chats and monitoring Facebook and Twitter. Lots of our questions are coming from social media this season, and our experts reply back directly to them in real time — everything from how to thaw a 21-pound turkey to how to cook a turkey on the grill.
9 a.m.: I catch up on emails and meet with my best friend and co-director Nicole Johnson. I get a very popular question over our text line: "How do I thaw my turkey?" I respond, explaining that there are two methods: Refrigerator thawing and cold water, and give the steps for each one.
10 a.m.: I field interviews from various outlets to promote the Talk-Line [and] the services we offer to our callers, highlight the amazing experts that answer the questions and chat about our new Thanksgiving turkey emoji we are petitioning for on Change.org.
11 a.m.: I review the prior day's activity to compare the calls, chats, emails and social media contacts. I determine the top questions and review responses to set our experts up for success for the day. We've been seeing a big uptick in calls, chats, emails and social questions with Thanksgiving here, particularly in the late morning to early afternoon. We frequently get texts to the Talk-Line while people are out and about grocery shopping and need to know how much turkey to buy for their family.
I get texted a typical question: "How do I make sure the turkey is done and not overcooked?" I reply, writing that there's only one way to check the cook of a turkey, and that's temperature. "When checking for doneness," I write, "always use a properly calibrated meat thermometer, which should read at least 165 degrees in the breast and 180 degrees in the thigh." Two other questions we get the most often are "How do I make sure the turkey is safe to eat?" and "How do I carve my turkey?"
Noon: I have a working lunch with Nicole and our boss. This is a weekly meeting where we recap what's going on at the Talk-Line to collectively brainstorm the week's meetings, media activities and fun happenings.
1 p.m.: I complete budget updates, conduct additional radio interviews and help experts address any questions they may have with texting [and] answering live chats, and [I] assist in monitoring social media activity.
2:15 p.m.: I grab a handful of blue and yellow candy we have in the office for a sweet-tooth pick-me-up.
2:30 p.m.: I go in the test kitchen and thaw three turkeys to get them ready for an upcoming media shoot.
3:30 p.m.: I leave the Talk-Line to go pick up the kids from school.
4 p.m.: It's homework time for the kids. I fold the laundry from the morning and get dinner going.
5 p.m.: It's off to swim-team practice for the kids. I then catch up on any emails from work and touch base with Nicole for the next day.
6:30 p.m.: We all enjoy a [slow cooker] dinner of turkey breast, of course, salad and focaccia bread.
7:30 p.m.: Now, it's family time. Lately, it has been a game of Payday or a friendly soccer game in the basement. Time for the kiddos to hop into bed.
8 p.m.: I sit and relax on the couch with Rosie and hubby and catch up, oftentimes enjoying a glass of wine.
9 p.m.: I catch up on any shows, usually "This Is Us."
10 p.m.: I go to bed in hopes of getting a good night's rest before I do it all over again in another perfectly imperfect day.
https://digiday.com/?p=264659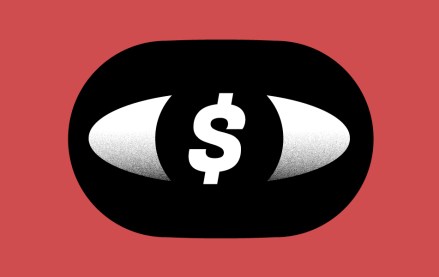 December 5, 2023 • 3 min read
The latest edition of the ANA's programmatic transparency report claims $22 billion can be saved by drastically cutting the ad tech bloat.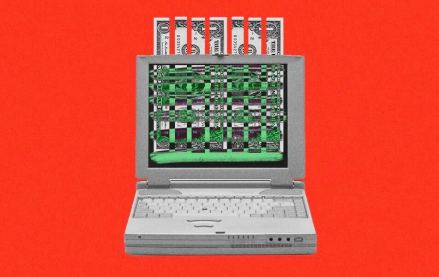 December 5, 2023 • 5 min read
Agency clients still see programmatic as an important part of their marketing budgets. But, overall, the uncertainty around programmatic could be causing them to lose confidence in online display ads as a marketing channel, and, as a result, agency clients are investing less in online display.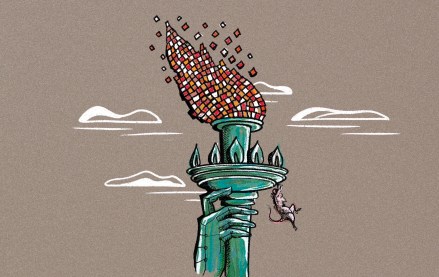 December 5, 2023 • 3 min read
There's a global AI race and different regulations in different countries might be slowing down – or speeding up – innovation. Here is a breakout of how regulations are being shaped on both sides of the Atlantic.