Day in the Life: Hulu's social media manager talks building a fan base and Facebook Live
July 5, 2016 • 6 min read
•
•
Hulu might not have the deepest pockets for churning out originals or the reach of its competitors, but what it lacks it makes up in fans' passion.
"We have the benefit of having what they want and what they want to talk about, so we get to play in that 'super fan' space," Lindsey Pearl, Hulu's social media senior manager, told Digiday about the service's 12 million passionate subscribers.
Since Hulu's library largely consists of television shows, Pearl admitted that cultivating a unique following for the service is challenging because many of the shows on the service have their own "well oiled social presences." So, the challenge for her is keeping people engaged with the brand beyond streaming.
Pearl joined Hulu last summer from HBO, where she spent eight years building its digital and social media teams. She was attracted to Hulu because of its push into original programming in shows like "Difficult People," "Casual" and "The Path," which the service hopes will differentiate it from Netflix, Amazon and others.
Hulu is active on the "most impactful and popular" platforms, Pearl said, including Instagram, YouTube, Tumblr, Facebook and is experimenting with chat app Line. Her team of eight posts clips of shows, responding to customer complaints and running promotions for its original series.
She's also pushing the brand to conduct more Facebook Live videos, including hosting question-and-answer session with the cast of Casual. "We love Facebook Live, it's so exhilarating for all the scary and fun reasons that you would imagine," she said.
Here's what she does on a typical day, slightly edited for clarity and length: 
6:05 a.m.: The buzzer goes off with a bang. I get ready for the gym, make the bed, walk the dog, and hit Starbucks for my first quad espresso of the day.
7:00 a.m.: CrossFit class at CrossFit Los Angeles in Santa Monica. It's probably the only time during the day or night when I'm not tied to a screen.
8:30 a.m.:  I arrive at the Colorado Center where Hulu is headquartered, grab some eggs from the "Hulubratory" kitchen, and settle in at my standing desk while it's still quiet at HQ and the barrage of meetings has not yet begun.
I troll our own Hulu profiles for engagement on posts that went out the day before, hopping around from brand to our current originals ("Casual," "The Path," "The Mindy Project," "11.22.63," etc.), taking a breath to look at our content from the perspective of a fan. It's my morning gut check, and it's a habit I started years ago at HBO.
9:30 a.m.: Social team status update. One of my favorite meetings of the week. There's no agenda. We use the time to breathe, talk about issues that are impacting our work, update one another on big projects, and share vibes. In the wake of Orlando's events, we used today's status to take another look at our crisis escalation procedure — how we define crisis, how we handle it in the moment, and how we handle it in the aftermath.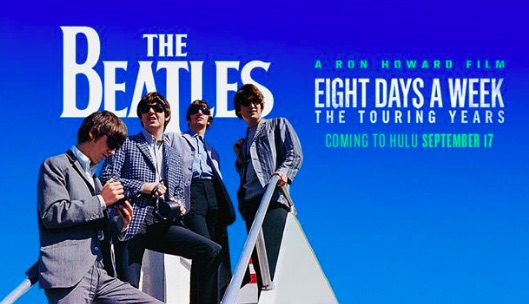 10:30 a.m.: Hop on a big call with a million stakeholders to get ready for the drop of the first teaser for "The Beatles: Eight Days A Week." I not-so-secretly feel jealous of the guy on the call who runs The Beatles social presence because I think to myself: My mother would understand this.
Noon: Every month I have a call with our buddies on the Facebook/Instagram Media Partnerships team. The topic du jour was the addition of cross-posting to their publishers tool set. This is a relative game-changer for us as we're often launching big-ticket content from our show-level Facebook pages and "sharing" the posts to our Hulu brand page. Now, we can share videos to multiple pages at once and keep the analytics on the same asset. We are thrilled.
We also discussed a recent Facebook Live activation we hosted with the cast of Casual, and how it was a resounding success for us.
1:00 p.m.: Got to meet some new faces from Reddit! They came in for a "lunch and learn" with more members of my social team and our internal media team, and it was lovely. We learned about recently added ad products, updates to their AMA process, and started to do some spitballing and planning for the future.
2:00 p.m.: Hopped on the phone with the showrunners of Difficult People to take them through our social campaign plans for Season 2. Japhy Grant on my team, and the lead on Originals social promotions, did a great job of talking them through all the plans and activations. They loved some tactics, and debated us on some tactics. Where we landed was a truly solid campaign that we can't wait to move forward on.
3:15 p.m.: As a newly indoctrinated member of the TV Academy, I spent some time voting for the Emmys. And no, I didn't ONLY vote for Hulu shows. But it was tempting.
4:00 p.m.: Participated in a brainstorm to help brand Hulu's upcoming documentary films. The team is looking for my input to be from a social-first perspective. What's going to be short and not too cumbersome in conversation? What's going to be "ownable" for us in the space?
5:00 p.m.: The day might be winding down, but I started to notice a few media brands being bold and thoughtful enough to change their profile pics to an LGBT pride rainbow. Got me thinking.
Big tangent: During the earlier part of my tenure at HBO, one summer morning in 2013, the Human Rights Campaign "equality" equal sign started to spread like wildfire across Facebook and Twitter in one of the first instances of a "social media movement" happening in real time. People everywhere were changing their profile pics in a show of solidarity. I saw it happening and immediately asked one of my favorite designers there at the time to throw some fangs on the red equal sign so I could change True Blood's profile pic ASAP. It was terrifying (I had to [clear it] with everyone at HBO, from corporate communications to the showrunner), but also exhilarating.
So, when I started to see the rainbow spread after Orlando, I remembered the impact it had back in 2013, smiled because this type of internet reaction is now relatively commonplace, and followed the same process I had followed back in the day at HBO. I got our design team working on it, and had a healthy debate with internal stakeholders. Would it seem inauthentic? For how long would we keep it up? Will we support all "causes" moving forward? We all ultimately decided that going rainbow was the right move for Hulu. So within minutes, we did.
6:00 p.m.: Now I finally have time to answer some emails and get ready for the next day.
10:00 p.m: My eyes are already closing. I do one last sweep of my emails, and my news feeds on Facebook, Instagram and Snapchat before setting the alarm to do it all over again.
https://digiday.com/?p=186068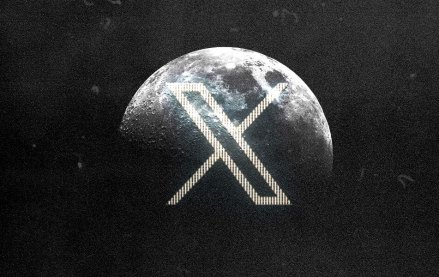 November 30, 2023 • 4 min read
In the packed DealBook conference in New York yesterday, owner Elon Musk bluntly told them to shove it.
November 30, 2023 • 2 min read
WorkTok, or CareerTok, is in full force. Combined, those hashtags on TikTok have over four billion views and it is benefiting Gen Z.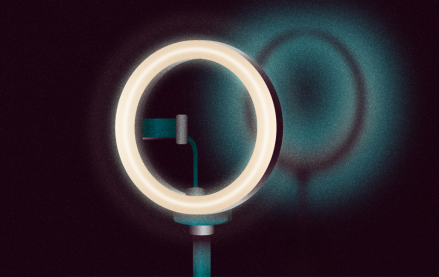 November 30, 2023 • 5 min read
In this week's Digiday+ Research Briefing, we examine how brands have been upping their TikTok investments this holiday season, how Lyft and the MSG Sphere are positioning themselves as ad opportunities beyond OOH, and how publishers are committing to building their events businesses in 2024, as seen in recent data from Digiday+ Research.