There are certain youth-focused brands that no one is surprised to see on Snapchat, whether it's behind the scenes footage from Marc Jacobs, or sponsored lenses from Taco Bell. What you don't expect to see, though, are snaps from insurance companies. Snapchat is sexy, insurance isn't.
But Danish insurance company Alka has had success on the platform, having just finished a three-month campaign posting weekly Live Stories and competitions — reaching a demographic it's previously struggled to communicate with.
"Insurance and young people don't go hand in hand, they don't really see the point in spending the money," said Hans von Haffner, client director at ad agency Fireball, which was behind the campaign. "And Alka isn't an interesting brand to follow, unless there is a perk involved, so we wouldn't use paid-for advertising on Snapchat."
In Denmark 48 percent of people between 12 and 29 years old are using Snapchat every day, it's the fastest growing social media platform, according to Denmark Radio's report on Danish media consumption. Alka's new €12 monthly plan ($14), covering all personal belongings for 21-30 year olds, needed to reach that audience in an organic, non-intrusive way. "We thought, 'how can we not interrupt the users while still getting leads?'" Fireball's community manager Ulrik Nøhr, told Digiday.
Each Wednesday from January to April, the team on the campaign — a community manager and two creative directors — brainstormed the short video narrative, storyboarded and shot it before publishing at around 2 p.m., keeping it quick and simple. In total they shot 12 30-second films, all centered around someone losing or having an item stolen; a bike, a laptop or a handbag.
Followers who took a screenshot of a orange item in the film (Alka's brand color) and sent it with their name and number were eligible to win a prize — generating 774 leads for Alka in the process.
"While younger people may not own lots of possessions, the ones they do they have a strong emotional attachment to," said Nøhr. "The stories had to connect with the Snapchat platform; when those things disappear, like everything does on Snapchat, it sucks not to have insurance."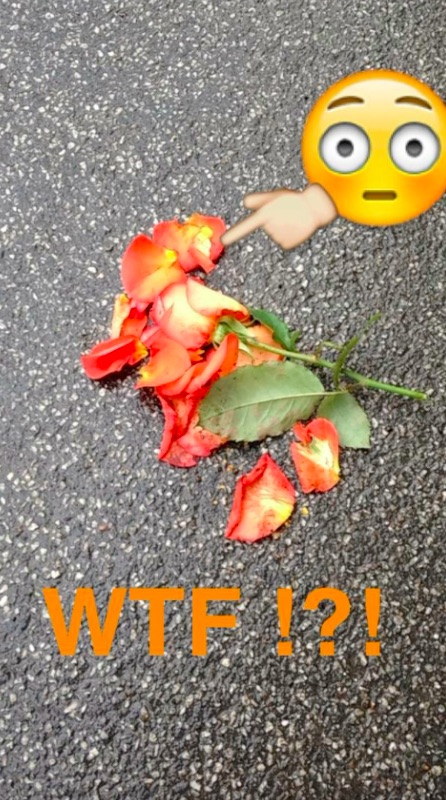 While 774 names and numbers may be a relatively small number, the engagement was high. Half (49 percent) of them interacted with the brand; Alka's agency team made sure they responded to each submission. More importantly, they bought insurance. Alka was tight-lipped on the conversion numbers, though, adding it was more "efficient conversion" than other direct marketing or social media efforts.
"We were unsure how many people would engage, the fact we got anyone to follow us was a big step," said Alka marketing consultant Thomas Flygare, "the way they responded to interactions was amazing to see."
Like with all Snapchat Stories, a key challenge is getting people to follow the brand. Alka has a weak social media presence, with a handful of Twitter followers and 14,000 likes on its Facebook page. Instead it worked with Danish trade unions, like HK, to promote the Snapchat campaign, and ran Facebook ad campaigns targeted at union members.
This summer Alka will get back on the platform, running competitions around festivals and summer holidays, highlighting situations where it can hurt to not have insurance.
https://digiday.com/?p=177922