A 'cutthroat market': Amazon wants to reach lower-income customers
March 18, 2019 • 4 min read
•
•
Amazon is targeting lower-income customers.
The company is in talks with EBT app startup Propel on future collaboration, according to Propel CEO Jimmy Chen. It's also running a discounted $5.99 per month Prime program for customers on government benefits and, last year, added Medicaid recipients to the program.
Amazon has also rolled out other product features like a bargain section on its site, and opportunities to top up Amazon accounts using cash at retail store hubs as a strategy to grow its reach among a market that's traditionally shopped at big-box discount chains or dollar stores.
The efforts are part of a larger move to diversify Prime membership beyond higher-income groups — and also dent the influence and effect of big-box everyday chains like Walmart.
The company also created other features like delivery pickup points to serve customers who have difficulty accepting packages. Amazon is also part of a yet-to-be-launched USDA pilot, which will allow SNAP recipients to use EBT cards to make online purchases at participating retailers.
It's an effort to gain ground in an area where Walmart and dollar stores have a home-court advantage, with low prices and a broad physical footprint. But Amazon is betting on a digitally comfortable lower-income consumer for whom time is a premium resource.
It's fertile ground for Amazon: According to a Piper Jaffray study from October 2018, new Prime subscribers are increasingly coming from middle- and lower-income segments. According to Piper Jaffray data, 74 percent of American households had a Prime subscription as of October 2018. Nearly 85 percent of higher-income households had a Prime subscription, while 60 percent of households with a combined income of between $21,000 to $40,000 had one. It didn't break out the proportion of households under that income threshold, but a 2017 study estimated that just 12 percent of Prime members earned less than $25,000 per year.
"It's a fallacy that people with higher incomes have more income and less time, and people with lower incomes have less income and more time," said Cem Sibay, vp of Amazon Prime. "What we've seen and what I've heard directly from [discounted Prime] customers is that they value the ability not to have to go to multiple stores; they're time-strapped."
Sibay would not comment on how many customers have signed on to the Prime discount program, but said Amazon is seeing a "very strong pickup" in discounted Prime membership.
With more than $60 billion worth of SNAP benefits redeemed on EBT cards alone in 2017, it's a big market. Sibay said the options are intended to solve problems for customers rather than a specific outreach to lower-income populations, but analysts say it's part of a strategy to broaden Amazon's reach among a demographic that's not typically inclined to shop on its marketplace.
"The strategy was to have a broader reach in the market and deliver value to consumers receiving government benefits — it's different from Amazon's historical demographic," said Fred Killingsworth, CEO of e-commerce consultancy Hinge and a former Amazon employee. "The majority of folks that are buying things on EBT are redeeming government benefits at Walmart; it's about being able to reach that untapped market."
Attracting a larger number of customers from lower-income populations may be a challenge for Amazon, especially given the expense of monthly Prime subscriptions (even with a discount), a tendency to shop at brick-and-mortar discount stores for essentials, along with complexities around pickup and delivery. Sibay said Amazon does not approach low-income customers from a segmented lens — the issues they face around e-commerce shopping are concerns shared by a wide array of customers from varying income levels. But others say logistics will be a challenge for Amazon to address in its efforts to reach lower-income customers.
"What we know about from spending a lot of time with EBT customers is that receiving a shipment at your doorstep may not be a stable way to receive something," said Chen.  "We've heard this time and time again from customers who live in environments where they don't have shipping addresses." He added that shipping costs, even discounted Prime, can be cost-prohibitive for some customers, and customers can't use their SNAP benefits on shipping fees.
Sibay said delivery issues are a common challenge among customers from all demographics, and that's why it's rolling out physical distribution points for orders, including lockers.
The other hurdle Amazon may face in scaling its offerings to lower-income populations is changing consumer behavior given the propensity to restrict shopping trips to essentials purchases at physical stores. It's an area where traditional discount players rule the roost.
"It's a really cutthroat market: You've got Walmart in there as the big behemoth, the dollar stores still expanding their enormous share of the market and the likes of Aldi and Lidl," said Neil Saunders, managing director of GlobalData Retail. "A lot of these customers are really hard-pressed — they'll go shopping when they have cash and will look for bargains, and that's not conducive to online shopping."
https://digiday.com/?p=326291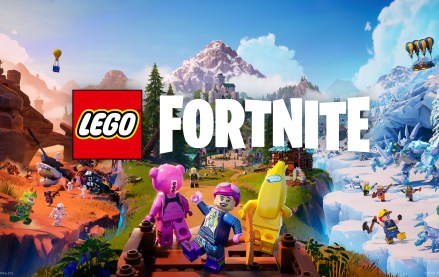 December 7, 2023 • 4 min read
The game worlds of "Lego Fortnite" are 20 times the size of the digital environment of "Fortnite: Battle Royale" — and they're built completely out of virtual Lego bricks, making the entire experience a showcase of the Lego brand.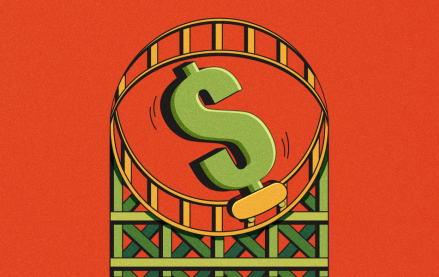 December 7, 2023 • 5 min read
In this week's Digiday+ Research Briefing, we examine the challenges facing programmatic advertising, how publishers, brands and retailers are giving up on X, and how publishers and brands are rapidly increasing their use of AI, as seen in recent data from Digiday+ Research.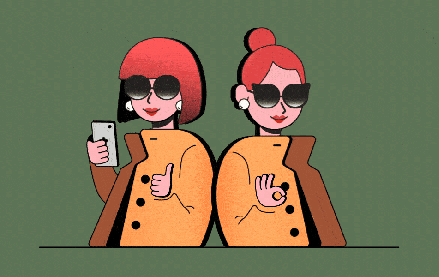 December 7, 2023 • 4 min read
The creator economy is on its way to becoming more like the programmatic market than many advertisers realize.