Curtis Silver is a freelance writer in Florida. He can generally be found on Twitter, changing the world one rant at a time.
My mother used to tell me, "If you don't have something nice to say, don't say anything at all." It seems that advice has changed over the years to, "If you don't have something nice to say, say it on Twitter." The negativity that permeates social media like a warm fish wrapped in a gym sock stuffed under your car's passenger seat may be indicative of the society we have become: We like to be heard, and we like to make sure someone is listening.
It is the brands, rightfully wary of the minefield of engaging customers on social media, that have borne the brunt of this negativity. Which invites the question: should brands be conducting customer service on social media in the first place?
From canned responses to the occasional hilarious (from the standard cynical Twitter user's point of view) faux pas, brands have had a tough time adapting their customer service procedures to the social media world. Unlike a call center, where the queue is the master of control and calls are routed properly and efficiently, social media is a constantly on-demand medium where the customers demand immediate attention — lest they get even more irritated.
Blame it on the rain
Airline Twitter accounts are littered with negative mentions complaining about air travel. While many are replied to with a canned response and a possible funnel to reservations or other departments — most are simply complaints about delays caused by weather. When a customer is blaming an airline about snow causing a delay, this should be an immediate indicator to the airline that this customer should not be engaged. Clearly this customer does not have a firm grasp on nature or reality.
Yet, more often than not, we see engagement. While there might be antiquated adages encouraging engagement no matter the context — this is where brands muddle their customer service message by inviting more inane negative responses. The customer then interprets this as bad customer service (as the airline was unable to manipulate the weather) and follows with more negativity. Go figure.
Yet, airlines are answering more and more questions on social channels at a quicker response rate. As of 2013, they were answering a whopping 79 percent of social media customer service questions, according to social media analytics firm Social Baker. The question is, are these customer service questions or just visibly nodding their heads in response to a complaint or compliment?
Doing it right
Oddly enough, as bad as their customer service is reputed to be, Comcast is one of the few brands that handles social media customer service as it should be handled. It tends to route customer service issues off the public channel and into either its call center or direct message. Customer service should not be a public issue as most brands tend to make it, insisting on replying to many issues that are nothing more than customers venting their frustrations. Customer service on social media should be a funnel.
Brands, for the most part, have approached customer service on social media with good intentions. Like, for example, Verizon. "Social is a highly effective way for Verizon Wireless to interact with our customers in the channel of their choice," said Vernon Villasenor, associate director of customer support strategy at Verizon Wireless. "In the case of Twitter, not only do we respond to customers who engage with us, but we can reach out to customers who express a customer support need."
But is this really what we've come to expect from customer service? A public back and forth in 140 characters because we'd rather everyone know about our problem as opposed to just simply picking up the phone? Is this social media experiment by brands really customer service or just making sure that they, too, are heard? Screamed the brand, "We are here! We are here!"
It is all about semantics. Customer service, as it stands in the classical definition — you have a problem, you contact the company and it assists you with your issue — is on shaky ground on social media. There just isn't enough space to adequately appropriate the attention needed to professionally handle true customer service issues. So what happens, more often than not, is that the term "customer service" on social media actually means "listening to people piss and moan publicly about things they don't actually need fixed but just want to let everyone know that they feel strongly about their terrible cellular service on their pre-paid phone they bought at a tin roof gas station in the middle of a swamp."
https://digiday.com/?p=75461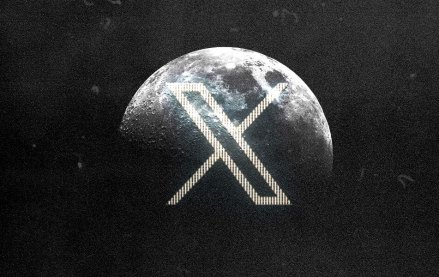 November 30, 2023 • 4 min read
In the packed DealBook conference in New York yesterday, owner Elon Musk bluntly told them to shove it.
November 30, 2023 • 2 min read
WorkTok, or CareerTok, is in full force. Combined, those hashtags on TikTok have over four billion views and it is benefiting Gen Z.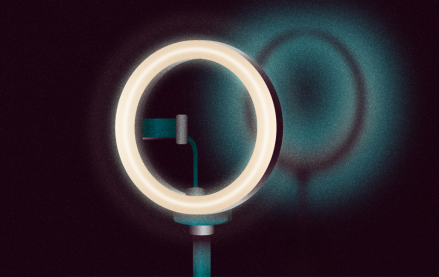 November 30, 2023 • 5 min read
In this week's Digiday+ Research Briefing, we examine how brands have been upping their TikTok investments this holiday season, how Lyft and the MSG Sphere are positioning themselves as ad opportunities beyond OOH, and how publishers are committing to building their events businesses in 2024, as seen in recent data from Digiday+ Research.