Crunch Fitness is banking on the vanity of its members to generate real-time marketing
September 11, 2017 • 2 min read
• By
Digiday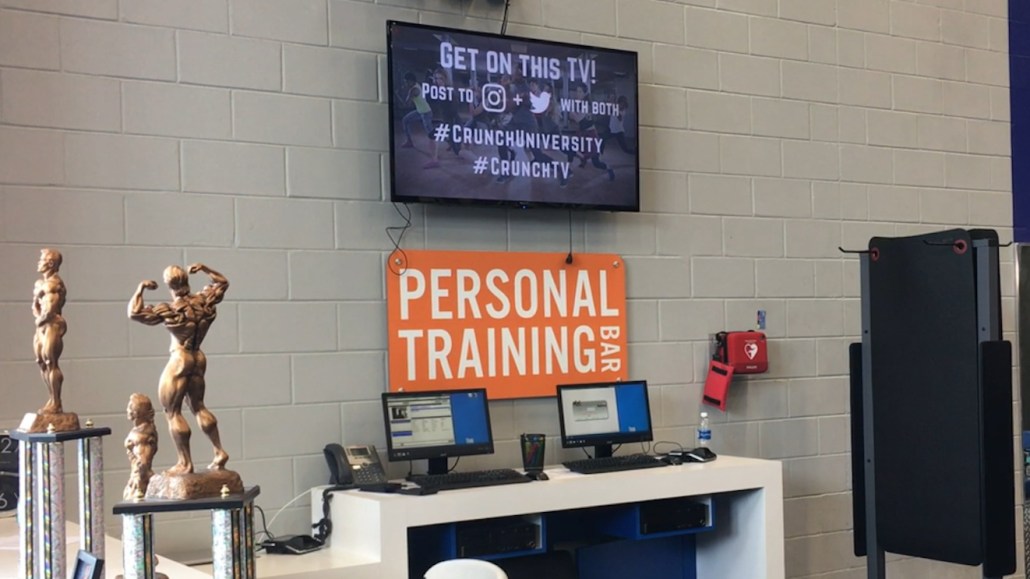 People get a thrill when they see themselves on a big screen at a basketball game or see their tweet shared across screens at concerts. Crunch Fitness is taking that concept to its gyms as part of a quick and cheap marketing ploy.
The fitness chain is testing a program called #CrunchTV that will take gym members' Instagram and Twitter content and stream it to its gyms' TVs in real-time. When members share a photo or video of themselves working out and add the hashtag #CrunchTV, they'll see themselves appear on their gym's TV in 10 to 20 seconds.
Some gym members might be self-conscious about posting photos of themselves in spandex and sweating. But in six weeks of testing #CrunchTV at 12 clubs in West Florida, the clubs have already gotten 2,000 posts, and Chad Waetzig, evp of branding and marketing at Crunch Fitness, is considering expanding the system into the brand's 200 clubs across the U.S., according to Geoff Dyer, president of Crunch West Florida.
"Gym members are vain," said Dyer. "If you go to a gym, you constantly see people looking into the mirror. In these posts, you see images of beautiful people who have accomplished tremendous results, and they're very proud of it. That's exactly what we want."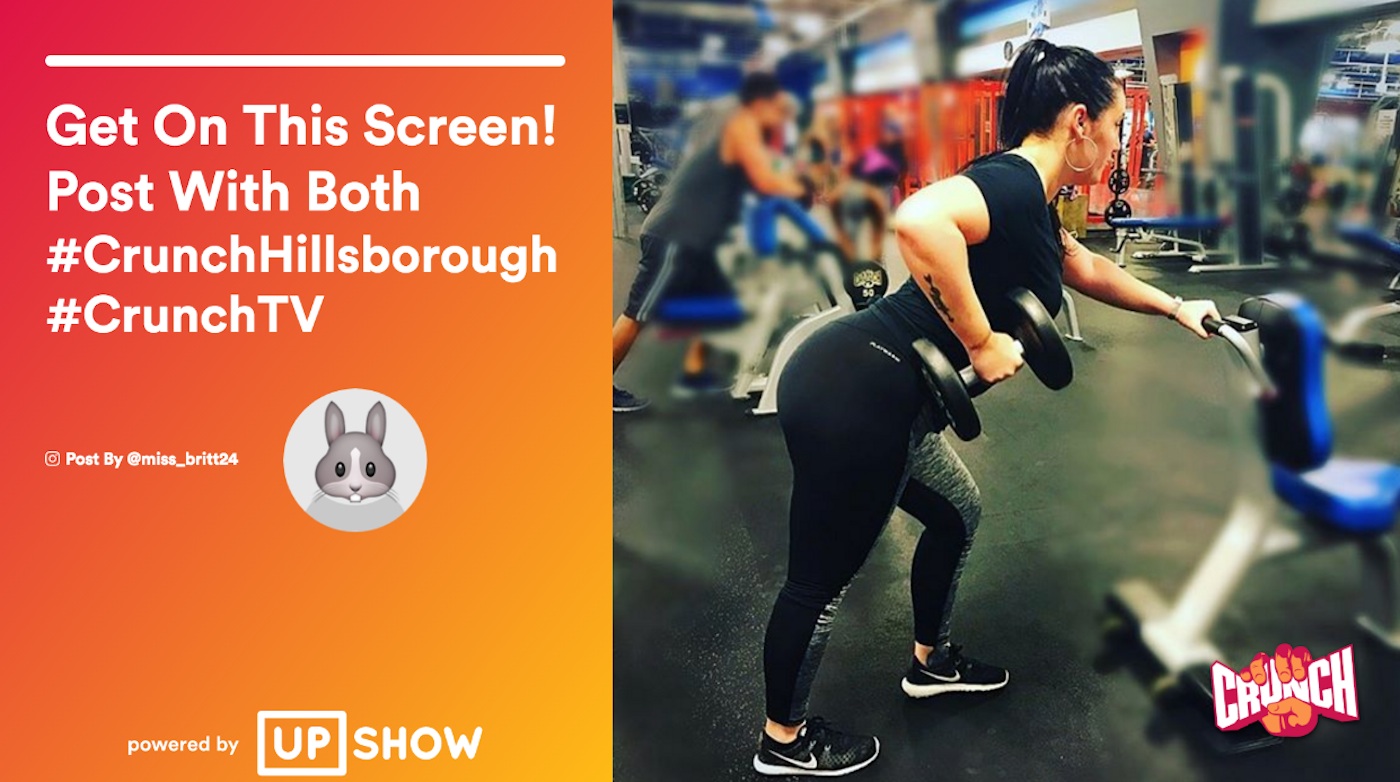 Each of the 12 gyms has the program installed on at least eight of a gym's typical 30 TVs. For #CrunchTV, Crunch Fitness worked with social media display network UPshow.tv.
Dyer said the program is an inexpensive and quick way to crowdsource content that the brand can use in its own marketing.
"When a beautiful woman shares her results on Instagram to all of her friends, I think that sort of advertising is so much more compelling than running a TV spot outside of the club," he said. "If I'm reaching all the friends of that girl and they see she's a member of Crunch and that she has these amazing results, it is endorsing my brand. That's as good as it gets as far as I'm concerned."
Getting gym members to do the gym's marketing for it has proven efficient. In the past, Dyer had employees take photos and videos of gym members, but they only produced a few photos a week.
The program has also given the brand a window into who has been interacting with the brand. "We were able to not only identity which members like the platform, but which members had the most followers," said Dyer. "We found members with 220,000 followers, which is astonishing to us."
Image courtesy of Crunch Fitness.
https://digiday.com/?p=253346