It's rather unexpected that a 28-year-old copywriter at a cool Dumbo agency to be a WWII buff and Civil War reenactor; but that's exactly the case for Geoffrey Roecker, copywriter at Huge.
One would think a millennial would be looking to the future rather than to the past, but Roecker has an insatiable passion for history that started as a childhood obsession with historic boats like the Titanic and warships. From there his interest expanded to historical wars, and by age 12 ,Roecker, who grew up in upstate New York, attended his first war and was hooked for life.
Roecker took time to talk to Digiday about his unusual hobby and his website that shares the stories of those who didn't make it back from battle and helps track down missing marines and soldiers.
What about dressing up and reenacting war do you enjoy? 
What I like about reenacting is not just the camaraderie or the opportunity to get out of the modern world for a weekend. It's the opportunity to teach the public about the sacrifices and the horror of war, something that many people never see or realize.
What is the story of about a missing marine in your family?
My grandmother's cousin Philip Wood was a lieutenant serving with Company A, 24th Marines, 4th Marine Division. He died in the battle of Saipan when he was shot leading a volunteer patrol to rescue civilians trapped in a Japanese-held cave. His second-in-command, Sergeant Arthur Ervin, was also his best friend, and when he saw Phil go down he lost his cool and went running out to save him only to be shot in turn. The two died side by side and were buried together in the division cemetery. End of story? Not quite.
For reasons unknown, Ervin was not wearing his dog tags when he was killed, and all personal papers were packaged to send home before he was buried – so there was nothing to give his identity to the graves team burying him. He was marked as unknown. Then, when the cemetery was cleared after the war, the team in charge badly bungled his records, and declared him unidentifiable. Nobody knew what happened to him for decades, then I got in touch with Ted Darcy who has spent years working with MIA cases. We each had sets of records – I had Ervin's service record, he had the file for the "unknown" on Saipan – and the dental records were a perfect fit, as was the anecdotal evidence with remains buried in a cemetery in Manila – where the unknown from Saipan were buried. Based on this evidence we prepared a case for JPAC in Hawaii, and sent it along with information on three other men we could identify. This was in June 2011, and we've been all but ignored despite repeated petitions.
Tell me about your other project, your website about missing marines from WWII. How and why did you start that? 
I started missingmarines.com last year because I wanted to tell the stories of the Marines who never came home and try to gain more public support for efforts to bring them back — not just Marines, not just from WWII, but from all branches and all wars. One of the supposedly inviolable promises of serving in the American armed forces is that, if you should fall, the country will move heaven and earth to bring you back to your family. Unfortunately, in many cases, this is simply not true. Either the organizations are underfunded, understaffed, or discount the work of independent researchers because it's regarded as not worthwhile or (possibly) that it's embarrassing that two people working together for three days could ID a man who has been anonymous for almost seventy years.
Finally, I'm also working on this site 1stbattalion24thmarines.com. Phil and Sergeant Ervin both served with this battalion, and I've been collecting stories about them for the past six years. This site is far from complete and I'm more of a writer than a designer, but I get nice emails about this one as well. People really seem to appreciate the effort, so I keep it going for them.
How do you go about doing research for the site? 
For research, I use ancestry.com, fold3.com, archival records from the USMC Historical Division and service records obtained through the Army, interviews and correspondence with family members and comrades of the missing, and lots and lots of reading. Ancestry.com recently updated their databases with marine muster rolls from 1940-1958, and while the whole collection isn't online, you can enter a name and get a good idea of what unit an individual was with, then extrapolate from there. For example a sergeant listed as missing on September 15, 1944 and who was last known with 3rd Battalion, 7th Marines, would have died in the landing on Peleliu. You'd be surprised how quickly information can turn up, and equally as surprised by how many of these guys seem to have no identity other than their service record.
Story image via Denton Rumsey / Shutterstock.com
https://digiday.com/?p=26278
October 3, 2023 • 2 min read
•
•
In episode four of the "Is This The Metaverse?" narrative podcast, Glossy international fashion reporter Zofia Zwiegliska spotlights the brand opportunity when it comes to fashion in the metaverse.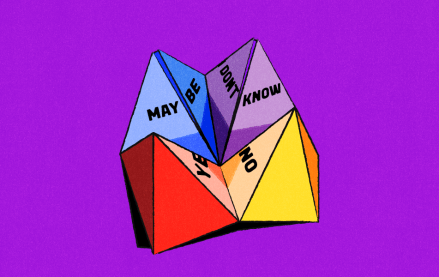 October 3, 2023 • 5 min read
•
•
Overall there's more due diligence from marketers when it comes to influencer marketing efforts now, according to marketers and agency execs, who say that there's been more rigor over the last year, and especially over the last six months.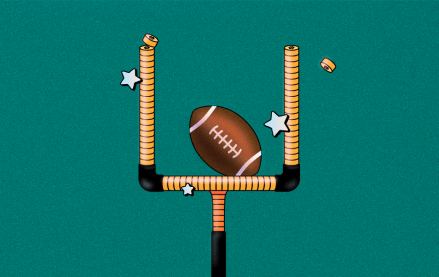 October 3, 2023 • 3 min read
•
•
The collaboration between the Los Angeles Rams and Snapchat goes back to 2020 as the Rams made became the first NFL team to conceive a Snapchat AR experience, affording fans the opportunity to virtually wear the team's recently unveiled uniform.