Mark Duffy has written the Copyranter blog for 10 years and is a freelancing copywriter with 20-plus years of experience. His hockey wrist shot is better than yours.
Brands? Millennials and centennials are not buying your old-school "hard sell" advertising. They do their own research and product comparisons, so just back right off with your specious USPs and your negative competitive campaigns.
Maybe then, you're thinking, I should give soft-selling native advertising a shot? Well, brand recall is nearly nonexistent, and nobody has a clue whether it works or not.
Disingenuous "cause" advertising seems to work, sometimes. But what if your product doesn't really connect to any causes/issues?
Have you considered self-effacing, have-your-cake-and-eat-it-too un-advertising?
The Un-spox
The spokesperson testimonial is as popular as ever for two reasons: It's easy and lazy, and it sometimes generates press. But do you really believe that George Clooney can't live without Nespresso coffee or that Tommy Lee Jones gives a shit about your retirement? And celeb ads are very expensive crapshoots that more often than not do not work.
So kudos for the no-bullshit approach to celebrity endorsements. Late last month, Australian telecomm Optus launched a second wave of spots featuring paid "spokesman" Ricky Gervais.
Pretty unenthusiastic. Back in March when the campaign launched, Gervais was even more unenthused. And even though he was paid a "shedload" of money, he refused to "big up" Optus or even say one thing about a company he had "never heard of."
"Allowing Ricky to take control of the scripts and deliver it with his globally renowned comedy style was a bold move which could only happen with a progressive brand like Optus," said Emotive (the marketing firm behind the spots) CEO Simon Joyce. "We're all chuffed with the result."
Optus didn't discontinue the campaign, so I guess it's working?
Of course, these are far from the first celebrity un-commercials. Earlier this year, Newcastle ale got the outright disdainful Aubrey Plaza to un-hype its "band of brands" Super Bowl ad. And back in the 1980s, John Cleese was the go-to anti-pitchman for Compaq computers and Planters pretzels, among others.
The Un-Billboard
This past summer, fruit drink Oasis (a Coca-Cola product) erected refreshingly un-ad-like posters all over the U.K. (agency: The Corner, London). They are certainly more genuine feeling than Coke's worldwide "Open Happiness" malarkey. (Side note: If you haven't seen it, this 2009 Oasis "Rubberduckzilla" spot by Mother London is one of the strangest ads ever produced.)

Refreshing, certainly. Selling? Who knows.
The Un-Print Ad
Last year in Belgium, Seth & Riley's Garage hard lemon ran a newspaper/outdoor campaign that incited widespread online love/hate.
This ad seriously avoided any of that traditional "ad magic" creatives are always on about and baldy trumpeted what a bunch of bullshit advertising actually is. Of course, you could do this type of ad for literally ANY product. But you could also say that about many supposedly "unique" product strategies out there right now. See more of the ads here. (Agency: Duval Guillaume.)
With public opinion of advertising falling faster than ever these days, maybe it's time you turned to an un-ad approach? Just make sure you get that logo/product shot up nice and horsey.
NOTE: Back in the '90s, the agency I was working for pitched John Fluevog shoes. I did an un-ad campaign that included the headline: "If You're Asshole And You Buy Our Shoes, You're Still An Asshole." We didn't win the business.
https://digiday.com/?p=141112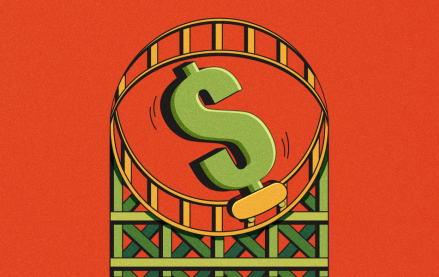 December 7, 2023 • 5 min read
In this week's Digiday+ Research Briefing, we examine the challenges facing programmatic advertising, how publishers, brands and retailers are giving up on X, and how publishers and brands are rapidly increasing their use of AI, as seen in recent data from Digiday+ Research.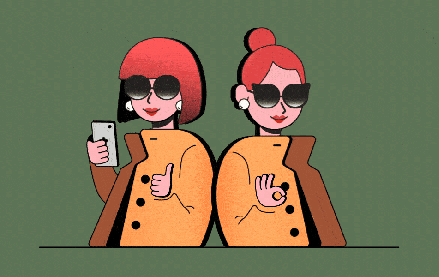 December 7, 2023 • 4 min read
The creator economy is on its way to becoming more like the programmatic market than many advertisers realize.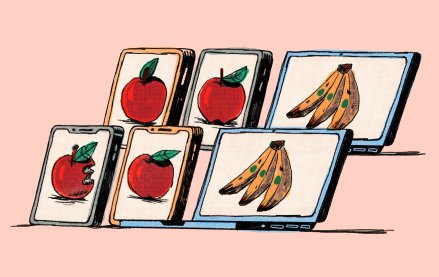 December 7, 2023 • 3 min read
Marketers for major CPG brands in particular have been managing a trickier relationship with those retailers.