Mark Duffy has written the Copyranter blog for 10 years and is a freelancing copywriter with 20-plus years of experience. His hockey wrist shot is better than yours.
Sex no longer sells, thanks to Internet porn and general millennial disinterest in boinking. What about the second sweetest human experience? Death has long been a go-to scare tactic for several PSA categories: safe sex and condoms, seatbelts, drunk driving, domestic violence, work safety, PETA, and so on.
Increasingly, though, death has permeated mainstream advertising as well. Don't believe me? Here's a run-down of the more gruesome, death-obsessed ads in recent memory.
Transport Accident Commission of Australia: "Swap," 2009
My all-time favorite death PSA, if one can have such a thing, is this anti-drugging and driving spot from Australia. (Warning: This clip includes a sudden traumatic death)

Boom! Didn't see that coming did ya? Sorry to harsh your mellow. The Aussies do not pussyfoot around with road-safety ads. (Ad agency: Grey Melbourne.)
Death a la mode
But beyond the humble PSA, in the last decade or so, creatives the world over have started using the "death" linchpin more and more in product ads. Starting in about 2006, death became the new black in fashion ads. The body count started with these two ads from Kate Spade and Jimmy Choo:
One could argue that the prone woman in the Spade ad is passed out, but "passed out" is too passé and not edgy enough for the high-fashion set. In the Choo ad, from a 2006 Vogue, Molly Sims plays dead and Quincy Jones is her killer, or at least burier. Hot, right?
In late 2009, Auckland, New Zealand boutique Superette ran a series of rather shocking death ads with scenes inspired by "The Virgin Suicides." Tagline: "Be Caught Dead In It." This particular ad ran in Kiwi newspapers and fashion magazines, upsetting a fair amount of folk:
Ad agency: DDB New Zealand (see the other two gruesome ads in the campaign here).
There's also been a steady increase in "funny" death ads. In 2006, The Berlitz Language School (ad agency: BTS United, Oslo) released one of the funniest black-comedy commercials ever produced:
Berlitz: "German Coast Guard"

Death is only implied here. More recent spots have gotten more deadly and less funny.
Neril Aminexil: "Love Story"
In 2010, Neril Aminexil hair tonic launched this commercial in Indonesia that features an actual death:

The clumsy amorous man falls (well, actually, he was kind of pushed by the woman, wasn't he?) to his death thanks to a bad toupee. Hopefully he landed on his head to destroy the evidence of his embarrassing hairline.
Head Snowboards: "Jump Higher"
A dead snowboarder in this 2007 ad for Head Snowboards by Y&R Zurich is meant to make us want to buy snowboards, apparently.
No thanks, I'll walk.
Bisleri Mountain Water: "Bissi"
Then there was this strange 2011 commercial via India for Bisleri Mountain Water (by design agency Red Lion):
Aw, what a cute little baby monster! Still, the Indian man is very eaten and very dead.
The point is that now, in 2016, death is everywhere — in print, TV, and video ads.
Prints ads for Gravity Anomaly "Dirtwear" (USA) and Aislan Glass acoustic insulation (Chile):
McCann Detroit created the Gravity campaign above that uses bad executions of a tired strategy: Our product will outlive you. The idea was done much better by Eastpak in 1995.
The artwork in the Aisian ad is perplexingly horrible. But it gets the point across, I guess. Superhero can't hear the woman screaming as a monster is about to eat her. (Ad agency: Inbrax, Santiago.)
Cure Auto Insurance: "Dad"

Cure ran this spot regionally during this year's Super Bowl. Several people involved apparently thought that showing an elder dad flatline while his douchebag son checks out the hottest redhead doctor in the history of medicine was a funny way to say "keep your eyes on the road." Ad agency: D4 Creative, Philadelphia.
GEICO: "Life Form: Oddly Appropriate Segues"
The Blob-like alien is going to smother and consume the Brit scientist five seconds after fade to black. You doubt me? Have you even seen either version of "The Blob?" As GEICO would say, "It's what alien blobs do." (Ad agency: The Martin Agency.)
1-800-CONTACTS—"Astronaut"

Lastly, perhaps you would like to see an astronaut die, for laughs? Sure ya would. Hilarious. The agency here, San Francisco's Pereira & O'Dell, obviously stole this general concept from the in-house creatives at Specsavers, whose ads are funnier and contain no deaths (see many of them here).
https://digiday.com/?p=173661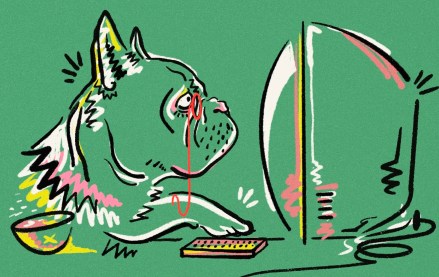 October 2, 2023 • 7 min read
•
•
When it comes to agencies, both of Meta's older sibling social media platforms may be past their primes.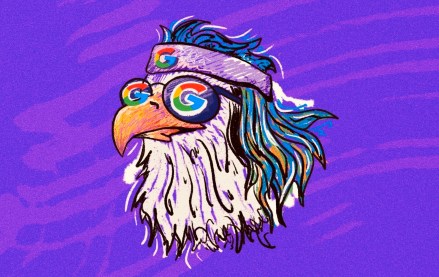 October 2, 2023 • 3 min read
•
•
The legal battle sees Apple and Google et al attempt to conceal their inner workings, developments that mirror the experience of their media customers.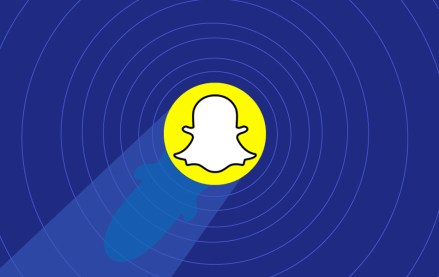 September 29, 2023 • 3 min read
•
•
"We are not diminishing the importance of AR," he said. "In fact, we are strategically reallocating resources to strengthen our endeavors in AR advertising and to elevate the fundamental AR experiences provided to Snapchat users."