Mark Duffy has written the Copyranter blog for 11 years and is a freelancing copywriter with 25-plus years of experience. His hockey wrist shot is better than yours.
Are you an aspiring 12-year-old copywriter, art director or account executive? First, nice career choices, clueless stupid-heads. Second, you should know that in 10 years, ad agencies are going to look and function a lot differently than they do now.
Just a few years ago, there was just one kind of ad agency. Now, you have digital agencies, programmatic agencies, "experiential" agencies, "content" agencies, "interactive" agencies, PR ad agencies, marketing ad agencies, publisher ad agencies, The New York Times, even Matthew McConaughey.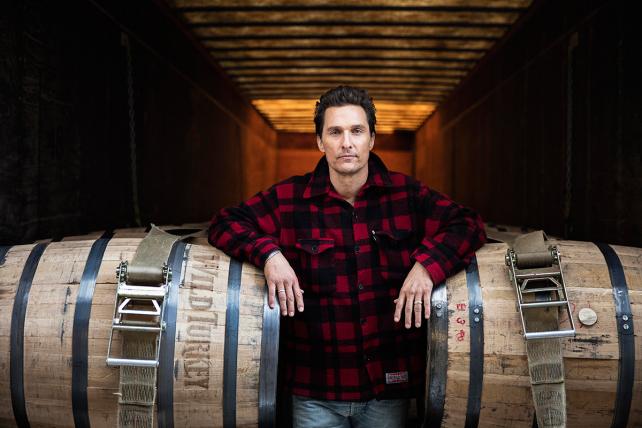 Double M conceived, wrote, directed, and starred in a new 6-minute "short film" for Wild Turkey. It is not great.
Nine years from now? We'll probably be back (or at least on the way back) to just one kind of ad agency — with a lot of bankrupt shops in the rearview mirror. But they won't be called "ad" agencies. "Advertising" has become a very dirty word, even dirtier than smegma and "c*nt." And it's only going to get dirtier as socially progressive Generation Zers become adults.
What will ad agencies be called? It'll probably be an as yet unspoken super-cool new buzzword. Maybe they'll be called Drapers! No. But, I don't now.
Inside The Future Ad Agency
To start with, lobbies will get weirder and weirder. They will all make statements. Many of the "statements" will be lost in translation.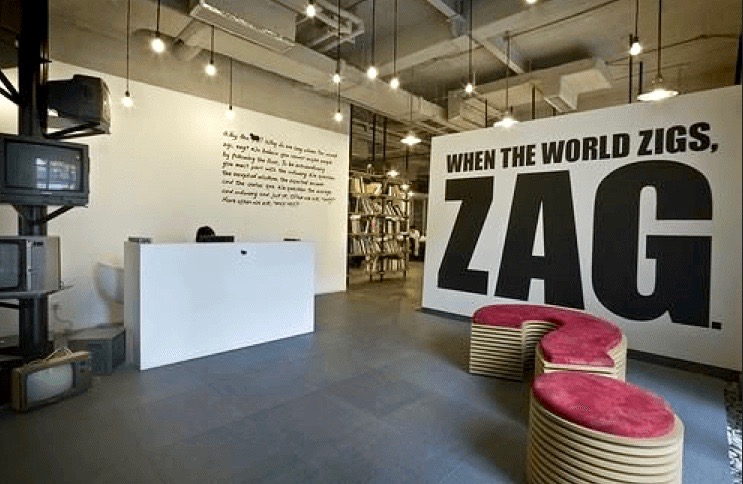 BBH China is ahead of the times with its lobby. There, you don't just sit and wait. You sit and question your own existence. How zen.
Next stop: The creative department, which will not be called the creative department because creatives no longer own creativity. It'll be called the Thinking Department. Creativity will now come from every single employee, including the receptionist, who will no longer be called "the receptionist" in favor of the "Chief Analog Interactive Officer."
Also, all creatives—copywriters, art directors, designers, etc. — will be called "storytellers." Bye-bye, egotistical Mad Men titles. Some of these new storytellers will also start permanently living at the client's office.
Creative directors will no longer be insufferable pricks with weird fashion senses. They will be insufferable celebrities like James Franco, Amy Schumer, Lena Dunham, Tom Hiddleston, and Gwyneth Paltrow.
Next, we enter the new account department where the most overrated employees sit and hold some of the most useless conversations in the entire history of spoken communication. They survive by being even more effective ass-kissers than political consultants. Also, they will no longer be called account execs: They will be called Brandsmiths or Brand Evangelists.
Roger Sterling would make a great 2025 Brand Evangelist.
Come inside the new meeting rooms, where everybody will be sitting in connected, interactive pod chairs. If there are outside people present at the meeting, the brand showrunner (AE) will hand out a pamphlet that contains all of the agency's own proprietary buzzwords and their meanings.
Every agency will have a free ample supply of weed for employees and clients alike.
One of BuzzFeed's pod chairs. Photo by author.
The "Creative"
"Old-fashioned" product/product benefit advertising will continue to die. Brands will continue to take on social issues like LGBTQ rights,
women's equality, displaced refugees, race relations, etc. But in 2025, brands will start sponsoring even more sticky global issues and events, like taking sides in African civil wars and backing politicians in elections by signing off on their ads: We are Unilever and we approve this message."
Every agency will have customizable drones with ranges of up to 3,000 miles to a get brand messages to certain spots/events quickly. As more and more urban people become homeless, agencies will pay them to display branding on the cardboard signs. IBM's Watson (and super computers) will be "hired" by agencies to craft creative for complicated assignments. Watson, et al., will win most of the Gold Lions.
Lastly, one way or another, Martin Sorrell will still be chairman of WPP.
https://digiday.com/?p=199719
October 4, 2023 • 7 min read
•
•
There are still those who believe that AR has a place in the marketing funnel, however big or small right now.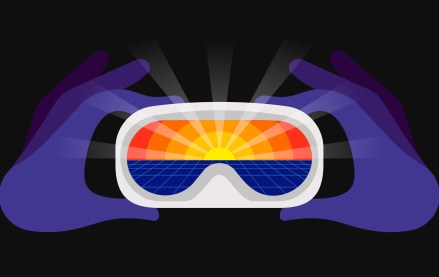 October 4, 2023 • 3 min read
•
•
With Pokémon Go revenues falling year-over-year, Niantic, its developer, is looking beyond its popular augmented reality game to generate profits.
October 3, 2023 • 2 min read
•
•
In episode four of the "Is This The Metaverse?" narrative podcast, Glossy international fashion reporter Zofia Zwiegliska spotlights the brand opportunity when it comes to fashion in the metaverse.