These ex-reporters want to save 'brand journalism'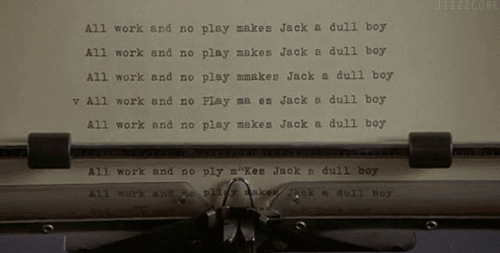 For most reporters, the idea of "brand journalism" is, at best, an oxymoron or, at worst, a threat to their field.
Not so for a trio of former reporters who have decided to cast their lot with a new hybrid tech PR and content shop that creates what they call "journalistic content" — paid media and branded content developed using tools typically reserved for reporters.
For Knock Twice chief creative and founding partner Kyle Monson, along with co-founders Mike Barash and Jeff Lind, the focus is content that resembles the real deal, "putting audience needs and wants ahead of brand needs and wants," said Monson. "That's obviously not a real definition of journalism, but it's a publisher mindset that we try to stick to."
And in a market of brands hungry for content they can own, why not opt for words written by real journalists? Knock Twice content is produced by reporters with bona fides from Mashable, The Verge, PC Magazine and more. Certainly it could go a long way to convince readers that what they're getting is truth, or some form of it.
This, at least, is where Knock Twice is attempting to differentiate its fare from the native ads on sites like BuzzFeed and Upworthy, which disguise their advertising as viral content. While the approach "leaves money on the table," according to Monson, it traffics in better-labeled, more objective advertising, he argues. It requires a certain kind of client that values "honesty" and media partner that has an audience who wants it.
"For instance, I think the ideal [native] article will have four positive things and one negative about the brand, instead of five positives," said Monson. "It's that one negative that gives weight and credibility to the piece, and sends a strong signal to the audience that a piece of content is for real. The trick to being trusted is to be human."
As evidence, Monson referenced a piece Qualcomm commissioned by tech analyst Rob Enderle "that didn't go quite as expected." Enderle's post on why mobile devices suck at gaming "went in negative directions, especially for a company focused on mobile innovation," said Monson. But Qualcomm published it and decided to balance it by commissioning a counterpoint by another industry expert. In that way, "the negative piece was represented as one side of an dialogue," said Monson.
Qualcomm's Liya Sharif, senior director of global marketing communications, says this kind of objective content is "hugely important in today's world of shrinking newsrooms." She believes "companies need to build internal staff that have broader editorial journalistic oversight." Qualcomm has done that itself by bringing in reporters from USA Today, PC Mag and elsewhere, to create its own branded content. 
For its part, Knock Twice uses disclaimers and bylines, and gives the journalist final edit. "If a third-party journalist's byline is on the piece, we always do read-backs and give the journalist editorial control," he said. "But at no point do I hand something over and say, 'Here you go, client. Hack away at this.' They can decide to approve it or kill it, but the writer gets paid either way."
If native ads are less in-demand as Monson suggests, they're being replaced with content for the brand-as-publisher model. In the case of Qualcomm, that includes a blog and a just-launched Tumblr, which houses "[m]ost of the content we are creating through our content marketing efforts," said Sharif, who added that the response to this approach has been positive. "Internally, it's good for our product and marketing leads to know that they have a content team they can lean on to get their messaging out in different ways. Externally, we've seen strong responses in our social feeds, and good organic traffic as well."
https://digiday.com/?p=85255