Confessions of agency execs frustrated by their clients
July 1, 2015 • 4 min read
• By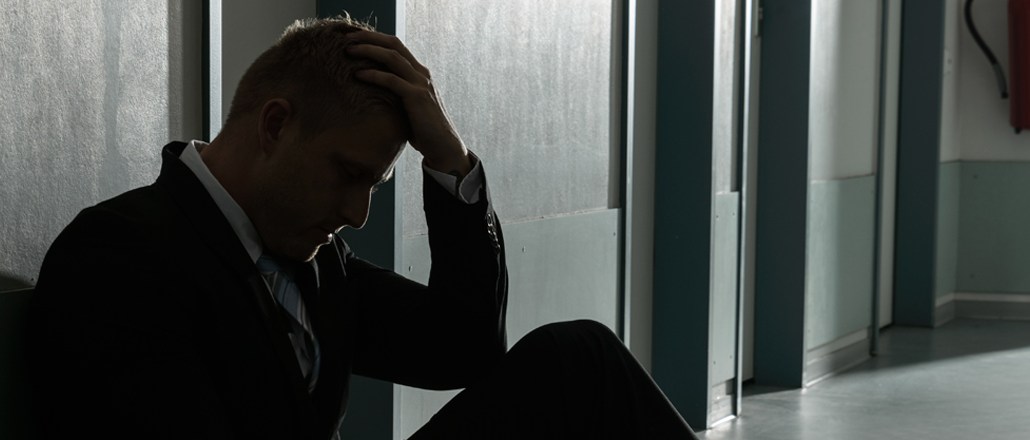 Shutterstock: http://www.shutterstock.com/pic-246715417/stock-photo-portrait-of-unhappy-businessman-sitting-on-floor-in-office.html?src=tI8rBEQB7gdaezS29mvDNA-1-12
Many agency folks agree that theirs would be a better business if clients had less control — even though clients pay the bills. It'd let agencies do better work unfettered by outmoded ways of thinking, fees would be high and margins wouldn't be squeezed, and procurement probably just wouldn't exist.
But there are other, smaller things clients do that just piss agencies off across the board. We asked a focus group of agency founders, CEOs and CCOs to tell us what their biggest pet peeves about clients were. A big driver behind these problems lies in the gap between how important an agency is to a client, and how important the client is to the agency.
"They do have a larger set of responsibilities than the website we're building. They're spread real thin," said one agency president. "We're not in this incredible financial boom in this country. They have numbers and objectives to hit, so they see the agency as more of a vendor."
Basic manners, please.
"Clients schedule meetings over lunch at their offices but don't order lunch for the agency, and eat theirs in front of us while we — hungrily — present," said a digital executive at an agency. One agency president had a guy come into the office for a first meeting, sit down and ask for a menu so he could order a cheeseburger for the meeting. This type of behavior is surprisingly the norm, according to multiple executives at agencies.
And there's also lateness. "Senior clients that show up 20 minutes late to client presentations, don't apologize and then have to leave before we have presented all the work," said the digital exec.
But perhaps most egregious, the most basic of manners are often left wanting. "Clients don't say 'thank you' at the end of a big presentation," said the agency president. "Just because you're a client and you pay me doesn't mean you act like that."
The worst clients are often the ones who should know best.
"Ex-agency people often make the worst clients," said one exec. That's mostly because they know the inner workings of agencies and know how to manipulate the system. "It's not the norm; it's something that happens once in a while and kills us."
But the red tape at brands doesn't help either. Often, junior-level people are assigned to provide feedback that usually isn't what the senior client wants. "They give us specific instructions that contradicts their boss's feedback and insist we do it," said a CEO. "When we do and the boss gets upset, the junior client doesn't say anything, so we take the bullet."
It all stems from the idea that if the CMO, or the person in charge, can't be present, it's OK to have someone else in the room. "It's not," said an agency president. "There's usually a presentation tailored for a certain person. If that person can't be there, don't have the meeting."
Just pay attention to me, please.
"My thing is when account people send through creative accompanied by a detailed email outlining all the changes that still need to happen," said one top digital exec. "Then, the client won't read the email, see the creative and send back feedback that basically lists all the things that we already said we knew had to happen."
The problem, of course, is that the client's job is often bigger than dealing with the agency. But that doesn't mean they should feel entitled to tune out during pitches. Multiple agency CEOs noted the phenomenon of clients looking at their cellphones, laptops and Apple Watches during presentations, then asking to go back and repeat things.
"We have clients on a video shoot that don't pay attention during the takes. So when we confirm that they are good and ready to move on, they request playbacks of all the takes while the cast and crew stand around waiting," said one CEO. "Quite honestly, there are some meetings where we ask them to put their devices away or pay attention to us, because they're paying for us to do this."
Homepage image via Shutterstock