Conduent CMO on marketing a '$6 billion startup' after the split from Xerox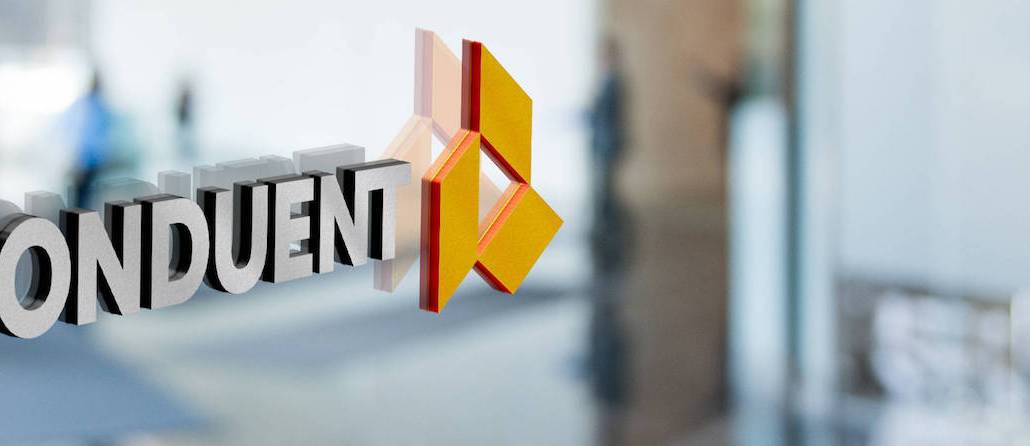 For John Kennedy, CMO for Conduent, his company is the smallest he has worked for throughout his marketing career. But at the same time, it is the most exciting: Conduent was spun off from Xerox this week with around $6.7 billion in revenue and 93,000 employees globally. Which means Kennedy, formerly CMO for Xerox, can focus.
His first priority this year: Build brand awareness from scratch.
Conduent and Xerox officially became two separate public-listed entities on Tuesday. While Xerox may be synonymous with photocopying, Conduent remains unknown to the average consumer. The company handles operations for businesses and governments across 18 different industries, meaning many people engaged with Conduent several times a day are completely unaware.
For instance, if you file an insurance complaint, Conduent processes your payment. When you commute on a city metro or travel by train, Conduent collects the fare. And your unpaid tolls? Conduent is looking for you.
Kennedy explained that from a marketing perspective, one big difference between Xerox and Conduent is most of his work at the former involved repositioning a company that already has name recognition. But at the latter, his team of 80 (some of whom used to work for Xerox) has to constantly educate on what the company is doing, building brand awareness from the ground up.
"We are marketing a huge startup after the separation," said Kennedy. "But Conduent is not trying to be a household name like Xerox."
Whereas Xerox has products for the average consumer, Conduent is a pure business-to-business company. That means its marketing execution will be very targeted toward governments and businesses, rather than individuals, Kennedy explained. And his team will work much more closely with sales teams to do account-based marketing.
"Within our key buying groups — the influencers and media community that follows the space we are operating in — it's important to be recognized as a leading company," he said. "But for the world at large, not so much. We are OK with being invisible."
From display, paid search, content marketing to social media, digital is at the heart of Conduent's marketing strategy. Just on Tuesday, the company launched a mobile-first company website. Having spent over three years at Procter & Gamble and a decade at IBM, Kennedy believes that content marketing is one of the most efficient ways to develop brand awareness. His team at Conduent will do so in the form of infographics, video and white papers. This year, Kennedy also hopes that Conduent sellers can learn to sell on social.
"We won't be a big TV advertiser," he said. "We have a small TV presence for the first few weeks after the brand launch. Once we pass the launch period, we will go pure digital."
For the time being, Conduent is working with Xerox's agency of record, Young & Rubicam, on creative and MEC on media. When asked if Conduent will be open to work with consulting companies' digital arms as those services boast their content-marketing capabilities, Kennedy was being diplomatic and indicated less likely.
"We have Conduent Labs, which is home to the researchers and engineers designing new, advanced solutions for our clients," he said. "So we are very fortunate to have some of the best digital minds in the business within our own company."
https://digiday.com/?p=216307