This is Twitter: Stephen Colbert, 'racist' tweets, backlash against backlash
March 28, 2014 • 4 min read
•
•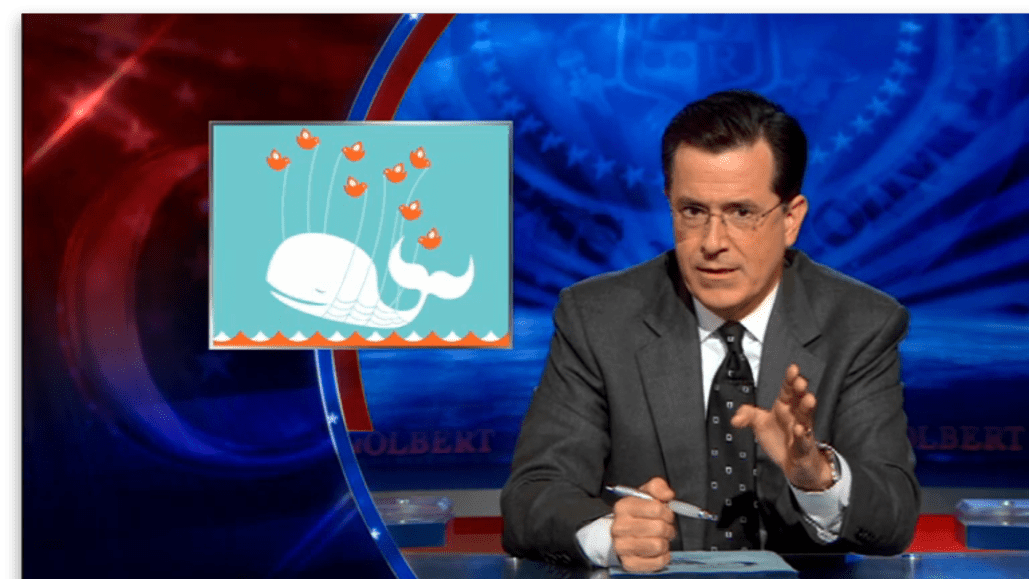 Joke writers take note: satirical racism doesn't translate well on Twitter, a largely context-free zone. Unfortunately for Comedy Central, it's currently learning the hard way that just because a joke was funny on TV, that doesn't mean it will travel well as an isolated, standalone tweet.
Yesterday evening The Colbert Report tweeted out a joke referencing a recent segment from the show in which host Stephen Colbert had made fun of Washington Redskins owner Dan Snyder. On the air, Snyder rather lamely suggested that he doesn't have to change his  team's name, which many Native Americans find offensive, because he started a charity for Native Americans.
So Colbert joked, and his show later tweeted, "I am willing to show #Asian community I care by introducing the Ching-Chong Ding-Dong Foundation for Sensitivity to Orientals or Whatever."
The tweet has since been deleted, but screengrabs galore have preserved it in Internet amber — and are stoking ample anti-Colbert Report backlash. Many of the one million @ColbertReport followers didn't get that the tweet was a joke, similar to other jokes Colbert had made on the show about Snyder earlier this week. Twitter, being Twitter, this has resulted in a stream of tweets accusing Colbert and the show of being racist.
It didn't take long for the hashtag #CancelColbert to start trending — according to Topsy, over the past day hashtag has been mentioned more than 47,000 times.
You think that Colbert's satire is OK? Um, no. It's disgusting & devalues the lives of Asian & trans folks. #cancelcolbert

— Christopher Carbone (@christocarbone) March 28, 2014
When your "satire" targets oppressed groups and not the oppressors, it's no longer satire, it's oppressive and dangerous. #CancelColbert — Womanist Gamer Girl (@TheAngryFangirl) March 28, 2014
Et tu, Stephen? Not funny. It doesn't prove your point. It makes you "no better" than the racists. https://t.co/X4FYwJ0l28 #cancelcolbert — Arnesa (@_arnesa_) March 28, 2014
The Colbert Report's response on Twitter has been to clarify that Stephenen Colbert himself was not responsible for the tweet and that @ColbertReport is a Comedy Central-run account. Someone close to the show also confirmed this to Digiday. The @ColbertReport account also tweeted out a link to the the segment that puts the tweet-in-question in context.
For the record @ColbertReport is not controlled by Stephen Colbert or his show. He is @StephenAtHome Sorry for the confusion #CancelColbert — The Colbert Report (@ColbertReport) March 28, 2014
This is a Comedy Central account, with no oversight from Stephen/show. Here is quoted line in context https://t.co/UFnaFfOSpn #cancelcolbert — The Colbert Report (@ColbertReport) March 28, 2014
Colbert himself is handling the situation with his usual brand of humor. Colbert had fun with the #CancelColbert hashtag and tweeted from his own account @StephenAtHome:
#CancelColbert – I agree! Just saw @ColbertReport tweet. I share your rage. Who is that, though? I'm @StephenAtHome https://t.co/e0Pqz7U7i9

— Stephen Colbert (@StephenAtHome) March 28, 2014
What is interesting is that the Comedy Central-run @ColbertReport account hasn't actually apologized for offending people, but instead has only said, "Sorry for the confusion." As most brands that have suffered a social media crisis —  like the Home Depot's racist tweet or The Onion's tweet about about 9-year-old "Beasts of the Southern Wild" actress Quvenzhané Wallis — have learned, it's all about apologizing quickly and being as transparent about what happened as possible. Comedy Central, which did not return calls for this story, has yet to come through.
But either way, it seems the anti-Colbert backlash is now subject to a backlash of its own. Many people are defending Stephen Colbert, the show and the joke, and are asking the rest of the Internet to put down their pitchforks already. And according to Wildfire, neither the @ColbertReport account or @StephenatHome have lost Twitter followers since the "racist tweet" controversy erupted.
Don't #cancelcolbert just because his social media dude forgot to add needed context to obvious satire.

— Shivam Bhatt (@elektrotal) March 28, 2014
Dear #CancelColbert: you DO know The Colbert Report is SATIRE, don't you? Unlike Rush Limbaugh & Ann Coulter, whom you should be frying.

— Tom Kidd (@FabulousThomasJ) March 28, 2014
The #cancelcolbert people know his on-camera persona is a satirical representation of the old, white, conservative talking heads, right?

— Neliza Drew (@nelizadrew) March 28, 2014
Pretty sure Stephen Colbert is not the enemy guys! Have a great day! #CancelColbert

— Jon Daly (@jondaly) March 28, 2014
https://digiday.com/?p=69814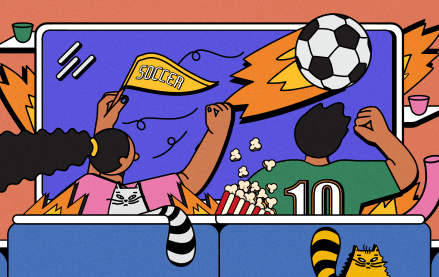 December 1, 2023 • 4 min read
Even if a game isn't make or break, sports leagues and brands want fans to be paying attention — and they're hopeful new strategies will get it.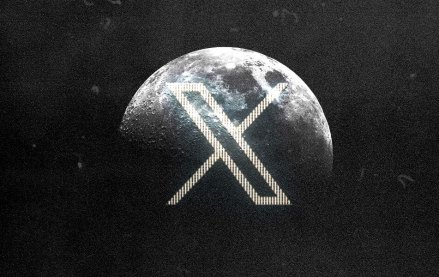 November 30, 2023 • 4 min read
In the packed DealBook conference in New York yesterday, owner Elon Musk bluntly told them to shove it.
November 30, 2023 • 2 min read
WorkTok, or CareerTok, is in full force. Combined, those hashtags on TikTok have over four billion views and it is benefiting Gen Z.