'Close to real-time moderation as we can': Inside Walmart's growing TikTok strategy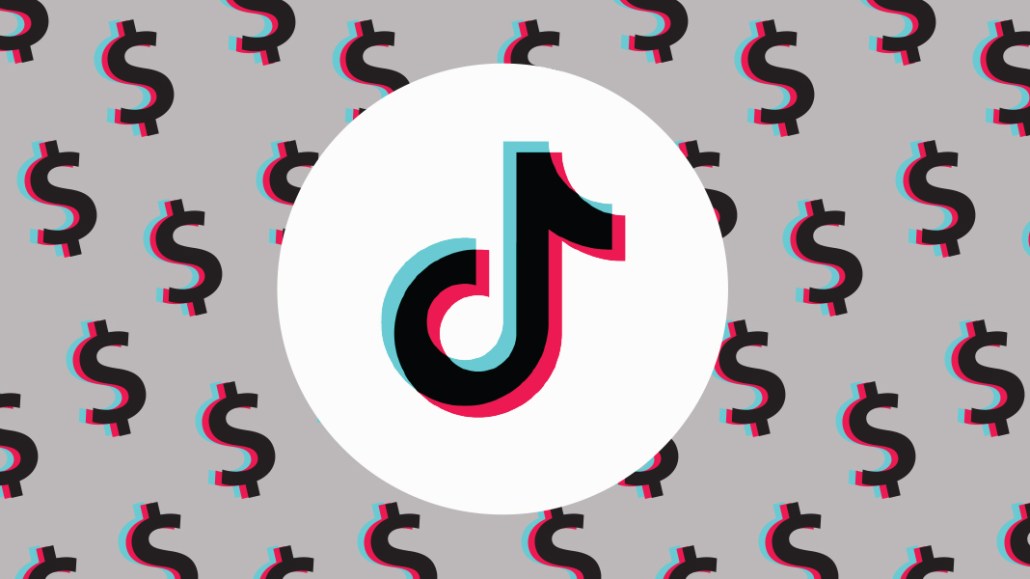 Ivy Liu
This article was reported on — and first published by — Digiday sibling Glossy.
Nearly all companies and industries value TikTok as a necessary channel for sales and engagement now, and one of its first adopters, Walmart is pushing its strategy forward.
The retailer launched on the platform in October 2019 and has recently made moves to create seamless and engaging shopping experiences for customers, with its dedicated live stream shopping events. Last Thursday, Walmart hosted its Spring Shop-Along: Beauty Edition, complete with influencers like Gabby Morrison, with 3.5 million followers, demoing beauty products. The TikTok live stream was Walmart's second shopping event following its December fashion-focused offering (it was the first time a retailer has hosted a live stream event on TikTok). Walmart has also been created its own branded songs, like the #WalmartHolidayShuffle for TikTok, and encouraged its employees to post on TikTok while at work in exchange for monetary rewards.
Beauty is an especially ripe category for TikTok, said Walmart CMO William White. "The platform is a destination where users are visiting to discover the latest beauty products or to be inspired to pull together a new look via tutorials from their favorite creators," he said. Increasingly the company has elevated its beauty positioning pre-pandemic and during, with exclusive brands like Mindy McKnight's Hairitage and new lines like The Lip Bar. Walmart has also ensured that the store experience matches its digital offering and vice versa with the hiring of Musab Balbale, the vp of omnichannel beauty, last fall.
Ahead, White breaks down Walmart's TikTok roadmap.
How did Walmart first develop its TikTok strategy?
"Our overall social strategy is centered around engaging with customers on their terms, on channels they love to show that we get them and understand how to fit into their lives. We're focused on showcasing our broad assortment of quality products in ways that are fun and engaging and improves perception of our brand. For TikTok specifically, we've been on the platform since October 2019. Here, we're focused on tapping into current trends on the platform. We want to get as close to real-time moderation as we can to understand what kind of fun users are having and what they're talking about. This helps us 'join in' through owned content and 1:1 engagement, so we can authentically talk to users about what we offer."
Why is TikTok so important for Walmart? Are you engaging existing customers or drawing in new, younger shoppers?
"We're focused on building relationships with our customers and meeting them where they are. More and more, that's on TikTok. TikTok and these events give us an opportunity to highlight our product assortment – in this case, beauty items – on a platform where users are looking for inspiration. These experiences will give TikTok users a new way to discover and shop our assortment of products from national, private and Black-owned beauty brands at incredible price points. And, yes, this activation will help us reach important customers, including millennials and young families, who are our target demo, as well as GenZers, who may be new to engaging with our brand. We also like the idea of being a retail leader and charting new territory for our brand and our customers. We were excited to be at the forefront of this shopping innovation with our first event in December and want to continue to test and learn to see what's possible for shopping in the fastest growing community on social media."
Are these TikTok livestreams more about sales or brand awareness?
"It's both. After executing our December shopping event, our biggest learning was that there is a desire from users for commerce on TikTok. People want to shop on the platform. The Spring Shop-Along: Beauty Edition live stream shopping experience gave users the chance to shop live for items featured in creator content directly in the app — they never have to leave the platform. All viewers have to do is tap on the product pin of the item they're interested in purchasing, and it will be added right to their cart for easy check out during or after the event."
How did you evolve the fashion experience in December for beauty?
"First, we learned that we need to give creators more room to bring their personality to the experience. So, this time, we're going to play to creator strengths so they can engage with viewers in ways they are known for. With that, the creators will share tutorials on how to use their favorite beauty products, which is what they are known for on their TikTok channels. Secondly, we want to ensure that we provide a dynamic experience and keep viewers engaged for the entirety of the event. And lastly, we heard directly that viewers want to see more of the items we feature in action so they can see the product benefits for themselves. That's why, for this Spring Shop-Along: Beauty Edition event, the creators will test products live for viewers."
Why is beauty a big opportunity on TikTok? What brands are you highlighting in this campaign?
"Beauty is a very popular topic on TikTok. This activation provided a great opportunity to highlight our beauty assortment on a platform where users are looking for inspiration. These experiences will give TikTok users a new way to discover and shop our assortment of products across national, private and Black-owned beauty brands. Items across skincare, cosmetics, haircare and fragrance are featured, and a variety of brands, including many that viewers may be surprised to hear are at Walmart, will be available to shop, [like] NYX, Maybelline, Bliss, Kim Kimble and The Lip Bar. We were pleased with the engagement we saw during our second experience and happy to see that the number of unique viewers who tuned in was higher than our first shopping event; we netted a significant number of new followers after the event concluded."
Is what you are doing on TikTok comparable to other marketing exercises you've done on social media?
"We regularly partner with creators and publishers to create content that promotes our assortment of items across their own platforms and our owned properties — both on our website and on social. Like with this activation, we ensured that all of the content we work with partners to create is natural to them and promotes the items in an authentic way to best resonate with their audience. And, we use every opportunity to make the items easily shoppable, whether that's including a link to purchase in a fashion Instagram influencer's post or building a basket of items to make a meal from a recipe on a lifestyle site."