If you live in New York City, then you've probably already gotten used to seeing all of those blue Citi-branded bikes whizzing by, docked at one of the many stations, or almost running into you when you are crossing the street. They are everywhere, and now so is the Citi brand.
Since New York City's bike-share program Citi Bike launched on May 27, New York's residents and visitors have already traveled over 3.3 million miles and made over 1.5 million trips on Citi Bikes.
That's a lot of mileage and a lot of outdoor advertising for the bank in a time when banks need all the help they can get to quell people's rage against banking institutions and their roles in the financial crisis. Just over two months into the Citi Bike program, it seems like the $41 million dollar six-year sponsorship is on its way to paying off. Citi Bike is, in many ways, the definition of branded utility.
"So far, everything is pointing in an extremely positive direction, more than I would have expected," said Elyssa Gray, head of creative for North America marketing at Citi. "The way that the city has embraced the program is truly remarkable."
According to Gray, Citi got involved with the bike-share program because the bank felt that the program was consistent with what the Citi brand stands for: progress and helping people achieve goals.
"Citi's home base is here in New York, and we want to make sure that people who live in New York City feel the value that Citi is bringing to this community of ours through this green initiative," she said.
The sponsorship was not without its risks. Citi Bike was controversial at its launch, with many predicting it would fail to catch on with apathetic New Yorkers or, worse, result in a spate of deaths from wobbly cyclists mowed down by impatient drivers. You can imagine a brand would not want to be associated with such problems.
"We looked at what the city is doing and what other cities with bike sharing have done, and we are comfortable that the city is taking the proper steps to make a safe program," said Andrew Brent, director of public affairs at Citi.
As of now, there are 330 docking stations in Manhattan and some parts of Brooklyn and about 6,000 bikes serving as useful, functional outdoor advertising for Citi, and the plan is to expand to 600 stations and 10,000 bikes. As Gray explained, the bikes themselves are ad space, along with the bike home screens, and the ads at docking stations are tailored to fit the New York City neighborhoods they are in.
"It's definitely better than regular outdoor advertising, but as of now, it seems to me like it's awareness for awareness' sake," said Pierre Lipton, CCO of M&C Saatchi NY. "It doesn't seem like they are doing as much as they could with this to link the program to the bank directly, to drive people into branches and open checking accounts — it's missing that activation point."
As Lipton sees it, Citi isn't doing the best job connecting what Citi is trying to stand for as a brand with the Citi Bike program. It's not explicitly spelled out for consumers whether or not Citi is about being green, or if it is behind continued improvements for the New York City community.
"When you think of Citi as a brand, they were one of the the first banks in New York to put up cash machines all over the place, and they used to use very colloquial language at its ATMs — it had an approachable appeal and was technologically forward," said Lipton. "In that sense, the bikes make a lot of sense, and yet the consumer isn't seeing that whole story and seeing that Citi and being technologically forward but approachable and helpful as a brand go hand in hand."
Citi has done some light promoting of the Citi Bike program through its social media accounts on Facebook and Twitter. The Citi Bike program also has its own Twitter account — which is run by NYC Bike Share but features Citi branding — that has almost 15,000 followers.
Data from Wildfire show that since May 27 (the launch date), Citi's Twitter following has grown from 141, 487 followers to 166,579 followers (up by 5.11 percent); and according to social data from Networked Insights, on launch day, Citi Bike drove almost a quarter of the total Citigroup conversation. Furthermore, while there was some initially some online grumbling about Citi Bike because of issues with docking station locations, as Citi Bike's user base has grown, positive consumer reactions have increased.
While Gray couldn't specifically share what will be next for the Citi Bike program and related marketing efforts, she did say that Citi is very carefully planning how to make the most of the six-year sponsorship and will continue to collect data and measure what is effective or not.
"People are talking about and sharing the program in such a positive way — it's really becoming a part of the fabric of New York City," said Gray. "These kinds of opportunities for a brand don't come by every day."
https://digiday.com/?p=46815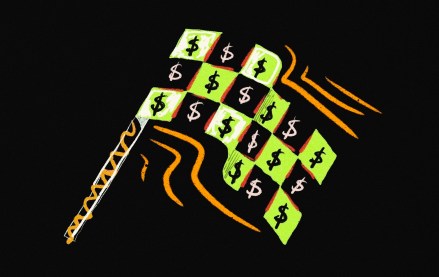 September 26, 2023 • 3 min read
With three Grand Prix races in the U.S. this year – Miami this past May, Austin in October and Las Vegas in November – the interest from U.S. marketers in Formula One has increased this year, according to agency executives, who say they expect that growth to continue next year.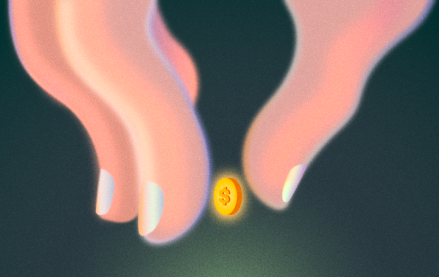 September 26, 2023 • 6 min read
A Digiday+ Research survey found that brands and retailers report using Facebook less over the last few years, all while the platform's value to their revenues and brands has increased.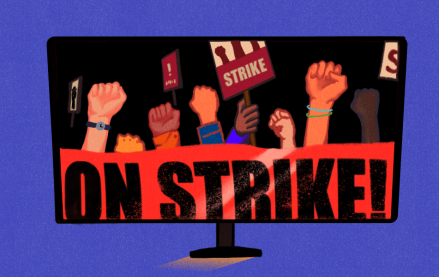 September 26, 2023 • 5 min read
The timeline for a return to business as usual – whatever that may mean now – is yet to be determined.