Why Chobani's #NoBadStuff hashtag was called 'untrue' by Yoplait, Dannon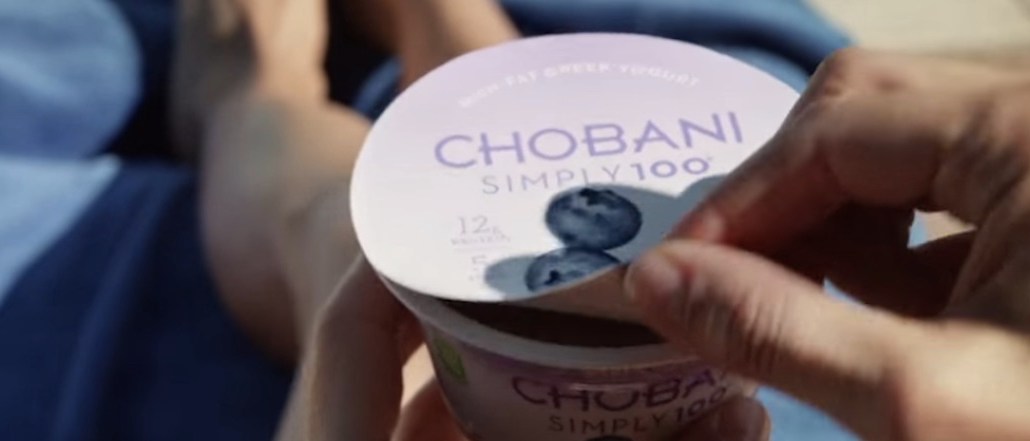 Chobani's #NoBadStuff campaign is turning into a real yogurt-slinger.
The yuppie-approved yogurt brand released punchy ads for its "Simply 100" line targeting its competitors Yoplait and Dannon alleging that their products are sprinkled with insecticides and chlorine.
"Yoplait Greek 100 actually uses preservatives like potassium sorbate," Chobani says in one ad naming Yoplait. "That stuff is used to kill bugs," it continues, ending with the narrator saying Chobani is only yogurt with zero preservatives.
That has riled up the lawyers at General Mills, Yoplait's parent company, and Dannon, the other yogurt brand that Chobani calls out in another ad for containing chlorine and would be better off in the garbage.
On Sunday, General Mills sued Chobani over the #NoBadStuff campaign, calling it "untrue" and "highly misleading."
"Unless Chobani is immediately enjoined, the Chobani Attack Campaign will irreparably harm General Mills and the goodwill it has developed over several years with millions of dollars to build and protect the Yoplait Greek 100 brand and the Yoplait line of yogurts," the suit states.
Dannon also threatened to sue Chobani for similar claims and told them to pull the ads, but Chobani filed a counterclaim against the company claiming that its ads are "not false, misleading, disparaging or deceptive."
Despite the blowback from both brands, Chobani is standing by the campaign.
"While I'm not surprised, I'm disappointed that Dannon and General Mills are focused on stopping people from having the facts about artificial sweeteners and artificial preservatives," Chobani's CMO Peter McGuinness said in a statement to Digiday. "This campaign is about giving people truthful and accurate information so they can make more informed decisions about the food they buy."
While the battle between the yogurt brands vying for first place in sales is never ending, Caroline Krediet, the head of strategy at Figliulo&Partners thinks that Chobani's strategy might be too nasty.
"[Chobani] might be better off releasing this information on social and letting their advocates and foodies spread this information," she told Digiday. "People are hungry for information, independent discovery tends to be more powerful than being spoon fed by brands. In this chapter of the yogurt wars, it seems they're acting less like an idealist and more like an insider."
But are people online bothered by Chobani's claims? Perhaps not. On YouTube, a few commenters called out Chobani's commercial as "fear mongering at its finest" and said that potassium sorbate, the ingredient that Chobani deems dangerous, is "safe for contact and consumption" because it prevents foods from spoiling.
https://digiday.com/?p=155884