You know that queasy feeling you get when you look at a yogurt in the back of the fridge with an expiration that pre-dates the previous World Cup? That's precisely the feeling many consumers are feeling right now for Chobani, one of the leading yogurt brands.
After experiencing their first ever recall last year, the brand, which is normally quite clever in its social media approach, has hit another stumbling point. A new campaign centered around the hashtag #howmatters and has been met with a backlash the company ought to have seen coming. It wasn't just that they built a social media campaign around the hashtag; it was that they built a nonsensical social media campaign around the hashtag. Lift up an aluminum lid of their yogurt and you'll find the phrase: "Nature got us to 100 calories, not scientists. #howmatters."
John Coupland, Professor of Food Science at Penn State was one of the first to chime in.
Reading a @Chobani ingredients label. Lots of food scientists worked hard to make that "natural" & 100 calories. #howmatters

— John Coupland (@JohnNCoupland) June 4, 2014
Drawing the ire of the scientific community is one thing, and might not result in much of an impact. However, showing your core customer base that you not only take inane directives blindly from your marketing department — but you have no idea how base and ignorant they sound — is another.
I asked some prominent social media moms (a genuinely large demographic that influences the buying decisions of many) if this marketing blunder would impact their buying decisions; which in turn would affect the buying decisions of their tens of thousands of social media followers. Of course, they were happy to oblige.
"Ignorance is NOT bliss," Social Media Moms founder Kadi Prescott told me via Twitter. "How a food is made absolutely matters. Science matters. Way to bite the hands that feed you Chobani!"
Jessica Shyba of Momma's Gone City was pretty clear why she doesn't purchase Chobani as it is. "Their product is made with GMOs, right? Because THAT is why I don't buy it. This [marketing] just feels tasteless and deceptive. Pun intended."
Brands take note — making misleading claims on your marketing materials might not be the best idea. In this age of social media, consumers are quick to take a brand to task. Lack of planning, lack of checks and balances all contributed to a mistake that an already beleaguered company did not need. To their credit (and facing a lawsuit on labeling and a lawsuit on marketing), Chobani has been fairly quick in slyly explaining they may have let their marketing get out of hand.
We were too clever for our own good – didn't intend to put down science or scientists with our recent lid. We discontinued it. #WordsMatter

— Chobani (@Chobani) June 4, 2014
A spokesman added in an email to Digiday, "We're inviting all scientists to enjoy a Chobani on us: www.chobani.com/care."
Still, #howmatters stands as a case study of a brand marketing campaign that expired before it even hit the back of the fridge.
https://digiday.com/?p=77870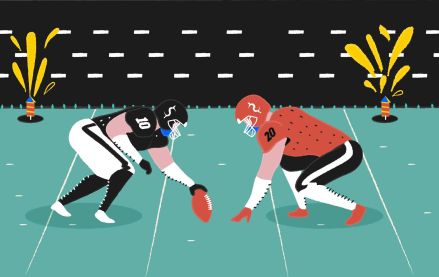 December 6, 2023 • 4 min read
In response to this challenge, the NFL's Detroit Lions have adopted a proactive strategy, introducing an extra channel for their local NFL broadcast. The objective is to broaden advertising opportunities, leverage direct-to-consumer distribution, and establish stronger connections with local fans, with the ultimate goal of increasing preseason viewership.
December 6, 2023 • 4 min read
It's been over a decade since the most recent entry in the wildly popular "Grand Theft Auto" series came out in September 2013, meaning anticipation for "GTA 6" has been building for years. Rockstar titled yesterday's trailer as "Trailer 1," making it clear that the company is poised to launch a massive marketing campaign in the lead-up to the game's 2025 release.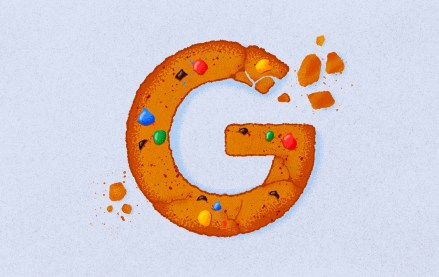 December 6, 2023 • 4 min read
A healthcare client that decided to scrap all conversion tags and cookies within weeks provides a case study for what will likely be a common experience in a year's time.