The Consumer Electronics Show kicked into high gear on Wednesday. Much of the coverage and reaction comes from the technology point of view. Digiday decided to flip the perspective a bit and ask media and advertising agency executives at CES to share their impressions of what they'd seen or heard that day that pointed to the future of digital media and marketing.
Brandon Berger, chief digital officer, Ogilvy & Mather
Formerly CES focused on the devices that were transforming the way that we engage with the world. But now, the devices are everywhere and CES has evolved to become a place where we meet, we imagine, and we get inspired. For the first time, CES is less about electronics and more about the consumer. Technology simply enables the seamless convergence of content and marketing in consumers' lives, making it richer, more engaging and delivering value. Of course CES shed light on important trends like the rise of physical fitness devices, tons of new data available, entertainment clouds, and ever smarter everythings, but CES has become less about the show floor, and more about our imagination. After all, The future of marketing isn't about hardware and software. It's the realization of the breadth of ways we can creatively engage with our consumers." Follow Brandon on Twitter @brandonberger.
Roger Wood, vp of digital media, iCrossing
"A couple of decades ago, Scott McNealy coined the phrase "the network is the computer" to describe the way the Internet would impact personal computers. Clearly, he was ahead of his time. One of the most notable developments at CES seems to be that the value of of any consumer electronic device seems to determined by just how many networks it enables consumers to connect to and engage effectively. Tomorrow's winners in consumer electronics will have features, functions, and interfaces that allow them to be equally useful to consumers when connected to a growing list of widely adopted networks such as iTunes, Google+, Facebook, Twitter, Amazon and others."
Avi Savar, founder, Big Fuel
"I was hoping to see the future – what I saw where some really nice TVs. The sheer scale and showmanship of product displays where mesmerizing. That said, there was not much from the major players that I had not seen before. There were new phones, new tablets and some of the best quality HDTV and 3D display I've seen to date, but in terms of true innovation, I saw very little. It felt to me like the same stuff I saw two years ago at CES, just better and brighter. I am looking forward to walking the halls of some of the smaller players tomorrow and hoping to see a little more innovation, cutting-edge integration of user experiences, dynamic "connected" environments and perhaps a new product category (or two)." Follow Avi on Twitter @avisavar.
Charles Leone, social influence account director, Mullen
What I'm seeing at CES is a mix of elegant design and simplicity that allows you to bring the tech you love and your media with you everywhere in easy-to-use formats. So for example the Dish Network Tailgater portable satellite, TikTok Watches, Smart TVs, wireless cameras, Samsung Galaxy Note (a hybrid phone/tablet), wireless headphones, etc. Design is essential, but it needs to be seamless. So I think the key for marketers is going to be refining their content and their code to make sure it's working everywhere. Follow Charles on Twitter @cjleonejr.
Freddie Laker, vp of global marketing strategy, SapientNitro
"The pending smart TV revolution will be one of the biggest disruptions of the TV experience since its inception. The potential for brands, businesses, and marketers to create amazing interactive content that are catered for this much different experience will be immense. My only fear is the sheer volume of smart TV development platforms and app markets will make creating apps that are widely adopted more challenging." Follow Freddie on Twitter @TMTYL.
Scott Briskman, chief creative officer, Digitaria
"Touch, voice and motion interaction with devices that are networked to a world of content really stood out. You got a glimpse of how interactive screens are permeating everything and how far the quality of the picture, content and interaction design has come. Cars, TVs, games, appliances, toys — it's clear that eyeballs will be even more scattered as time marches on. For marketers it will be bitter sweet. Media will have to continue to fragment to keep up with new kinds of placements. But the opportunities to be creative with how people interact will be really exciting."
Ray Velez, global chief technology officer, Razorfish
"CES 2012 didn't seem to have any of the standout breakthrough technologies like in previous years with groundbreaking innovations like 3D or Microsoft Kinect, but it did seem to have a lot of exciting iterations on existing technologies. Making 3D glassless or smarter TVs 'smarter' are good examples. The standouts for me were innovations pulling together multiple technologies, like Ford partnering with health companies to bring healthy computing to sync in their autos and Mercedes announcing Facebook integration. The takeaway for marketers is that there are lots of ways to partner with new technologies to get your messages to a variety of platforms, everything from connected TV and vehicles to smartphones, tablets, and health devices." Follow Ray on Twitter @rvelez.
Jordan Bitterman, social marketing practice lead, Digitas
"CES is many things, but increasingly it has become an invaluable time to gather with industry colleagues to move business forward. While it's true that these are many of the same people we all meet with in our home cities, the concentration of decision-makers combined with the ability to focus on the topics-at-hand without typical workday distractions make these discussions quick, to the point and ultimately very fruitful. On Wednesday, my group of clients and colleagues met with seven different partners across video, data, social and mobile with offerings that we will prioritize in the coming 12 months." Follow Jordan on Twitter @jordanbitterman
Shaun Quigley, digital practice director, Brunner
"It is only apropos that in this manufactured city that producers from CNET had to manufacture a theme for its 'Next Big Thing' interview series, one of the few standing-room-only breakout sessions at CES 2012. The series has typically unveiled breakthrough gadgets like the tablet, smartphone and connected TV. This year, with no such breakthrough to unveil, CNET settled for "The Ecosystem," defined as the universe of devices, services, apps, content and operating systems. This ecosystem is dominated by Apple, Google (Android, AppMarket, Google Music etc), Amazon, as well as manufacturers like Samsung and LG that are following suit, in hopes of creating new revenue streams. This creates enormous headaches for agencies, CMOs and media companies to create and distribute content that work alongside brands having digital ecosystems of their own. You need to ask about the experience you want to create for your consumer, the content required to support it, does it work and is it integrated." Follow Shaun on Twitter @squigster.
Randy Kilgore, chief revenue officer, Tremor Video
Hello CES, are you there? At least 50 percent of the people don't seem to go to the actual show. They certainly work. Lots of meetings with "partners.". But the convention center? Nope. No wonder. Lots of TVs and talk about connecting everything for the consumer. Apple's not here, but they're on the tip of all tongues. Some smart people hired professionals to be tour guides. I heard Shelly Palmer was one. I'd sign up for that. It's media exec central. It's energizing. People want to understand the future. And they're optimistic. Very motivating.
https://digiday.com/?p=3146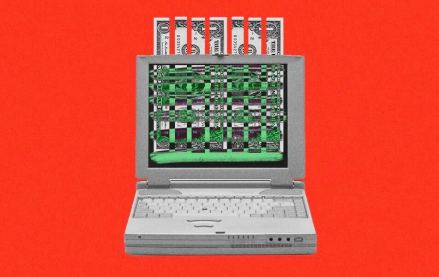 December 5, 2023 • 5 min read
Agency clients still see programmatic as an important part of their marketing budgets. But, overall, the uncertainty around programmatic could be causing them to lose confidence in online display ads as a marketing channel, and, as a result, agency clients are investing less in online display.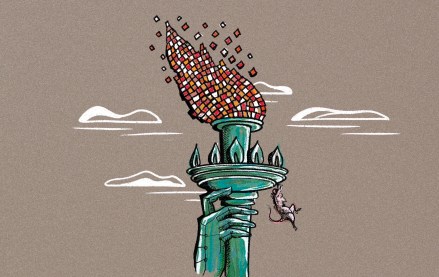 December 5, 2023 • 3 min read
There's a global AI race and different regulations in different countries might be slowing down – or speeding up – innovation. Here is a breakout of how regulations are being shaped on both sides of the Atlantic.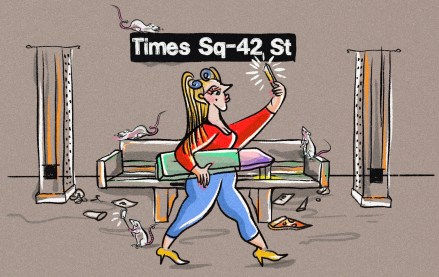 December 5, 2023 • 6 min read
Virality may mean something is simply viral within that niche rather than hitting a level like the Ice Bucket Challenge.