Digiday is at SXSW giving you the latest industry news out of the festival at Austin, Texas. More from the series →
This story is part of Digiday's coverage of the SXSW Interactive Festival. Sponsored by Centro, a provider of media services and software that aims to improve campaign performance and digital media teams' productivity.
SXSW is about the panels and the parties. You could argue the emphasis is on the latter. After all, the line to see Elon Musk was about 500-deep today. Figuring out what parties to attend — and how to get in — is something of a blood sport among attendees.
That's because not all attendees are created equally. There is a caste system. At the top of this system are brands. They're the ones with all the money, so a brand exec wants to go a party, a brand exec goes to a party. Now, the best way for the discerning brand exec to do this is, of course, delegate. This is a great job for your agency. The agency person is in pretty good shape. This is one instance where it doesn't matter that much if you're on the media or creative side. In most of these situations, the media buyer gets the deference since he's got the budget. For whatever reason, SXSW doesn't buy into this. You're fine if you're a creative. That leaves everyone else, the vendors and startups. You're set if you're with a hot startup, but more than likely you'll be scrapping. The best way: Have a friend at a brand or agency who will hook you up.
The next issue is what parties to target. There are dozens. Here are a some types with the pros and cons to make your go/don't go decision.
Microsoft Party: The upside here is Microsoft has gobs of money and isn't scared of spending it for marketing. That means great food, top-shelf liquor, solid entertainment. The other upside is Microsoft's cool days are behind it. These parties aren't packed. The downsides to consider: This is Microsoft. Two years ago, I was waiting in line for the men's room at a Microsoft party. A woman turned the corner and said, "Long line for the men's room, no line for the ladies. Must be a Microsoft party!"
Big Agency Party: Big agencies love to throw parties at SXSW. This is to lend a little tech cred to them, seeing as a big knock often thrown at them is they "don't get it" in digital. What better way than to rent out a hot bar and throw a big bash. The plus here is big agencies have a lot of cash for such discretionary expenses. You'll likely get some nice appetizers and a solid bar. There will be many agency people here, so consider that depending on your sensibilities.
Small Agency Party: This is where the cool kids are. They're great places to see and be seen. Expect to be Instagramed. There will be serious Twitter name-dropping, too. The cons are these smaller shops don't have big budgets. That means they'll either have to glom onto some no-name vodka that you'll pay for later, or you'll be forced to drink Shiner Bocks out of a can. Still, the crowd is cool, and you might get a job.
Random Tech Vendor Party: No line for the bar or bathroom. Pleasant people. Still, unless there's a great band, avoid. Whatever you do, don't check in.
Official Party: This is not going to burnish your credentials. Best to use as a last-resort option.
Production Company Party: There are many upsides here. You'll get a good band, nice bar. Production companies spend quite a bit on marketing. If you're single, there will be women here. If you're a director, even better. The downside: expect big crowds.
Barbarian Group Party: This is in a class by itself. There will be bands galore, tons of people you know, a decent bar. The key, like many of these parties, is to get on the VIP list. If you're in general admittance, expect a hefty dose of hot, sweaty dude in the maw around the stages. The VIP section, on a deck, is much more civilized.
Exclusive Gatherings: On the surface, the exclusive, small gathering is ideal. It is exclusive, after all, meaning great way to burnish your heavy-hitter credentials by tweeting that you're at the Forbes "30 Under 30" party at a remote mansion. And such parties will offer a high-end party, good chance to see famous (for SXSW) people, and great food. There's a big downside: Such parties are a commitment. There's no blowing out if you're bored, particularly if there are buses to get there or it's on a boat. Think carefully.
Image via Shutterstock
https://digiday.com/?p=33902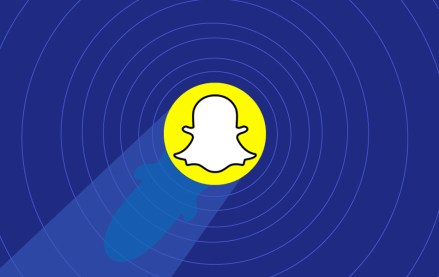 September 29, 2023 • 3 min read
•
•
"We are not diminishing the importance of AR," he said. "In fact, we are strategically reallocating resources to strengthen our endeavors in AR advertising and to elevate the fundamental AR experiences provided to Snapchat users."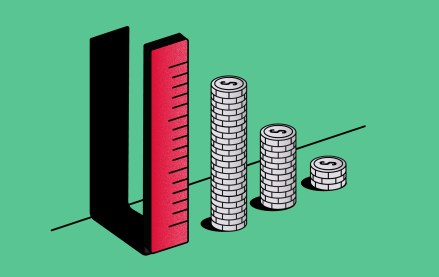 September 29, 2023 • 4 min read
•
•
In Q4 of this year, Activision Blizzard Media is launching in beta a new measurement tool dubbed the Attention Measurement Scorecard. The goal: to raise brands' and marketers' confidence in in-game advertising.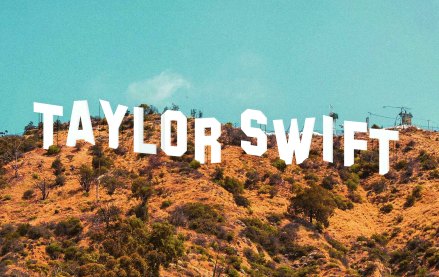 September 29, 2023 • 4 min read
•
•
The concert film will likely help build on cinema advertising's momentum after Barbenheimer.