This is an installment in a series exploring Advertising Week. This series is sponsored by Celtra, provider of the first cross-screen HTML5 technology for brand advertising.
---
Todd Bieber belongs to a very exclusive group: video producers who make great branded content.
As creative director at UCB Comedy, a bi-coastal comedy theater, school and production company, Bieber (no relation to the singer) has produced more than 500 comedy videos for brands, from Google to Excedrin. Branded content helps fund UCB's other original videos, which Bieber spends the majority of his time working on, he said.
But that doesn't mean the branded content is an afterthought: Bieber sees them as an opportunity to make great comedy videos, and to compensate members of the UCB community who have invested in their comedy careers (those UCB classes aren't cheap). Digiday caught up with Bieber after his Advertising Week panel, "How to be Funny and Filthy Rich By Making Online Branded Comedy Videos!" to learn more about how he makes funny, shareable content for brands. Excerpts:
What's the key to making branded content that doesn't suck?
It's to make a video that's creative, that has people laughing in the first 10 seconds. Brands need to think about supporting creative ideas in the branded-content world, not about making commercials. The Excedrin video wasn't branded heavily, but Excedrin was really happy with it, because it got a video with their message out there to millions of people.
What are practices to avoid?
If your video is too long, people won't stick around to watch it. On average, people watch two minutes of video, so when you have a video that's three minutes, people just won't watch it. And don't show the product immediately. That's a good way to ensure people will stop watching.
How important is collaboration with brands?
The projects that are really collaborative, where it feels like people are supportive of each other, are the ones that turn out best. The process can be awful or great, but you're going to get the best video in situations where you've had a really good, collaborative back and forth, and there's a mutual respect of each of our skills and talents. That leads to millions and millions of views. That's no accident.
Are clients usually receptive to your ideas? If not, how do you get them on board?
I think proof of concept is essential. I don't like to fight with clients. If they don't like an idea, then it's dead for me. But if they're on the fence about a certain joke, then sometimes it's a matter of them watching an actor do it.
Are brands bewildered by the whole sketch-comedy world?
Education is a huge part of the process. And that's not to say that I know all the answers. But I make stuff that I personally want to share. If you work at a brand and you don't want to share your own content, then why are you making it? A lot of people in branded content are up and coming in the ad world, so we all have to get on the same page.
We're still learning, too. The landscape always changes, because there's always a new platform. Vine isn't even new any more. Something new is going to pop up next week, and we're going to have to figure out how the fuck to do that.
Do you consider the distribution platforms during the creative process?
We're primarily focused on video, so I don't sell people on the fact that we're going to do a Twitter account for them, or we're going to make an hour-long presentation for them. We can make short, online comedy videos for you really well. That's our specialty.
But different platforms do require different strategies, and brands should extend their creative concepts to different channels. Vine is about a single visual, so the idea of heightening and exploring doesn't really apply to a Vine, whereas it does to a video. What's great is we have this community of UCB people to pull from. I don't know Vine well, but I know 10 people that destroy on Vine.
Are most comedians open to working with brands?
As long as the rates are fair. Generally, the comedy community is a pretty easy-going group, and the reputation of being in a commercial has changed a lot in the last 10 years. Most comedians are pretty open to working with brands, especially if they get to bring their original ideas to the table. Sometimes there's a great overlap between the people who are working really hard for no money to create sketch videos and brands with big budgets who need compelling content. Suddenly, there's a brand funding them to do what they love.
https://digiday.com/?p=90371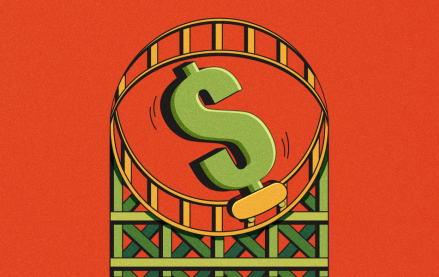 December 7, 2023 • 5 min read
In this week's Digiday+ Research Briefing, we examine the challenges facing programmatic advertising, how publishers, brands and retailers are giving up on X, and how publishers and brands are rapidly increasing their use of AI, as seen in recent data from Digiday+ Research.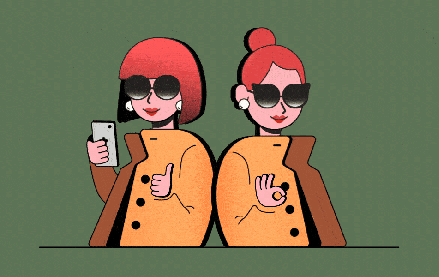 December 7, 2023 • 4 min read
The creator economy is on its way to becoming more like the programmatic market than many advertisers realize.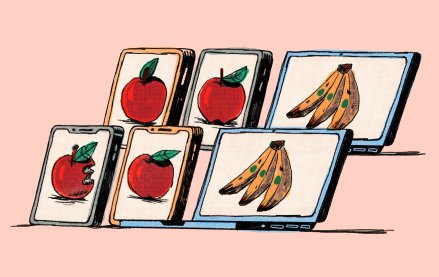 December 7, 2023 • 3 min read
Marketers for major CPG brands in particular have been managing a trickier relationship with those retailers.