This is the second installment of a four-part series that explores how agencies are adapting to mobile. The series is sponsored by Celtra, the global leader for rich media mobile ad serving and analytics.

---
It doesn't matter how impressive Roundarch Isobar's portfolio of apps is; the agency almost always experiences some resistance when trying to build a new mobile experience for a client. Whether it's from the client itself or the platform it's trying to build on, Isobar's ambition frequently exceeds what's possible. If a digital agency could ever be accused of being too forward thinking, it'd be Isobar.
"We try to be really ambitious with our clients," co-CEO Jeff Maling said. "Sometimes you have to wait until they see something in the marketplace that kind of scares them into action."
Isobar got into mobile early when, in 2009, it created the first iPhone rental car app for Avis. Maling said the app created "millions" of dollars in free press. Isobar, not Avis, was listed as the publisher in the iTunes App Store, putting it in the uncomfortable situation of receiving more praise than Avis.
Still, only 13 percent of the U.S. population used smartphones in 2009, according to eMarketer. And as smartphones have become increasingly ubiquitous – more than half the U.S. populace is projected to use a smartphone next year – Isobar's reputation as a leading enterprise app developer has also grown.
Isobar has now done mobile work for clients of varying tech proclivities – from Adidas to Tesla to the United States Air Force – but it still believes it could do more if it was only allowed to. In general, the more successful a company has been in the past, the harder it is convince that company to adapt to the mobile computing era, vp Dave Meeker said.
For Adidas, Isobar created miCoach Elite, a system that uses wearable technology to track professional soccer players' speed, acceleration, heart rate and distance run. This information is then sent to an iPad on the sideline where trainers can monitor each player's performance. MiCoach is being used by some of the world's most renowned soccer clubs including Manchester United, Chelsea and Liverpool.
But miCoach is not being used to its full capacity, Maling said. While trainers have been quick to embrace it, coaches have been more hesitant. Isobar had similar trouble when convincing employees at client Healthways, a wellness company, to incorporate FitBit data into its mobile app.
"It's not so much about resistance to the idea; it's more about the implementation," Meeker said. "They love the concepts."
When Nystrom – the Herf Jones company that made those pull-down maps for grade school classrooms – wanted to digitize its maps, Isobar had to redirect Nystrom's initial vision. Nystrom wanted its tablet app to be digital images of its maps. Isobar persuaded Nystrom to instead create StrataLogica, an app with a digital globe that's built on top of Google Earth and includes video pulled from YouTube.
"We were on the brink of disruption. I kept saying we have to go far beyond what a typical map looks like," Don Rescigno, Nystrom's vp of marketing and product development said. Rescigno got what he wanted: StrataLogica is selling better than Nystrom's pull-down maps, he said.
Perhaps no one embodies Isobar's forward-looking ethos better than its emerging technology lead Mike DiGiovanni, whom Maling is quick to call "one of the best Android developers in the world." His Android expertise has transferred well to another new mobile territory for Isobar: Google Glass, the wearable computer that places a small screen in front of a user's right eye.
In just a few months, DiGiovanni has cemented himself as one of the world's most prolific Glass developers. He has created four apps for Glass – "glassware" in Google parlance – including Winky, which allows users to take a Glass photo with the bat of an eyelash. Of course, none of this has been done for clients – there only 10,000 Glass units currently in the wild.
But Maling and Meeker see it as a way for Isobar to flex its technological muscles for current and prospective clients, just like it did for Avis in 2009. They would love to create Glassware for the Air Force and General Motors, but Google has been wary of letting Isobar do so.
"New devices get all the play because it's fun and interesting," Maling said. "But the software is still two and a half years behind the hardware." With an assist from Isobar, that gap should quickly close.
https://digiday.com/?p=55365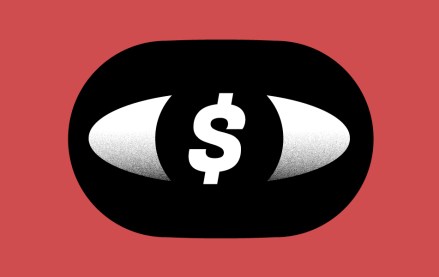 December 5, 2023 • 3 min read
The latest edition of the ANA's programmatic transparency report claims $22 billion can be saved by drastically cutting the ad tech bloat.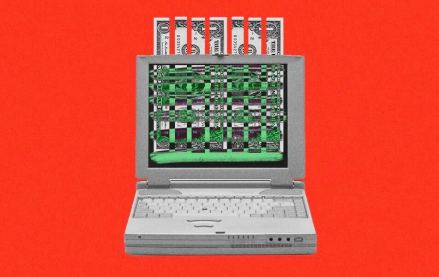 December 5, 2023 • 5 min read
Agency clients still see programmatic as an important part of their marketing budgets. But, overall, the uncertainty around programmatic could be causing them to lose confidence in online display ads as a marketing channel, and, as a result, agency clients are investing less in online display.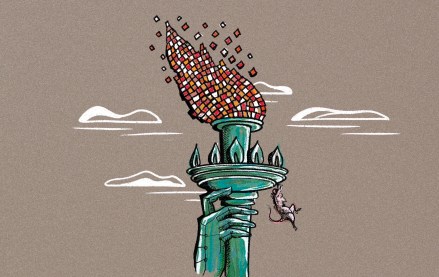 December 5, 2023 • 3 min read
There's a global AI race and different regulations in different countries might be slowing down – or speeding up – innovation. Here is a breakout of how regulations are being shaped on both sides of the Atlantic.