CarMax is expanding its online-offline car shopping program
December 10, 2018 • 4 min read
•
•
CarMax, the 25-year-old used car dealer, is hitting the gas on a new retail concept that gives customers more options to buy cars online and test drive them at home.
The new way of shopping lets customers decide how they want to buy their cars: Online, at a CarMax location, or through a combination of both. Now live in Atlanta with plans to reach the majority of CarMax's customers by February of 2020, CarMax's cross-channel retail strategy is the outcome of the last three years the company spent investing in data strategy and tech talent to help it reorganize for the online retail age.
"We looked at auto retail and thought, 'Man. It's really not adopting any of the modern retail practices.' We realized we could offer something new to our customer based on what was happening in broader retail," said Jim Lyski, CarMax's CMO who joined in 2014. "Today's customer has a completely different set of expectations."
Lyski said Phase 1 of CarMax's transformation started in 2015 when it began hiring tech talent. The company, which employees 25,000 people total including store employees at its 200 locations, hired dozens of data scientists to work on dedicated product teams at CarMax's headquarters in Virginia.
CarMax had seen slipping revenue over the past two years as it rebuilt operations and invested in technology to build a mobile website and improve its e-commerce site. Ninety percent of customer journeys start online, and over 60 percent of online traffic comes from mobile, Lyski said. Now, the company is starting to return to growth — revenue increased by 9 percent in the latest quarter, to $4.8 billion.
"In this industry, there's been a large disconnect between what's happening online and in the retail space. Now it's about updating, integrating the same high-level experience, and being able to have conversations across both of those channels," said Alex Lirtsman, chief strategist at branding agency Ready Set Rocket.
CarMax built out teams to flesh out what a digital online-offline experience for CarMax customers would look like. In Atlanta, customers can now nearly fully purchase cars online, including fill out paperwork like appraisals and trade in old models, with at-home delivery and test drives (the purchase is completed with the salesperson upon delivery). They can also pick-up in store, and reserve models in stores to try out after shopping around online from anywhere in CarMax's market, with its free transfer service. CarMax also built out its online customer support team to include text, email and phone support for digital users.
Most importantly, Lyski said, was that customers would be able to bounce around online and in stores during the shopping experience. Since CarMax customers can take weeks to make up their minds — and cars aren't impulse purchases — the company sees a lot of starting and stopping in the process. That's normal, Lyski said, but when customers spend time shopping online and filling in their information just to go in stores and have to start from scratch, that can be a frustrating experience. Now, customers who have started to shop online can visit a store, sign in, and get express pickup, which will connect someone in store who will pick up at the same point they left off online.
To manage that, CarMax built a new CRM to put what it knows about its customer to use. It's been sitting on a trove of customer data, since purchasing a car and even browsing requires customers to input plenty of information around where they live, what they're in the market for, and what car they already have. Before, CarMax wasn't effectively using that information.
"We are data rich, but it wasn't accessible. It was more like a data swamp. So we had to clean it up, and get the core personalization capabilities set into motion," said Lyski. "We realized we could use this information to drive efficiency and improve the experience."
CarMax also now makes car recommendations based on past visits, driving history and geography, in addition to using that information to pick up at the right point in the customer journey.
Lyski said that customers still majority buy in stores. But as it tests the first run of its new retail concept in Atlanta, the company will be watching for what customer behavior insights come out of it, and using that to roll out to the rest of its locations in the next two years.
"It took a lot of legwork, but we're starting to run," said Lyski.
https://digiday.com/?p=314755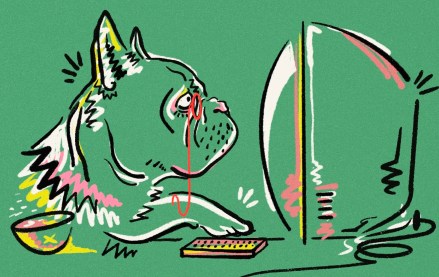 October 2, 2023 • 7 min read
•
•
When it comes to agencies, both of Meta's older sibling social media platforms may be past their primes.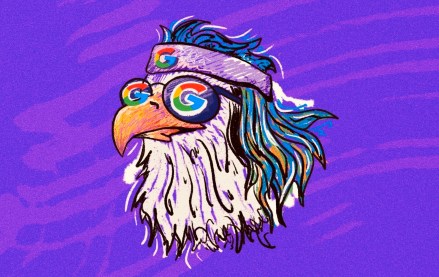 October 2, 2023 • 3 min read
•
•
The legal battle sees Apple and Google et al attempt to conceal their inner workings, developments that mirror the experience of their media customers.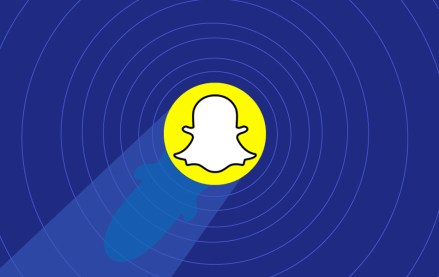 September 29, 2023 • 3 min read
•
•
"We are not diminishing the importance of AR," he said. "In fact, we are strategically reallocating resources to strengthen our endeavors in AR advertising and to elevate the fundamental AR experiences provided to Snapchat users."