The definitive Digiday guide to what's in and what's out in Cannes this year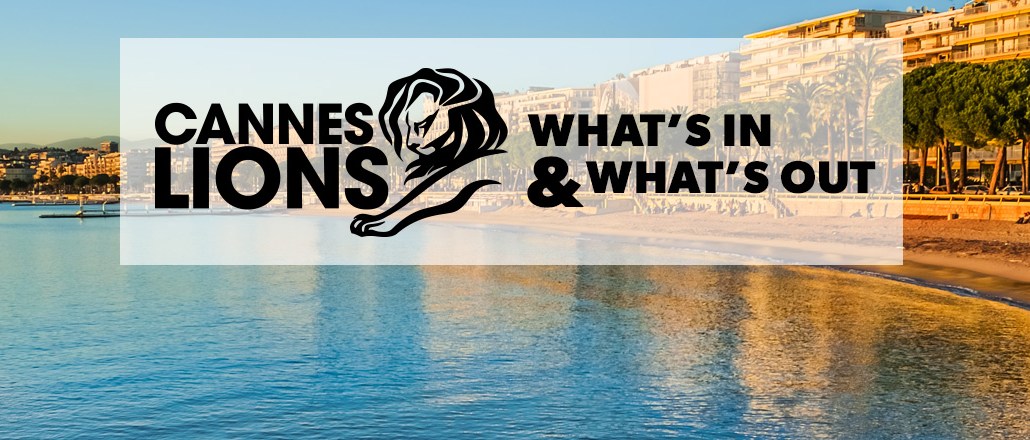 ---
Cannes has gone from a celebration of advertising to an amorphous, all-encompassing, boozy schmoozefest mixture of media, tech and some ad people.
The center of the action used to be the Palais, where awards were given and talks held. Now, it's moved to the yachts bobbing in the harbor, where deals are made and clients are plied with rosé and who-knows-what-else once the sun finally goes down.
Cannes is, in short, always changing. Digiday has applied its collective knowledge of more than 15 trips to Cannes to come up with our take on what's in and what's out this year.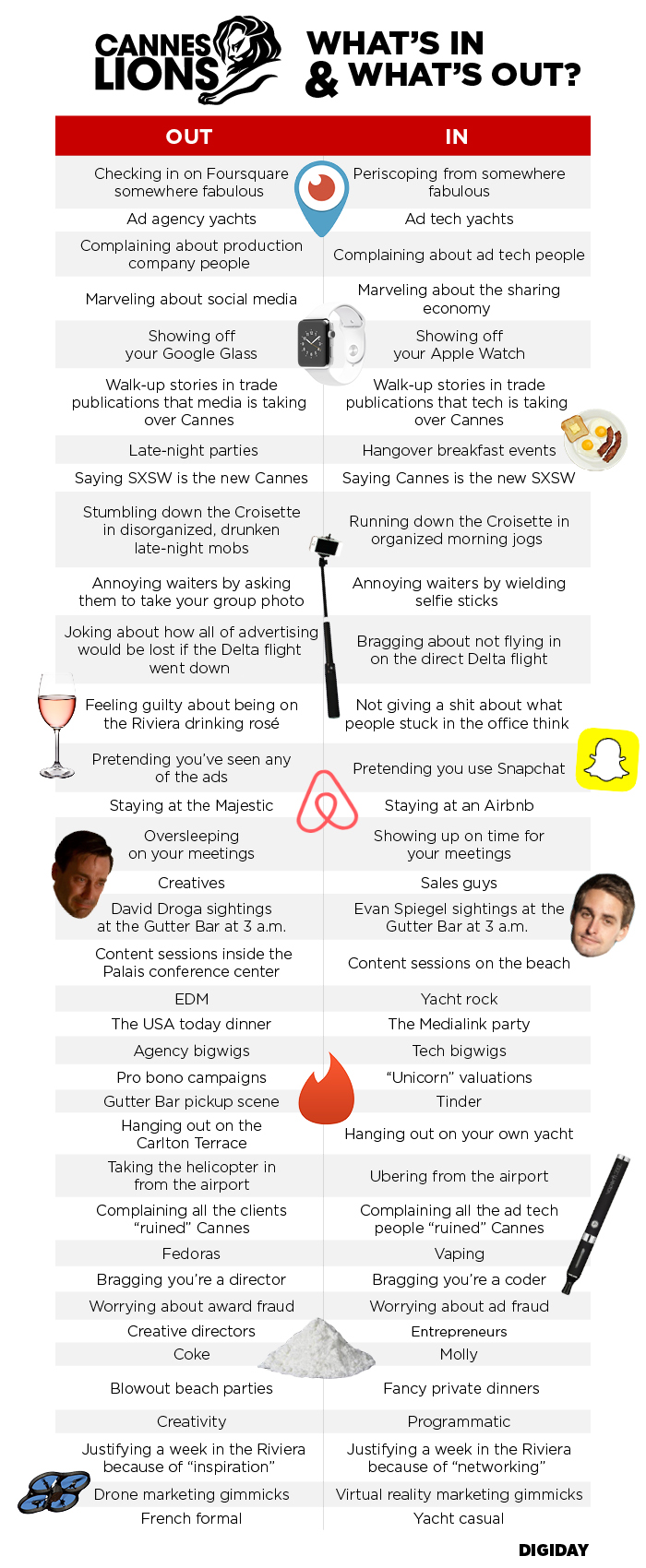 https://digiday.com/?p=122406