'Don't order the seafood platter': The beginner's guide to Cannes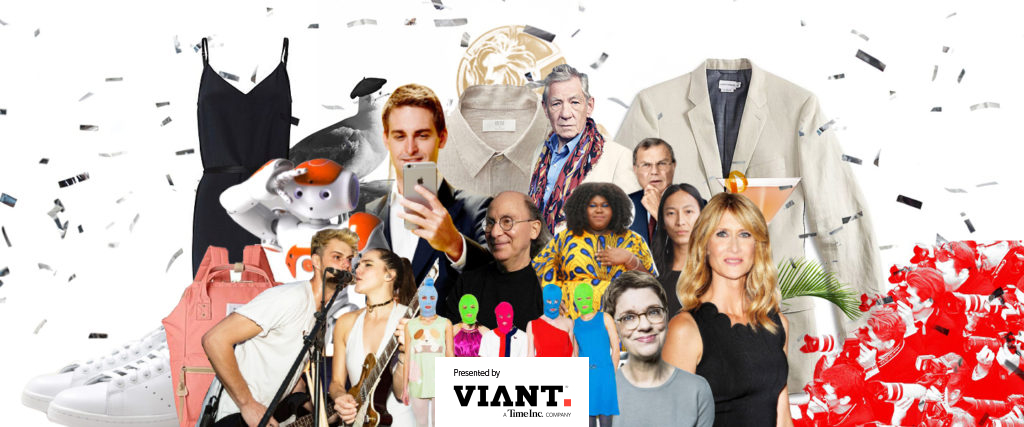 Every year, the media and marketing industry decamps for the Cannes Lions. For many, this is an annual pilgrimage. But there are always the wide-eyed newcomers, excited and nervous for their first time immersed in the bacchanal that is Cannes.
We spoke to Cannes veterans — those who have been on the front lines and seen it all — for their pearls of wisdom for the new generation.
Terence Kawaja, CEO, Luma Partners (four Cannes trips)
"Success at Cannes boils down to three things: comfortable shoes, extra cellphone juice, and an above-average ability to metabolize ethanol."
Jason Krebs, chief business officer, Tenor (four Cannes trips)
"Have as many meetings set ahead of time as possible. It's good to be chatting up the right people at the many social events, but planning ahead for real face-to-face conversations is immeasurably more valuable. Have the big idea ready to go for your current clients that you want to bring to a higher level of partnership. You're basically seeing all the same people you just saw five months ago in Vegas — Cannes is merely an outdoor CES on the Mediterranean — so don't forget to get specific follow-up points for when everyone goes home. Be realistic that everyone is on meeting overload, so getting focus for when you resume normal business can only happen if you get specific, agreed-upon outcomes from your big idea pitch. Bonne chance!"
Javier Campopiano, chief creative officer, Saatchi & Saatchi New York (six Cannes trips)
"Stay hydrated; remember, rosé is not water. Don't feel like you need to be everywhere at once. Cannes FOMO is strong. When you feel it, just go to the Palais and see some work; that's still the best part of the festival. Go to the galas. You need to feel envy to produce better work. Beware of cellphone roaming. I once spent a fortune in Argentinian currency casually using the Maps app to find Mocca cafe. If you are lucky enough to win a Gold Lion, go to your room and leave it there. Don't carry it with you all night long at the Shots party. It's not sexy. Stop for a second and enjoy. You might be used to it, but spending a whole week 'working' in the south of France is not normal. You'll look back on it when you're old and think, 'I was a lucky bastard!'"
John McCarus, chief marketing officer, WatchMojo (four Cannes trips)
"Don't miss dinner. There is absolutely nothing to eat there past 10 p.m. — anywhere. You will never see the beach, so forget about it. But if you just stand on La Croisette between the Carlton and The Majestic in shorts, you can do seven figures of business in a day. Go to the awards shows. See the work. It's the best work because of the time and energy on judging, debating and discussing. What other awards show forces you to take an entire week off work?"
Erika Nardini, CEO, Barstool Sports (12 Cannes trips)
"Don't order the seafood platter because it's ridiculously expensive. Get your real estate at the Carlton early because the terrace fills up fast. If you want to see and be seen, that's the place to be, and if you don't get your real estate early, you're screwed. Bring extra linen because you're going to be outside all day. And don't just talk to other publishers or other people like you."
Adam Ostrow, chief strategy officer, Mashable (four Cannes trips)
"Don't fly all the way to Cannes to meet with people from New York City. Cannes attracts a very international crowd and is a great opportunity to expand your network. And bring a hat — the sun on La Croisette can be brutal, and you'll spend a lot of time walking back and forth between events."
Christian Hughes, president, Cutwater (six Cannes trips)
"Don't overschedule yourself, as things will come up, so you need to retain the flexibility to go with the flow. Don't overdo it on the first night and stay out until dawn if you're over 40 — like me. It's an inspirational event and great opportunity to converse with some of the best people in our business, so make the most of it. You can sleep on the way home."