In content-marketing era, agencies tap publishers for expertise
July 3, 2014 • 3 min read
•
•
In a case of if-you-can't-beat-em-join-'em, DigitasLBI has conceded the only way to out-BuzzFeed BuzzFeed is to work with BuzzFeed.
This week the agency officially launched its BuzzFeed In Residence program, which allows BuzzFeed to embed creatives in DigitasLBI teams to teach BuzzFeed's distinctive approach to digital content. DigitasLBI says it has to learn from BuzzFeed, which has built a big business by both creating a unique approach to viral content and constantly tweaking it over time. The program is an extension of BuzzFeed's existing agency education programs.
"We want to train our teams to think more like an editorial newsroom," said Atit Shah, creative director at DigitasLBi. "We have to better understand how to create brand-minded content that actually speaks at the speed and appetite of audiences at a large scale. It's not firsthand knowledge yet."
But it's knowledge that is increasingly vital as more brands are launching their own newsrooms (often with input from sites like BuzzFeed) in order to circumvent agencies entirely.
DigitasLBI isn't alone. In June, 360i announced its plans to use Mashable Velocity, a proprietary tech platform that Mashable's editorial team uses to spot, predict and track the life cycle of viral content. 360i will use the tech to similar ends, digging into viral trends to figure out how to tweak its own social media, content creation, and marketing strategies. This move marked the first time Mashable has given a third party access to the platform, which it has been working on since 2011 .
"The ability to see what digital content is going viral next will help us keep ahead of the curve," said Matt Wurst, vp of social media at 360i, who added that the agency is still exploring how to put Velocity to use.
Both deals show that, when it comes to content and the Web, publishers know what agencies don't. Effectively an agency in its own right, BuzzFeed already pitches itself on the idea that it can spread brand messages to audiences just like it does with its own editorial content. That's put it in direct competition with agencies, which are under pressure from brands to help them stay relevant in a busy, fragmented media ecosystem. Brands are increasingly looking for agency partners that can help them stay ahead.
All of this is core to what DigitasLBI is trying to do with BuzzFeed. While BuzzFeed partnership is still in its early days, it has already unearthed its share of Eureka moments, some big, most small. Adam Shlachter, head of media activation at DigitasLBI, said that working with BuzzFeed has helped the agency learn how even tiny tweaks like changing video length can have big effects on sharing numbers.
But one of the big learning experiences so far has been speed. Agencies are used to moving slowly, buying inventory in advance and methodically planning and executing brand messages. The Web has disrupted that process, forcing brands and agencies to accelerate how quickly to plan and react to current events. And while that has helped create a good number of Oreo moments, it has also created a fair share of real-time KLM-level embarrassments.
"In the old world of advertising, there was a certain preciousness to the build-up of the narrative," said Shlachter. "People are hopping around the Web now, and you have a split second of consideration, so we're learning how to earn attention immediately and in a way that's going to stick and keep the viewer in."
This is a two-way street. While BuzzFeed is teaching agencies how to create for the Web, it's also learning the ins-and-outs of how agencies work. What's more, teaching the BuzzFeed way means BuzzFeed will be an ideal partner when DigitasLBI is looking for a way to distribute its messages. "It's a push and a pull," said Shah. "We're getting savvier about operating more editorially, but we're also expanding BuzzFeed's understanding of our world. It's a yin-yang sort of thing."
https://digiday.com/?p=79871
September 28, 2023 • 4 min read
•
•
Some content creators are using generative AI tools to spark new levels of creativity and innovation and are sharing their experiences online in how they're using these tools to streamline their workflows and boost productivity.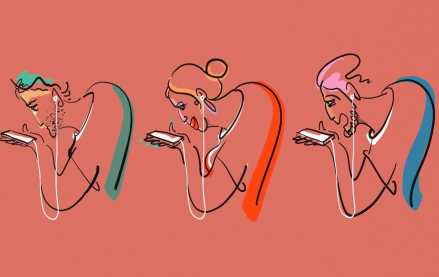 September 28, 2023 • 6 min read
•
•
In this edition of the weekly Digiday+ Research Briefing, we share focal points from Digiday's recently released reports on marketers' evolving social media tactics, including how they're using Facebook less and diving into YouTube Shorts more.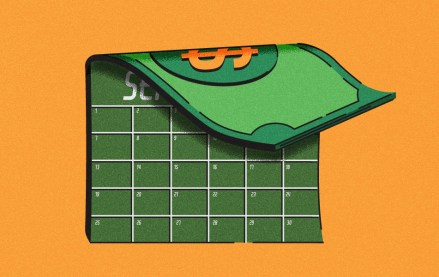 September 28, 2023 • 4 min read
•
•
In 2023, some brands' executive boardrooms are still insulated from the chill of crypto winter, for better or worse. But the rising pressure of crypto skepticism has made it more urgent than ever for companies to figure out how to use blockchain technology to support their core offerings and customer base rather than simply dropping branded NFTs and hoping for the best.