How an eyewear brand is going programmatic with TV ads
October 20, 2014 • 3 min read
•
•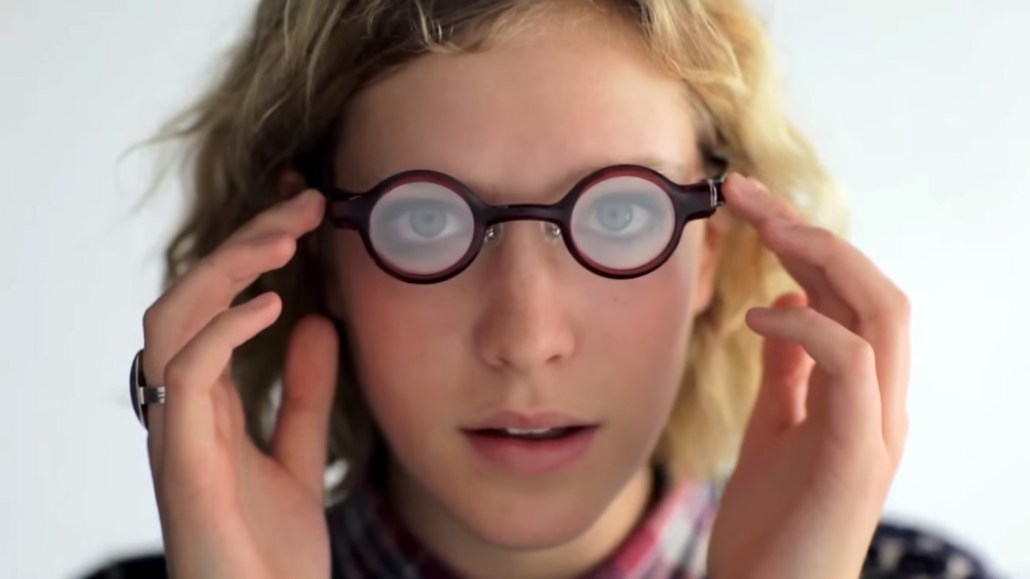 Adlens
Adlens, a little-known eyewear brand, has found big success by taking a programmatic approach to television advertising.
The 9-year-old British company makes a line of low-cost, adjustable glasses, enabling the visually challenged to shift their focus from close up to far away with the twist of a knob. This isn't a millennial product — Adlens' customers are typically 45 and up. To launch the brand in the United States and advertise Adlens Adjustables, a $30 plastic model, the company turned to ad agency True North, which advised a twist on a tried-and-true TV effort.
"In the majority of cases, our clients who have been very successful on the Web have that brand awareness already," Tom Goosmann, chief creative officer at True North, told Digiday. "Web users are very savvy and very cautious these days, so to the extent that they are looking for that extra bit of reassurance, TV is still there, particularly in [Adlens'] very targeted age range."
The problem: Adlens didn't have millions of dollars to splurge on endless TV spots. Instead, True North turned to the nascent world of programmatic TV advertising, where Web-like audience targeting techniques are brought to TV spots. Programmatic TV firm Simulmedia enabled the agency and its client to focus on buying a particular audience (45 and older with an income of at least $25,000) rather than advertising against a particular program.
Such demographic targeting is no sweat on the Web, but TV doesn't have cookies. Instead, Simulmedia identified that distinct audience by aggregating data from Nielsen and MRI, then leveraged its partnerships with national networks and other programming distributors to reach those viewers.
The television campaign, which featured a 30-second spot explaining the concept with a direct call-to-action, ran from Sept. 14 to Sept. 30 across 25 different networks. Before the joint television and digital campaign, Adlens averaged 30 unit sales a week. During those two and a half weeks in September, Adlens sold over 3,000 units, according to the company. The Adlens site saw a big boost during that period, too: over 4,000 daily unique visitors, a 700 percent traffic increase.
The whole Adlens campaign across TV and digital has cost far less than $1 million, with about 60 percent going to TV, said Goosmann. Audience-buying tech lowers the barrier to entry for television advertising, making it just another line item, he said.
Sales numbers have died down since the initial TV run ended, but Adlens is still selling roughly 50 glasses a day, substantially more than prior to the campaign. True North said the traffic driven by the TV campaign has provided a valuable pool of data and leads for its continued digital efforts.
"The cookie pool that generated for us has enabled our Facebook retargeting and our Rocket Fuel [programmatic media buying] to really pay off," said Goosmann.
While television remains a key part of the advertising mix for most agencies, few are as vocal about its future potential as True North. A lot of that is political posturing, with people not wanting to be seen as behind the times, said Pivotal Research analyst Brian Wieser.
"Very few people have an interest in advocating for the incumbent medium," he said. "If someone in an agency were to come out as a defender of traditional TV… good luck in the next pitch. You would hear from someone at their own professional risk."
In True North's view, audience-buying and analytics for TV is one the most cutting-edge developments in the advertising ecosystem. Still, "there's a certain irony to innovating in this older medium," admitted Goosmann.
Whatever the industry-wide perception, the agency has been pleased with its experiment in the field so far — as has Adlens, which just signed a new contract with True North.
https://digiday.com/?p=92303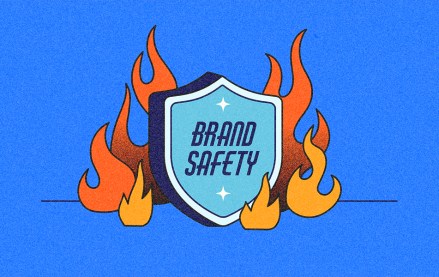 November 28, 2023 • 6 min read
"Major brands' search ads can appear on piracy, pornographic and sanctioned websites," research claims.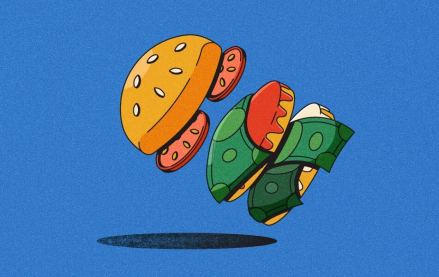 November 28, 2023 • 6 min read
As more influencers look to get into food content creation, brand opportunities are following.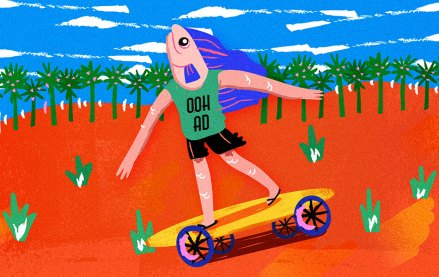 November 28, 2023 • 7 min read
As major marketers like Maybelline experiment with faux OOH, more marketers are open to the idea.