Alibaba, the Chinese e-commerce giant, is extending its many tentacles into international markets as part of its aspirations to become a global business.
Earlier this week, the Financial Times reported that AliExpress, an e-commerce arm of Alibaba that sells products from Chinese retailers to customers in 150 countries, was setting up operations to allow retailers from those countries to sell their goods to customers in their home markets and other markets internationally.
The move is part of a "broader globalization strategy," according to Trudy Dai, the president of Alibaba's wholesale marketplaces division.
Alibaba wants to do what Amazon (which in April pulled business operations out of China) has so far been unable to: Create an international e-commerce marketplace. It's all unfolding under Alibaba's New Retail strategy, which Alibaba president Mike Evans was brought on in 2015 to expand out into a global initiative.
Alibaba's approach to building an international business is two-fold: In developed e-commerce markets, the company is working to get international brands to sell to customers in China through Tmall, acting as a "gateway to China," according to the company. In developing markets, the approach is to build or buy e-commerce marketplaces in developing markets and acquire those customers.
According to Evans, Alibaba's vision is that New Retail is the global future of retail. New Retail, as Alibaba phrases it, is the company's strategy to "digitize the entire retail value chain," meaning small- and medium-sized brands, physical stores and local and international sellers all have access to the same data and digital infrastructure that Alibaba uses to operate its e-commerce marketplace, Tmall. That's served as the backbone of its international expansion.
"A big part of our globalization strategy is connecting brands and small businesses from all over the world directly to the Chinese consumer," Evans said during the NRF Show in January. "China is a massive consumer market and an attractive growth opportunity for many businesses today and in the future. Many brands globally have not properly understood the China opportunity."
His job is to solidify Alibaba as the leading e-commerce company globally. In understanding Alibaba's global ambitions, there are a lot of players, moving parts and priorities to unpack.
The first piece of Alibaba's strategy — "the gateway to China" — is to get established international brands in developed markets to work with the marketplace by making it easier for them to appeal to and target Chinese customers. This has played out in a series of initiatives. The Tmall Luxury Pavilion, launched in 2017, offers a more high-touch customer experience only open to people Alibaba knows would be shopping for luxury brands. Since, 80 brands including Burberry, Valentino, Versace and Stella McCartney have joined. Outside of the luxury category, Alibaba has positioned itself as a partner for mass brands to create new products better targeted to Chinese customers. The Tmall Innovation Center works with international brands like Unilever and Mars to offer research development and data resources to drive China-specific product development.
And for less established brands in developed markets, there's Taobao Global. Taobao Global works with small- and medium-sized brands that don't have the resources to set up their own teams and operations in China to help them get access to Alibaba customers by setting them up with merchants who will sell their products on Taobao, Alibaba's other consumer marketplace.
To target developing e-commerce markets, Alibaba is taking a "local to local" strategy: It's either acquiring or investing companies that have existing tethers to local customers to introduce them to China's local customers, or setting up bridges in-house that make it easier for customers in other countries to shop Alibaba, and businesses in other countries to sell there.
AliExpress is a growing part of this strategy: It's a small- to medium-sized business platform that sells products from retailers in China to customers internationally, now being expanded to invite similar sized sellers from international regions to sell in their own markets as well as other countries — except China, where they would sell through Tmall or Taobao. Alibaba.com, meanwhile, is the company's international B2B business, linking businesses to a network of suppliers while enabling otherwise expensive logistics like cross-border shipping. Most recently, Alibaba.com partnered with Office Depot in March to join forces on inventory and domestic shipping.
Alibaba last year bought Lazada, an online marketplace selling to customers in Southeast Asia, investing a total of $4 billion into the company and posting an Alibaba executive into the CEO position last year. It also has a controlling stake in Paytm, an Indian e-commerce payments company, and a minority stake in Turkey's leading e-commerce platform, Trendyol.
So, as the strategy boils down to two key initiatives — win over the big players and buy up the smaller ones — more brands, sellers and customers will be pulled into Alibaba's orbit, either directly or indirectly. As Amazon struggles to get footing in regions like China and India, Alibaba is building a two-way network of business in and out of China.
"Whereas Amazon builds moats, Alibaba builds bridges," Evans said.
Harry's and the purity of DTC
Harry's has made DTC history after being acquired by Schick parent Edgewell for $1.4 billion, more than the $1 billion its predecessor Dollar Shave Club sold to Unilever back in 2016. Unlike other DTC acquisitions, Edgewell is looking to the brands' founders, Alex Katz-Mayfield and Jeff Raider, to do more than simply run their brands under the Edgewell umbrella. Instead, the two will be overseeing U.S. operations of a portfolio of brands to connect them better to customers as well as rethink wholesale relationships.
It's a momentous exit, but not one that says much about the future of direct-to-consumer brands and whether or not any of them can survive independently, especially considering the money they've raised. Harry's, while its valuation post-purchase was unknown, raised $461 million. Loose Threads puts the company's potential valuation between $1-1.5 billion, which would make the $1.4 billion acquisition a down round for the brand. To that end, Harry's founders have been building a DTC brand outside of the lines of the typical definition of a DTC brand, which is a brand selling to customers only through direct online or in-store channels. Raider told Digiday in March that the company eventually decided it didn't matter if it was DTC-majority or DTC-first.
"For a while with Harry's, we thought of ourselves as DTC-only. Then it was DTC-majority. Then it was DTC-first, that was going to be the focus. But that ended up feeling like an unnecessary constraint," Raider said. "What we evolved to is being a customer-first brand. If at some point we sell more through retail than we do online, that's okay. It's about meeting customer expectations."
Raider went on to say that Warby Parker, which he also co-founded, has only managed to stick to its own in-store and online retail channels because there's no Target-equivalent for the glasses category. For a brand like Harry's to reach scale, it has to be where the people are, regardless of what trendy Instagram brands try to tell you. And when Harry's launched Flamingo, a women's shaving brand, it launched in Walmart stores.
"Naturally, direct retail is going to grow as people start shopping there more over time. But for now, people still really enjoy shopping in stores," Raider said.
And we'll keep waiting for the first heavily-funded DTC brand to IPO.
CBD Boom
A new report from BDS Analytics has captured the sudden growth of the CBD market. As literally everyone looks to cash in, from CVS to Amazon to Coca-Cola, here are the numbers to know.
Sales of CBD are expected to exceed $20 billion by 2024 in the U.S., an annual growth rate of 49%.
That's an increase from $1.9 billion in sales today.
Customer penetration is still only at about 15%.
Together, THC and CBD products will make up a total market of $45 million by 2024.
CBD sales at dispensaries are outpacing the growth of overall sales at dispensaries.
What we've covered
The Harry's exit: Edgewell has bought a DTC brand with a major wholesale operation.
Accelerating data: Target's accelerators help the company build out its own data strategies.
Subscribe to the Digiday Retail Briefing: An email with news, quotes and stats covering the modernization of retail and e-commerce, delivered three times per week.
https://digiday.com/?p=333633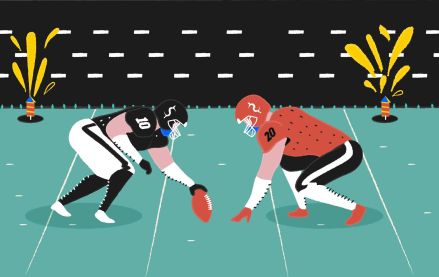 December 6, 2023 • 4 min read
In response to this challenge, the NFL's Detroit Lions have adopted a proactive strategy, introducing an extra channel for their local NFL broadcast. The objective is to broaden advertising opportunities, leverage direct-to-consumer distribution, and establish stronger connections with local fans, with the ultimate goal of increasing preseason viewership.
December 6, 2023 • 4 min read
It's been over a decade since the most recent entry in the wildly popular "Grand Theft Auto" series came out in September 2013, meaning anticipation for "GTA 6" has been building for years. Rockstar titled yesterday's trailer as "Trailer 1," making it clear that the company is poised to launch a massive marketing campaign in the lead-up to the game's 2025 release.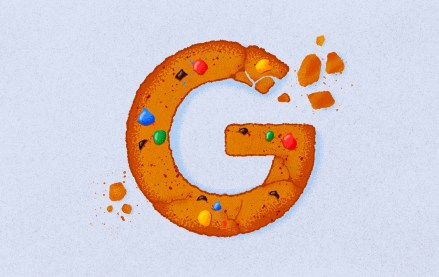 December 6, 2023 • 4 min read
A healthcare client that decided to scrap all conversion tags and cookies within weeks provides a case study for what will likely be a common experience in a year's time.