Brands getting ready to welcome Donald Trump into the White House have a very thin line to walk. 
New Balance's vp for public affairs told a WSJ reporter Wednesday that until now, the company has felt like President Barack Obama has "turned a deaf ear" to its concerns — and that Donald Trump will ensure things move in the "right" direction with his presidency. The bone of contention is the Trans-Pacific Trade Partnership, which New Balance has criticized heavily; Trump is against the agreement.
New Balance: "The Obama admin turned a deaf ear to us & frankly w/ Pres-Elect Trump we feel things are going to move in the right direction"

— Sara Germano (@germanotes) November 9, 2016
In an update provided to HighSnobiety Thursday morning, New Balance elaborated:
"As the only major company that still makes athletic shoes in the United States, New Balance has a unique perspective on trade and trade policy in that we want to make more shoes in the United States, not less." 
New Balance is a young, hip brand that has collaborated with city-popular companies like Concepts and Kith. The tone of its welcoming of the Trump era "leaves a bitter taste in the mouth," writes HighSnobiety.
"New Balance taking a stance isn't the problem, because the majority of youth think it's OK for brands to be involved in politics," said Rachel Saunders, insights and strategy director at The Cassandra Report. "The real issue is that the company's timing and motivations for the apparent endorsement come off as self-serving. That will rub some people the wrong way regardless of their political leanings." According to the company's recent report, 48 percent of U.S. youth would stop supporting a brand if its political views differed from their own.
On social media, alienated fans of New Balance lashed out against the company.
Burning my @newbalance sneakers once I get home today. Shame on you!

— Magen Martin (@missmagen23) November 10, 2016
For brands, which have been told by marketing play books that having a "point of view matters" and that millennials expect them to get involved, the results of this divisive election present a bit of a minefield. There are pundits who would advise to play the "emotion" card Trump supposedly played. A post-election report by Forrester advises as much: "Nothing motivates consumer behavior more effectively than emotion," it reads, advising brands to put more emphasis on driving emotion — even if it's polarized emotion.
Richard Edelman, CEO of PR company Edelman, said that businesses, tempted by Republican dominance, may end up seeking "less oversight" in areas like financial services or the environment. "This would be a mistake of monumental proportions and seen as the politics of self-interest," he said. Brands — and those leading them — should lead and educate employees on issues like trade and immigration, said Edelman.
Other brands are weighing in. Starbucks CEO Howard Schultz, who has made no secret of his dislike for Donald Trump, wrote a letter striking a note of reconciliation to employees. He said that while he was "stunned" by the results, it was time to come together. (Co-incidentally, Wednesday is also the day Starbucks brought back its holiday red cups, which Trump last year suggested customers boycott for being too secular.)
In a letter to staff, Apple CEO Tim Cook wrote that "the only way to move forward is to move forward together." Cook noticeably did not mention Trump — who attacked the company for its positions on data — by name. Amazon CEO Jeff Bezos congratulated Trump — who has railed against Amazon over antitrust issues — in a tweet.
Congratulations to @realDonaldTrump. I for one give him my most open mind and wish him great success in his service to the country.

— Jeff Bezos (@JeffBezos) November 10, 2016
Macy's, which stopped carrying Trump brands after the president-elect called Mexicans "rapists" in a speech last year, said it's not changing its stance despite the results of the election, earning it furor online from pro-Trump supporters. In an interview with Business Insider, CFO Karen Hoguet said she didn't know how the election may affect the company. "I'm not going to answer [the question]," she told Business Insider. "I have no clue."
https://digiday.com/?p=209309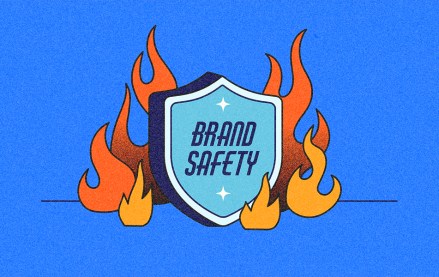 November 28, 2023 • 6 min read
"Major brands' search ads can appear on piracy, pornographic and sanctioned websites," research claims.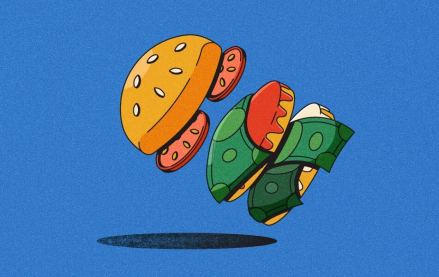 November 28, 2023 • 6 min read
As more influencers look to get into food content creation, brand opportunities are following.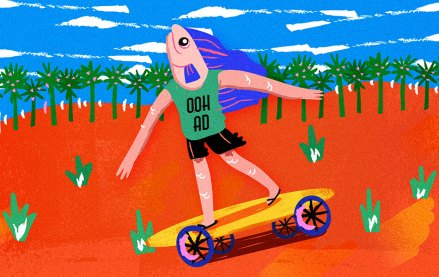 November 28, 2023 • 7 min read
As major marketers like Maybelline experiment with faux OOH, more marketers are open to the idea.