Why brands are using Amazon as an outlet store
September 13, 2018 • 5 min read
•
•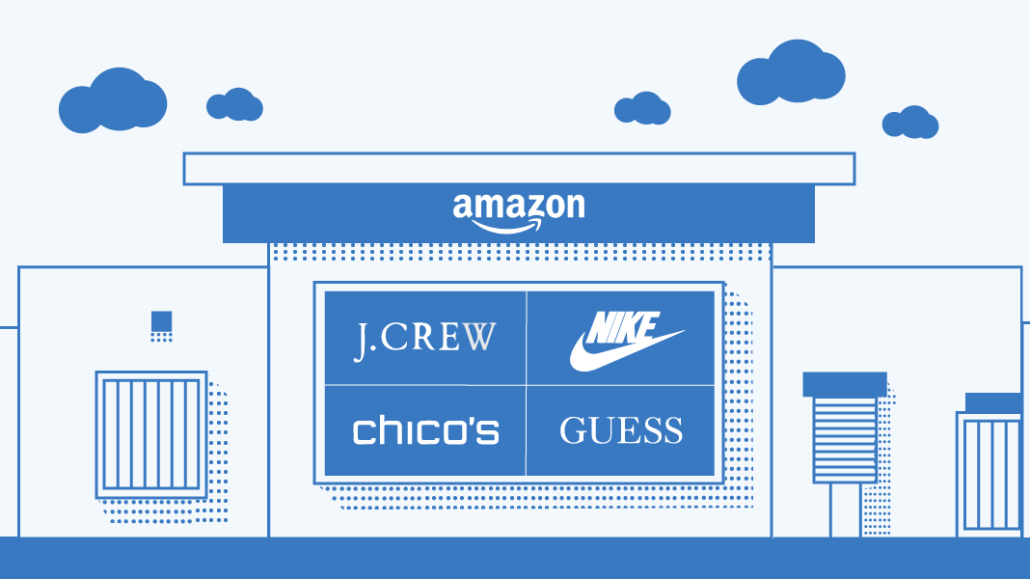 Subscribe to the Digiday Retail Briefing: A weekly email with news, analysis and research covering the modernization of retail and e-commerce.
The outlet mall may soon be Amazonified.
Brands are moving one step closer to shedding their reluctance to sell on the platform. J. Crew, for example, recently rolled out an Amazon store for its lower-priced Mercantile label in a move that marked a shift away from a previous reluctance to do so, with its former CEO last year saying it wouldn't sell on Amazon because Amazon "owns" the customer and could easily put best-selling items into its own private label collection. 
Brands are waking up to the fact that getting in front of the consumer necessarily means selling on Amazon. J. Crew is the first to openly use the platform to offload discounted merchandise; for now, others are rolling out curated selections of inventory. For example, Nike, which didn't comment for this story, last year confirmed it's offering "a limited Nike product assortment" of footwear, apparel and accessories as it evaluates results.
Gap isn't on Amazon, but CEO Art Peck said two years ago that it would be delusional not to think of selling on Amazon, as it considers plans to broaden the mix of channels it uses to reach new customers. Analysts say using Amazon as a platform to sell discounted, off-price merchandise can help brands better manage inventory and allow them to more efficiently channel it to bargain-hungry shoppers.
"You're segmenting your inventory by channel so that you're selling your current season's stuff in your own flagship stores, while trying to get rid of last year's stuff through this virtual outlet — it would be like pushing last season's stuff off to Woodbury Common," said Marie Chan, a partner at Vivaldi.
It's still largely an experiment though — and it may not work for companies whose brand image isn't yet a household name or thrives on some form of exclusivity.
J. Crew did not respond to requests for comment, but Forrester principal analyst Sucharita Kodali, who once argued Gap shouldn't sell on Amazon due to competitive concerns, said recognized brands would likely do well on Amazon, but right now it's just an additional platform among many for retailers to quickly move inventory.
"Brands already use eBay for liquidation so Amazon makes sense; it's a self-fulfilling prophecy if you are recognized and on Amazon," Kodali said. "But do these brands need Amazon? I don't think so."
For J. Crew, having Amazon work with the brand was a key selling point, CEO James Brett said earlier this month, pushing out others who may be rolling out competing offerings, and routing out third-party sellers.
For larger-scale brands, competitive pressure from Amazon is less of a factor, and Amazon marketplaces function primarily as ways to move off-price inventory quickly while keeping the core of offerings on the retailer's own e-commerce sites, said e-commerce and retail analyst Andrew Lipsman.
"Apparel brands like J. Crew are probably right to treat Amazon as a virtual factory outlet where they can sell more commoditized fashions without the same risk of commoditizing their brand as if they were selling their premium fashions," he said. 
The model has still yet to yield convincing results for speciality retailers that are growing their brand recognition. Bag retailer Caraa Sport, which operated as a third-party seller on Amazon for a year, said it tried to use Amazon as a liquidation channel during the Christmas season but later pulled back after less than encouraging results.
"The liquidation [through Amazon] wasn't really successful, and we don't really have a good answer [why]," said CEO Aaron Luo. "Intuitively, we know the same product was for sale on our own website and it sold out; we're able to do more digital marketing and strategizing [for Caraa's own e-commerce site]," he said.
Luo added that selling on Amazon means Amazon owns the data and experience, and beyond a higher-level understanding of visitors, it was difficult to carry out targeted marketing campaigns to would-be customers. But Amazon counters that brand store owners on Amazon have access to dashboards to analyze daily visits, pageviews, sales and sales units. It claims data is displayed by page and traffic source, visibility that helps brands build marketing strategies and ways to drive store traffic. For example, Levi's, according to Gartner L2, directed ad referrals to its Amazon store, resulting in increased web traffic and better organic visibility of its Amazon store. Luo said he doesn't rule out the possibility of future use of Amazon as a liquidation channel but said larger brands have an edge.
"If you don't need to continue to promote your name, and you're already a household name that the majority of people know, then your chances of winning are higher," he said.
Another challenge for emerging brand names, he added, is Amazon's ability to track customer preferences and purchase activity, intelligence that could be used for competing private-label introductions.
Amazon said it's building a platform with a range of inventory and brands aimed to suit different types of customers.
"We have tens of millions of customers shopping fashion on Amazon, and no two customers are the same," an Amazon spokeswoman said. "Our focus is on innovating the shopping experience and providing a broad selection – from small, burgeoning designers to well-known brands – to help customers discover exactly what they need and want."
For marketers who advise retailers on customer-acquisition strategies, whether or not retailers have an Amazon store, having some kind of Amazon strategy is a must-have. Todd Bowman, senior director for Amazon and eRetail at Merkle, said brands go through three stages in their approach to Amazon — from fear, to frenemy to recognizing the inevitability of some form of Amazon strategy. He argues it's up to brands to curate experiences on Amazon in order to grow their reach.
"No matter what your decision is on working with Amazon, you need to have Amazon within your marketing strategy," he said. "Those who are on Amazon need to make sure they're telling their story with enhanced branded content, have a very good user experience and utilize paid ads to support all that."
https://digiday.com/?p=302804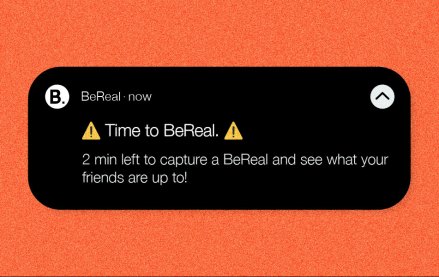 October 4, 2023 • 4 min read
•
•
BeReal launches its first global campaign, hoping to drum up buzz with users. Now, marketers are reconsidering the app.
October 4, 2023 • 7 min read
•
•
There are still those who believe that AR has a place in the marketing funnel, however big or small right now.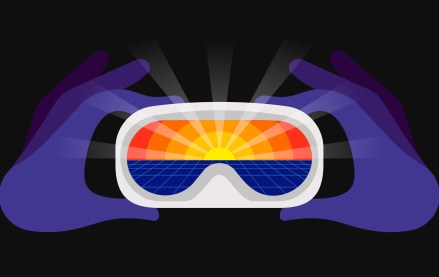 October 4, 2023 • 3 min read
•
•
With Pokémon Go revenues falling year-over-year, Niantic, its developer, is looking beyond its popular augmented reality game to generate profits.