It was the biggest social TV moment of last year, with Twitter reporting that a peak of 5,000 tweets per minute, and 600,000 tweets after it premiered the first time. So it was no surprise that Wednesday night's Syfy premiere of "Sharknado 2: The Second One" (same plot, different city) brought out plenty of brands that tried to get in on the communal conversation.
This one actually kind of makes sense, Weather Channel.
[GIF] @SyFy Wet + Stormy + Sharknado = #ItsAmazingOutThere #Sharknado2TheSecondOne https://t.co/aPC6zbYUM6

— The Weather Channel (@weatherchannel) July 31, 2014

Nonprofits ASPCA and the Red Cross of Philadelphia get in on the act.

For these shelter dogs, one storm will change everything! https://t.co/zogzzKxS3n #Barknado #Sharknado2TheSecondOne pic.twitter.com/gG3aG82ePC — ASPCA (@ASPCA) July 30, 2014

In the event of a #Sharknado We recommend having a kit and downloading the #redcross apps! #Sharknado2TheSecondOne pic.twitter.com/TaPsWHXx0R

— Red Cross Philly (@RedCrossPhilly) July 31, 2014

Poor showing, Lenovo. Minus points for the terrible Photoshop job.

Thinknado. #Sharknado2TheSecondOne pic.twitter.com/i2i3fwTGtu — Lenovo (@lenovo) July 31, 2014

Priceline makes a dubious connection between travel and tornadoes.

Tornadoes may be perfect for sharks, but we humans prefer saving on airfare with Priceline. #Sharknado2TheSecondOne pic.twitter.com/BUpX8c4Wxb

— Priceline.com (@priceline) July 31, 2014

Miller Lite appeals only to the most die-hard of fans with a reference to screenwriter Thunder Levin's initial reaction when Syfy approached him to write the script.

What's all this about SharkNATO? #Sharknado2TheSecondOne pic.twitter.com/36eybHnPGb — Miller Lite (@MillerLite) July 30, 2014

U.S. Cellular gets random.

Now charging…straight towards us. #Sharknado2TheSecondOne pic.twitter.com/lgwQRVWsZk

— U.S. Cellular (@USCellular) July 31, 2014

Trolli Candy recalls that it does produce some shark-themed products.

Fear not. With Sour Watermelon Sharks by your side, you're safe watching #Sharknado2TheSecondOne pic.twitter.com/h1xVXmhmfw — Trolli Candy (@Trolli_USA) July 30, 2014

Say what you will, but at least Moe's Southwest Grill put some effort into this.

Puntastic, DiGiorno.

It's not delivery, it's DIGIORNADO hahahaha so timely #Sharknado2TheSecondOne

— DiGiorno Pizza (@DiGiornoPizza) July 31, 2014

Subway is one of the marketing partners for the film, and Jared 'the Subway guy' Fogle even made a cameo — along with an "Eat Fresh" joke. Subway restaurants across the U.S. featured in-store displays promoting the film. In a release, the brand said it would be live-tweeting the film with "cheesy sub-liners." A sample below.

.@CathBrad How about a beach towel so you can maximize your shark watch on your next beach trip? DM us. pic.twitter.com/vZa2dPSfhu — SUBWAY Restaurants (@SUBWAY) July 31, 2014

https://digiday.com/?p=82593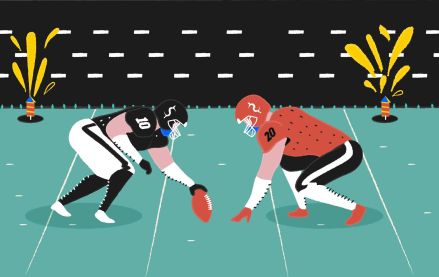 December 6, 2023 • 4 min read
In response to this challenge, the NFL's Detroit Lions have adopted a proactive strategy, introducing an extra channel for their local NFL broadcast. The objective is to broaden advertising opportunities, leverage direct-to-consumer distribution, and establish stronger connections with local fans, with the ultimate goal of increasing preseason viewership.
December 6, 2023 • 4 min read
It's been over a decade since the most recent entry in the wildly popular "Grand Theft Auto" series came out in September 2013, meaning anticipation for "GTA 6" has been building for years. Rockstar titled yesterday's trailer as "Trailer 1," making it clear that the company is poised to launch a massive marketing campaign in the lead-up to the game's 2025 release.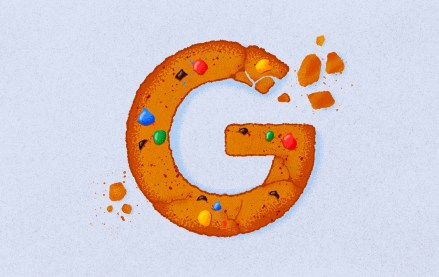 December 6, 2023 • 4 min read
A healthcare client that decided to scrap all conversion tags and cookies within weeks provides a case study for what will likely be a common experience in a year's time.