Which Brand Is Most Likely to Pull An @Oreo on Sunday?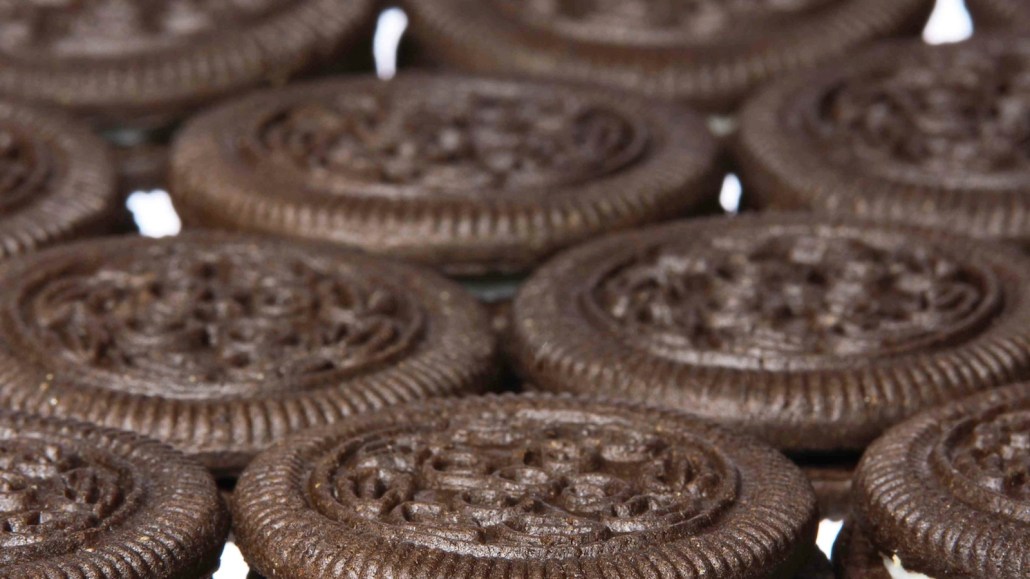 The Super Bowl appears set to be the apogee of real-time marketing, judging by the eagerness of brands to jump into the fray during comparatively smaller events like the Golden Globes and the Grammys.
It was of course last year's Super Bowl that touched off the frenzy of real-time marketing efforts as brands, like it or not, tried to literally "join the conversation." Of course, for every Oreo "tweet heard round the world" (which itself is a stretch, to put it generously) there's dozens and dozens of duds. For that, brands, Digiday would like to thank you.
Digiday plans to cover the Super Bowl this year exclusively through the real-time marketing efforts by brands. We will be on the lookout for both the ham-handed (please, please, please) and the sublime. Each quarter, a Digiday writer will give a rundown of what brands bumrushed the field. Needless to say, we expect it to get messy.
With that in mind, here's a rundown of our odds of which brands will achieve the iconic status of the Oreo "you can dunk in the dark" tweet or Arby's recent reply to Pharrell about the giant hat he wore to the Grammys.
Gain Laundry 20-1
It's detergent. Still, this brand is going all-out on Twitter with an account that's high energy, slightly desperate and this side of crazy. It was an enthusiastic tweeter during the Grammys, and you should expect the same during the Super Bowl. This is an unpredictable business, and 2014 might just be the year of the underdog. Leave it all on the field, Gain!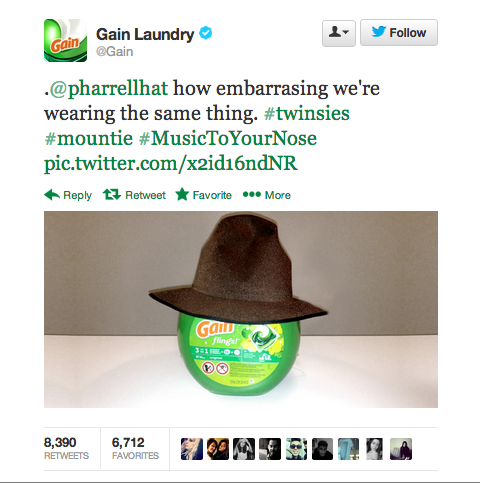 Oreo 15-1
You have to hand it to the Mondelez brand: It has mostly moved on from its big moment. Last year's Super Bowl blackout tweet was lightning in a bottle, and the brand doesn't appear to want to push its luck. That's not to say it might not see an opening to bring back the magic, but our feeling is this is highly unlikely. In the history of real-time marketing, no brand has won two years in a row. Besides, it might want to concentrate on fixing its recent spammy tweeting strategy first.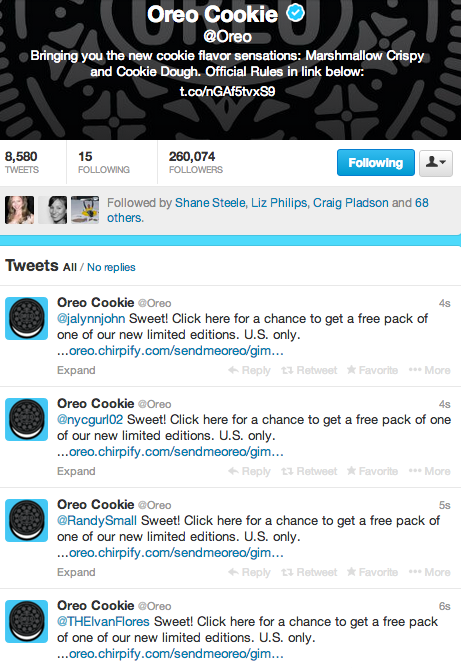 Applebee's 10-1
Do not sleep on everyone's favorite neighborhood hangout. I don't know if it's on-brand or not, but the Applebee's Twitter account is weird and slightly unhinged. It's worked to the tune of 265,000 followers. Sure it tweets photos of greasy appetizers with corny hashtags, but it also is known to unleash a volley of trollish tweets that betray just the sort of friskiness needed to lose itself in the moment, Mom's spaghetti.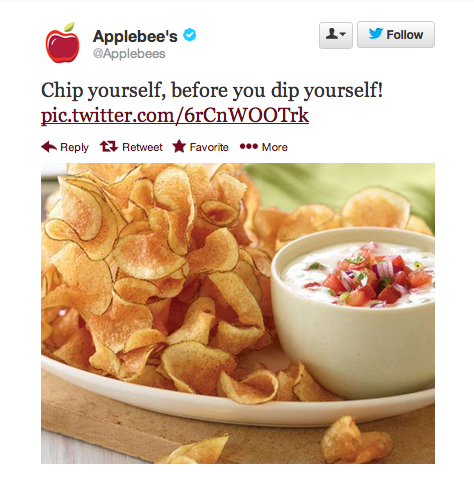 Domino's 4-1
The rule of thumb in football is the team that's most desperate for a win usually wins. That's because it's a physical, draining game. Same goes for real-time marketing. Domino's has the whiff of desperation when it tried to do some real-time marketing around the State of the Union. Pretty much everything is on the table.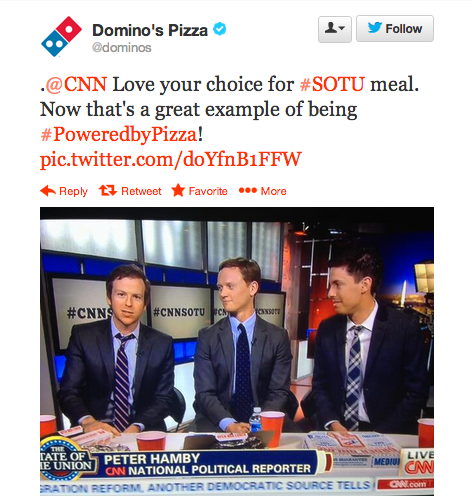 DiGiorno Pizza 3-1
Digiday has a bias, since this is our current favorite brand account for its willingness to completely troll its arch enemy: delivery pizza. The key to winning this battle of attrition is to just want it more than the other guy. DiGiorno, with just 55,000 followers, wants it. Do not underestimate these kind of intangibles. The genius that was its "Sound of Music" live-tweeting will come in handy at just the right moment.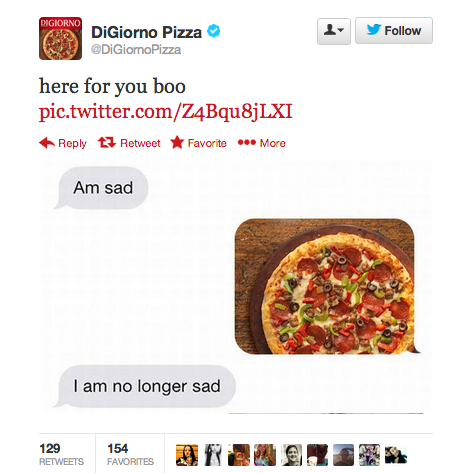 https://digiday.com/?p=63037